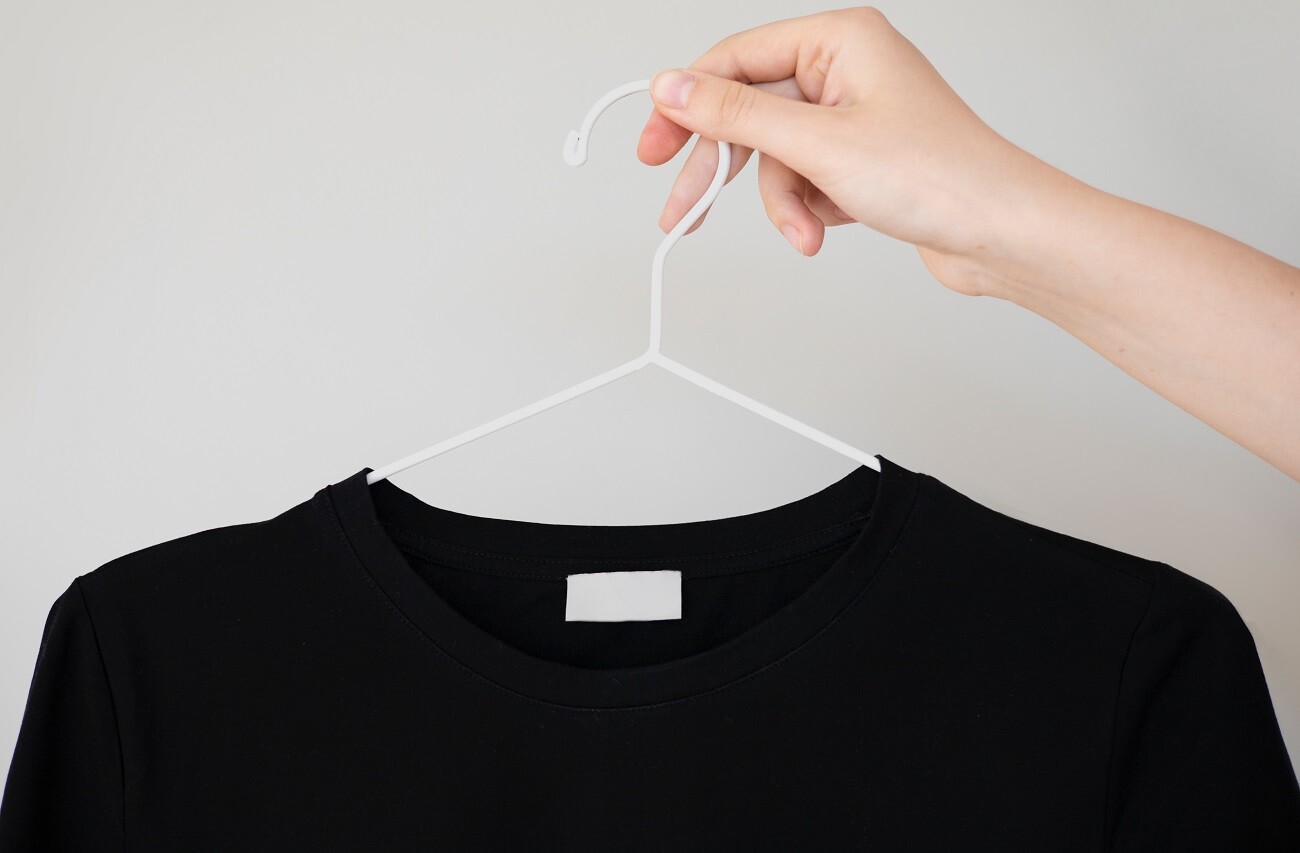 A
s a business dedicated to delivering quality-high offerings to your customers, it is imperative they also know how to ensure longevity and preserve the aesthetic appeal of their purchases. Being able to care for products the right way ensures that the purchase is justified, after all. Educating your customers on how to care for items they buy depending on the material will enhance their overall experience and also extend the lifespan of the offerings. It will also boost customer satisfaction and assure they are getting their money's worth.
With discussions around durability and sustainability being at the forefront of consumer purchasing habits and influencing buyer behaviour these days, showcasing your dedication towards preserving craftsmanship can go a long way. From jewelry and apparel, to decor and utility, whatever business you deal in, with this article, you can educate your customers on how to effectively take care of materials to prolong their beauty and functionality.
With its 2-part blog series,

Qalara

provides handy tips and highlights the distinct care required for products made using a range of materials from exquisite cashmere and elegant ceramic to sustainable bamboo and precious stones.
Aluminium is lightweight and a corrosion-resistant material. Hence naturally, it is extremely easy to maintain aluminium products. Aluminium decor articles can be simply wiped with a soft cloth. To remove any dirt or grime, use of mild soapy water or baking soda is advised. When it comes to kitchenware, abrasive tools of cleaning should be avoided while caring for aluminium products to prevent scratching.
Marked by elegance and supreme versatility, brass, with its warm tones, has a timeless relevance in home décor, interiors, and kitchen essential products. Over time though, brass develops a natural patina. While non-corrosive, this patina darkens. This impacts its sheen and lustre. To maintain its shine, it is advised to polish brass articles with a brass cleaner.  Also, to prevent further tarnishing, avoid exposure to excessive moisture.
Ever since copper's comeback into popular lifestyle trends, it has reestablished a stronghold over various categories such as décor, kitchenware, and even jewelry! Akin to brass, copper develops a unique patina over time. To maintain copper's sheen, clean with a DIY mixture of salt and lemon juice or more conveniently, ketchup (tomatoes contain acids that help remove tarnish). Copper décor items can be polished every 5-6 months with a copper cleaner and fiber cloth.
Wood, barks & plant fibers
Bamboo brings a touch of nature into the living space. Loved and treasured for their eco-friendliness and durability, bamboo products need occasional oiling to lock in their luster. Apply specially formulated wood oil (mineral oil or eco-friendly wood oil made with linseed, tung oil, beeswax) to rehydrate bamboo products and help them keep the moisture out. To keep bamboo articles as good as new, it is best to use a damp cloth for cleaning them. Also, ensure that products made from this material are not exposed to direct sunlight or moisture. Utensils will eventually show some wear with time but to keep your bamboo cookware and utensils in shape, wash them using warm water and a gentle soap.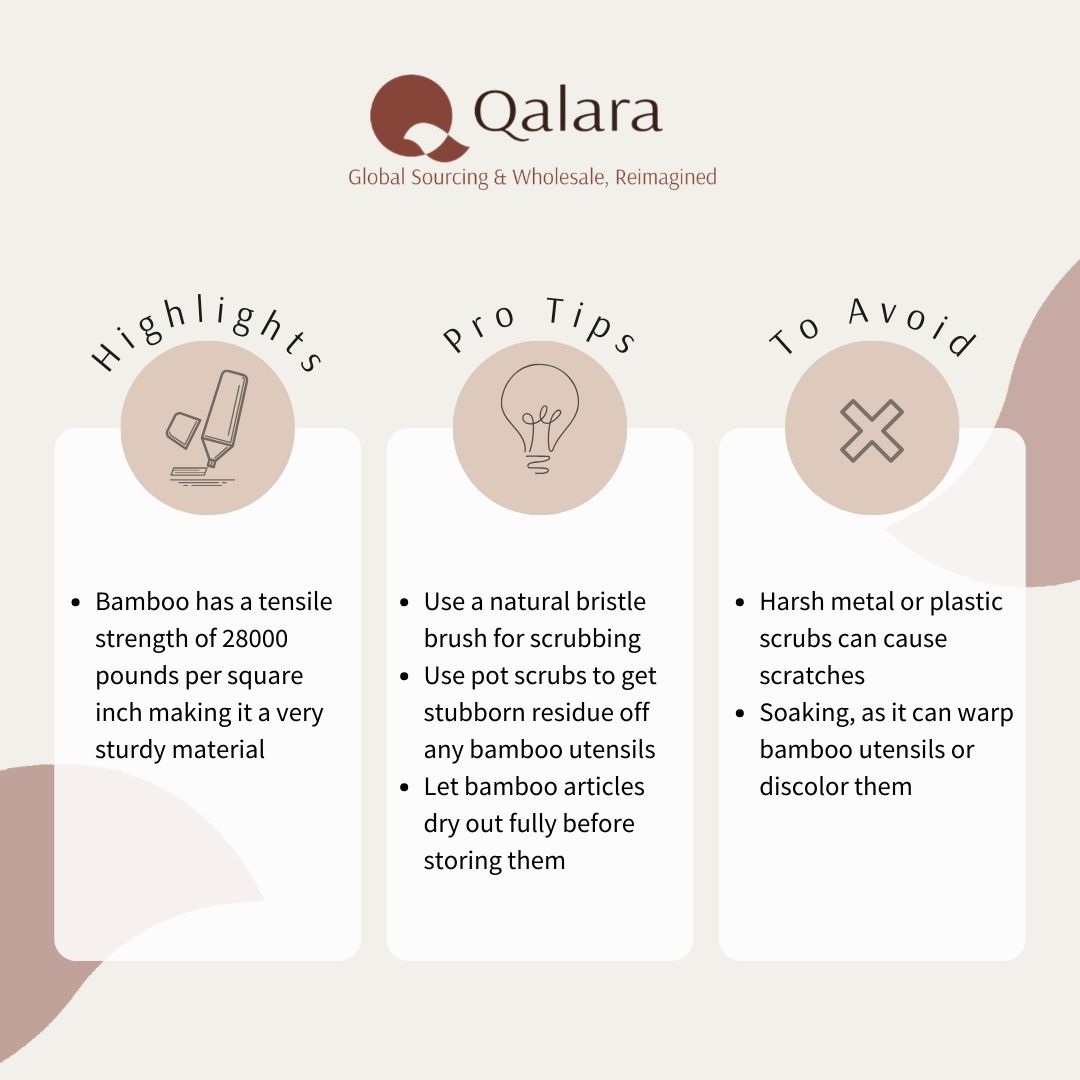 Cane is the external skin of rattan plants that is used to create furniture and other products. Effortlessly eco-friendly, cane items usher in an element of rusticity into modern spaces. Their proper upkeep can maintain their durable and supple nature for a long long time. To deflect dryness, brittleness and breakage, keep cane items away from extreme heat and low humidity. Clean cane products regularly to reduce the build-up of mould and mildew. Gently dust once a week and wipe with a damp cloth to keep cane pieces free of dust and grime.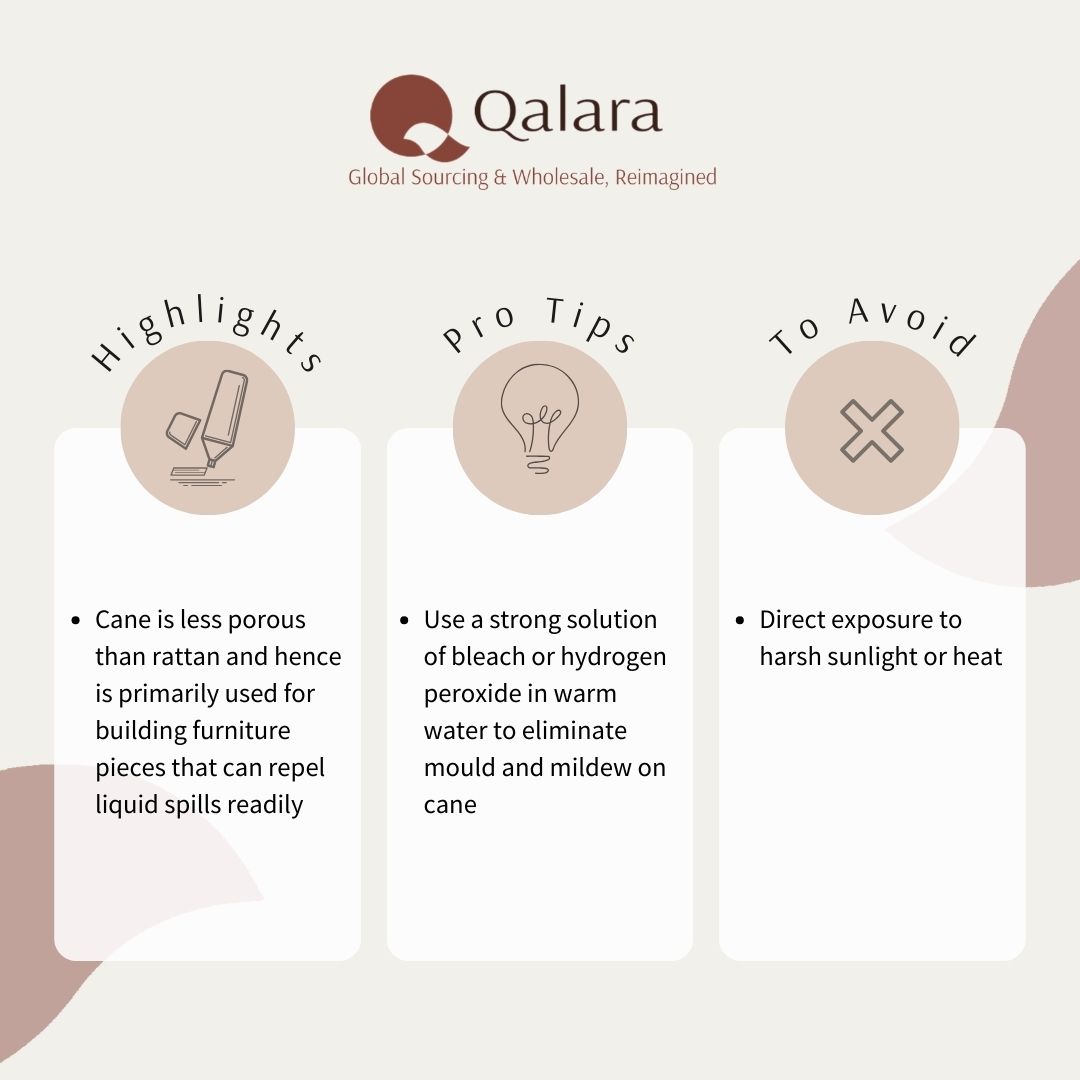 Cork is the latest up-and-coming eco-friendly, durable, sustainable material loved for its versatility and flattering texture. It is a biodegradable material that is also hypoallergenic. No trees are damaged to harvest cork. Products made using this innovative material are low-maintenance. Given cork is used to seal liquids in bottles, it is astonishingly waterproof! Cork articles hence can be easily cleaned by scrubbing with a soft damp cloth and a neutral soap agent.
Jute's versatility is expressed in a variety of consumer goods including handbags, rugs, mats, carpets, sacks, and much more! It is essential to follow proper cleaning tips for the upkeep of jute products. To begin with, vacuum or shake the dust and debris out of jute items. Most effective way to care for jute is to rely on spot cleaning. Use a damp cloth to clean but also be careful that there is minimal exposure to water to prevent mold formation. After this, let the product air dry in sunlight.
Natural & synthetic fabrics
Luxurious and regal, cashmere clothing requires gentle care and proper upkeep. Submerge in lukewarm water mixed with a no-rinse detergent or baby shampoo. Move around to loosen any dirt. Let the cashmere product soak for 10-15 minutes. Gently squeeze out excess soapy water, re-submerge in clean water, and carefully squeeze it out again.
Chiffon is a lightweight, gauze-like, delicate, and stretchy fabric that is made using natural, semi-synthetic and synthetic fibers. Luxurious to look, feel and touch, chiffon apparels require careful handling. They must always be handwashed in cold water using a mild detergent. Do not soak but rather try to wash the garments as quickly as possible. To ensure that chiffon items do not transfer color, wash colors separately.
The cotton industry provides livelihoods for up to 1 billion people worldwide! A fan-favorite material, cotton is one of the lowest maintenance fabrics out there. This makes it a go-to choice for clothing, bedding, furnishings, and other linens. Cotton offerings can be washed on a gentle cycle using cold water and mild detergent. This is to prevent color-fading, avoid wear and tear, and prolong their lifespan.
Denim ought to be washed as less frequently as possible. In fact, there is a popular consensus on jeans and denim articles requiring a wash only every 3 to 10 wears or once a month! It is advisable to turn denim garments inside out before putting them in the wash. Extend denim's lifespan by opting for a delicate cycle and use cold water with color-preserving mild detergent.
A cruelty-free alternative to genuine leather, regular maintenance for faux leather involves wiping it with a microfiber cloth to remove any surface dirt and grime. Since it is a non-porous material, most stains will only sit on top. To tackle these stains, a mild soap and cold/warm water solution can be utilized. When allowed to become too dry, it can crack. Hence, square away the item regularly with a non-abrasive damp cloth. Conditioning the leather using oil is also a great idea to prevent the cracking.
Ceramics come in handy as kitchenware, tableware, gardening essentials and also in décor. Depending on the compounding of the material, there are many types of ceramicware like earthenware, terracotta, porcelain, bone china, and stoneware. Care for precious ceramic articles can be taken by using mild soap and water. Décor items can be cleaned by using a damp cloth and bicarbonate of soda.
Now that we have scanned a good variety of materials and the care they need, educate your customers on how following proper guidelines can significantly extend the life and beauty of products. It shall also emphasize your commitment towards preserving the artisanal finesse of their purchase. Stay tuned as we explore more materials and the care they need in the next part of this article.