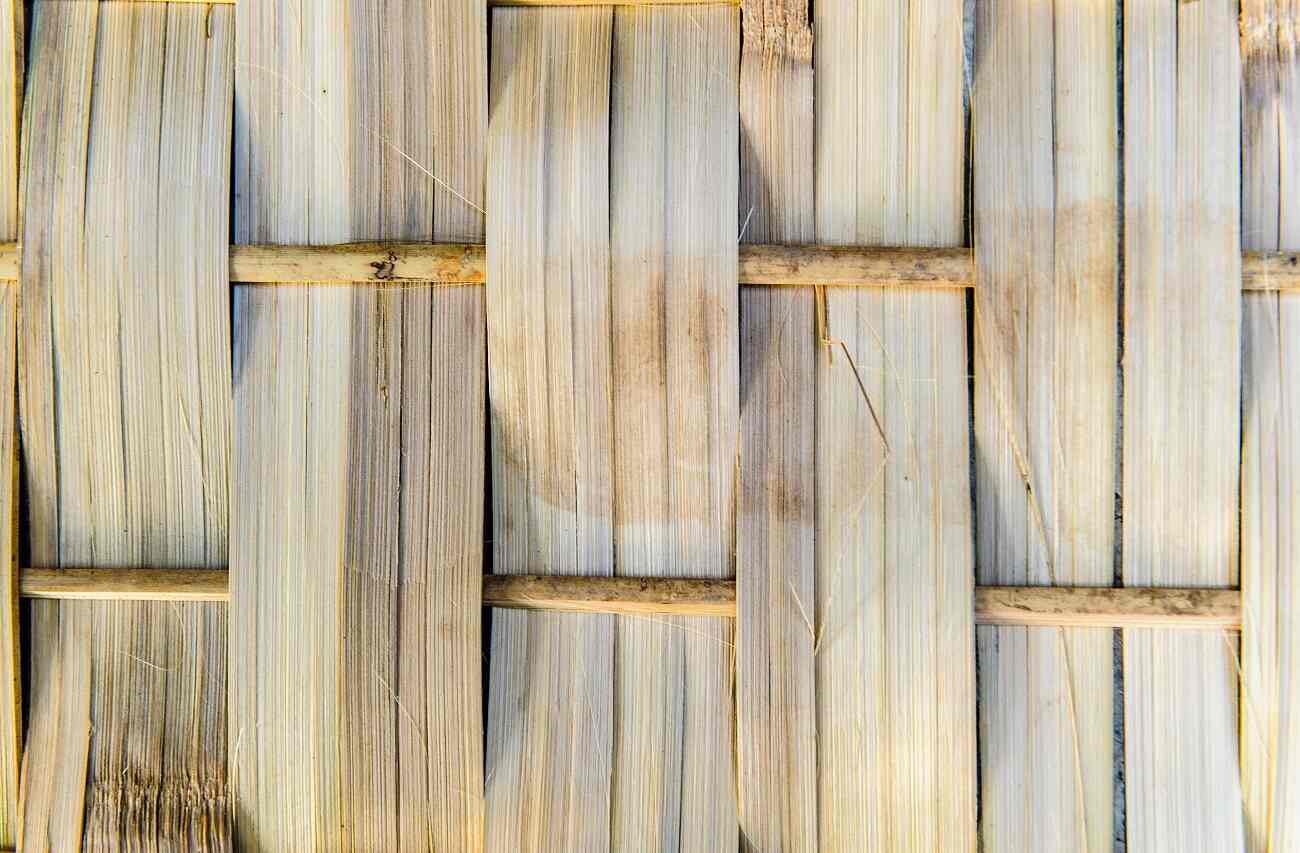 Rattan, the natural fiber that unites Asia
W
hen it comes to non-timber forest produce, there's nothing quite as valuable as rattan. Alongside bamboo, this material establishes its position as an important fiber that is traded worldwide on a large scale in raw as well as finished forms. In fact, rattan occupies an integral space in developing a sustainable sector for international trade. 'Rattan' is representative of approximately 600 species of climbing plants! The largest range of rattan varieties are found in Southeast Asia, and some tropical parts of Asia and Africa.
Qalara
lets you in on the geographical nuances of this fast-growing, versatile, renewable, and sustainable non-timber forest produce that has made a name internationally.
To better understand rattan's part in uniting the lands across the Asian continent, one needs to understand the cultural, economic, and environmental specificities of rattan. Be amazed with the many hats this raw material dons and stock up on some of the most innovatively designed products that are made using the humble rattan.
Asia's largest country by area, China has a long-standing historic relationship with rattan which can be traced back to the Ming Dynasty of the 14th century. Since then, centuries later, it still continues to be a popular material today with renewed uses. In the days of yore, the Chinese soldiers used shields which were made of rattan. Due to its properties of possessing no wood grain, it made for a sturdy and durable material for making defense tools which could resist splitting. Also, the material was relatively cheaper.
Today, rattan's cultivation in China is distributed across its tropical and subtropical areas which are host to different climatic and soil conditions. China is one of the largest producers and exporters of rattan and bamboo products. According to data from 2015, the country alone accounted for 68% of the world's rattan exports valued at USD 1.18 billion. A major chunk of it is produced and distributed from Yunnan, Hainan Island, Guangxi, Fujian, and Guangdong. In the contemporary market, the palm is mostly utilized for basket weaving and crafting furniture items such as rattan side tables, laundry baskets, wickerwork offerings, etc. These are celebrated for portraying rattan's beauty-of-simplicity. Luckily, being inexpensive affords this humble material a chance to be sourced in bulk to create a wide variety of offerings across different décor and utility categories such as furniture and fashion! Qalara has liaised with various indoor and outdoor furniture wholesale suppliers to bring you a fascinating range of offerings. Explore those here. 
The Philippines, as a Southeast Asian region and a country housing the very rare old-growth tropical forests, has been one of the very few natural sources of the rattan fiber. Because of the Spanish cultural influence during its colonial era, the rattan furniture crafted here touts a staunch European and Victorian aesthetic.
The world was introduced to it in the early 20th century when traders and travelers brought Filipino rattan furniture to the United States through steamboats. The style soon caught the eye of Hollywood. In no time, it made its way into film sets as a newer style trend. The audience embraced the exotic, tropical, Hawaiian, and Mediterranean vibe exuded by the golden brown, shiny furniture which served as a fit backdrop, presenting a stellar show! From a trend statement then, it has aged beautifully to become a vintage and bohemian material that belongs more to the world than the Philippines!
From vintage decor and pendants that exude the old-world charm to trending honeycomb furniture ensembles, rattan can achieve what a plain piece of wood can't. And if you're looking for eco friendly accessories to stock up on, pick rattan for its neutral yet eclectic appeal and wow your patrons.
Albeit slighter in India in comparison to Asian countries like Indonesia, Thailand, Vietnam  and China, Rattan has gained quite the fan following, particularly when it comes to furniture and storage items. Sturdy, moldable and versatile, this clustered fiber is ideal for using in tropical weather; and naturally thrives here apropos the handicraft sector. Over 500,000 people gain livelihoods through the harvesting and processing of this fiber. 
Presently, the Southern states of Karnataka and Tamil Nadu alongside the valleys of  North-Eastern and Eastern parts of India comprise a winning margin of this fiber found in the subcontinent. Whether in luxury hotels or in humble homes and boutiques, rattan products have made their place permanent because of their long-standing durability and undoubted allure. Visit Qalara now and explore an envious range of cottage decor wholesale offerings made out of rattan.
Buyer Tip: Rattan baskets make practical gifting hampers because not only can they take the weight, but can also make the gift itself look regal and expensive! They're reusable too!
A fertile landscape for stunning artisanal handicrafts, Sri Lanka's milieu is deeply entrenched in the production of eco-friendly, sustainable creations. Dating back several centuries, the craft of bending pliable cane and rattan into dazzling works of art has been passed from generation to generation in the villages of Sri Lanka, particularly in the Polonnaruwa district. Today, it is a dying art form, largely replaced by the commercial production of plastic and fiber goods, and upheld by just a handful of families in the district.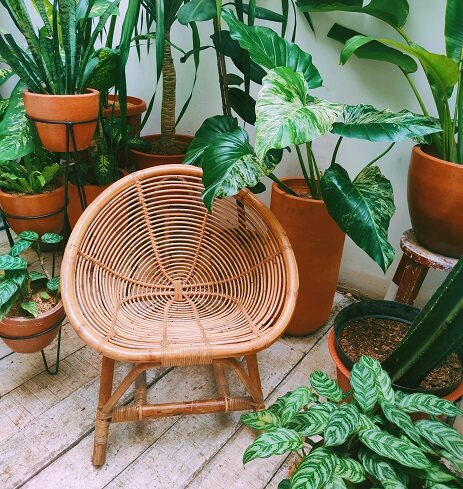 Considered a form of non-timber forest material, Rattan is an excellent alternative to combat the increasing need for wood. It is a long climbing palm with very tough stems, making it ideal for a host of creations. Sri Lanka is home to around ten unique species of Rattan, ranging from a large diameter to a much smaller diameter as well. The raw material is carefully treated before use to preserve and extend its life. Sri Lankan artisans craft creations ranging from weaving baskets and mats to coffee tables, dining tables, beds, sofas, settees, racks, stands and chairs. These environment-friendly, indigenous products are exported to every corner of the globe.
On the Southeast Asian front, Indonesia emerges as the leading exporter of rattan and its products. In 2008, the country accounted for a staggering 80% of rattan exports in the global market. Majority exports included furniture, plaits, mats, and baskets. It is mostly harvested from the jungles of Sumatra, Sulawesi, and Borneo.
Along with dominating the rattan market by a huge margin, the products crafted by Indonesian artisans simply tend to display better quality. Artisans who specialize in rattan handicrafts are also subject to relatively better employment prospects in Indonesia.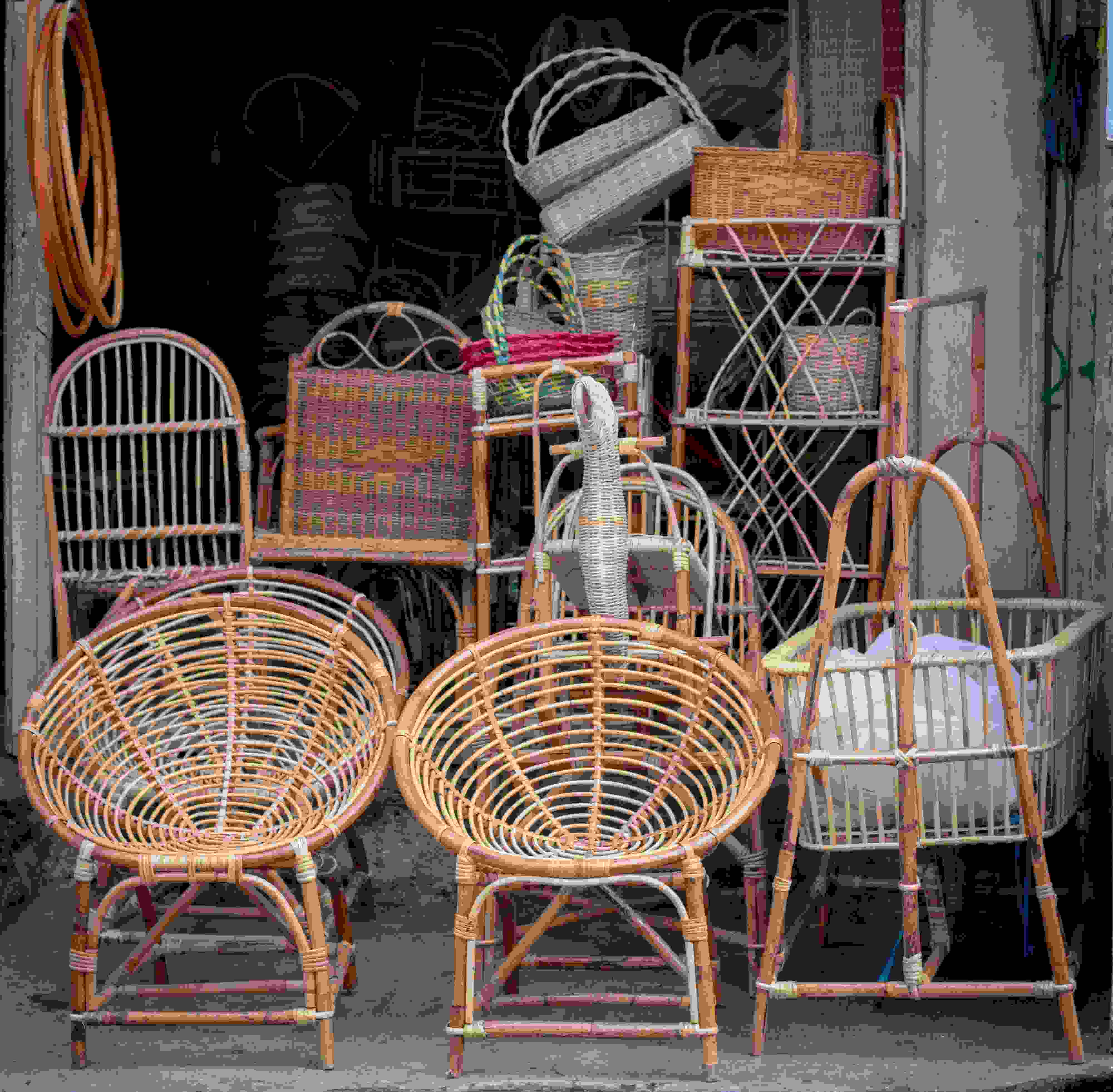 Like most South East Asian countries, Vietnam also has a historical connection with rattan. The ancient Viet people used to make tools out of bamboo and rattan. Slowly, they turned to making household items from this material. As more time passed, the Viets went on to practice mat and basket weaving too. During the French colonial era in Vietnam, along with bamboo craft, villagers began making handicrafts out of rattan. The French realized that there was a market for this, and the traders quickly monopolized the purchase of rattan-items to exported them to France.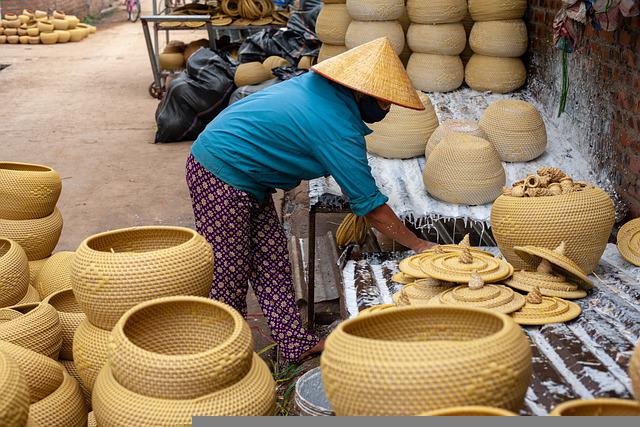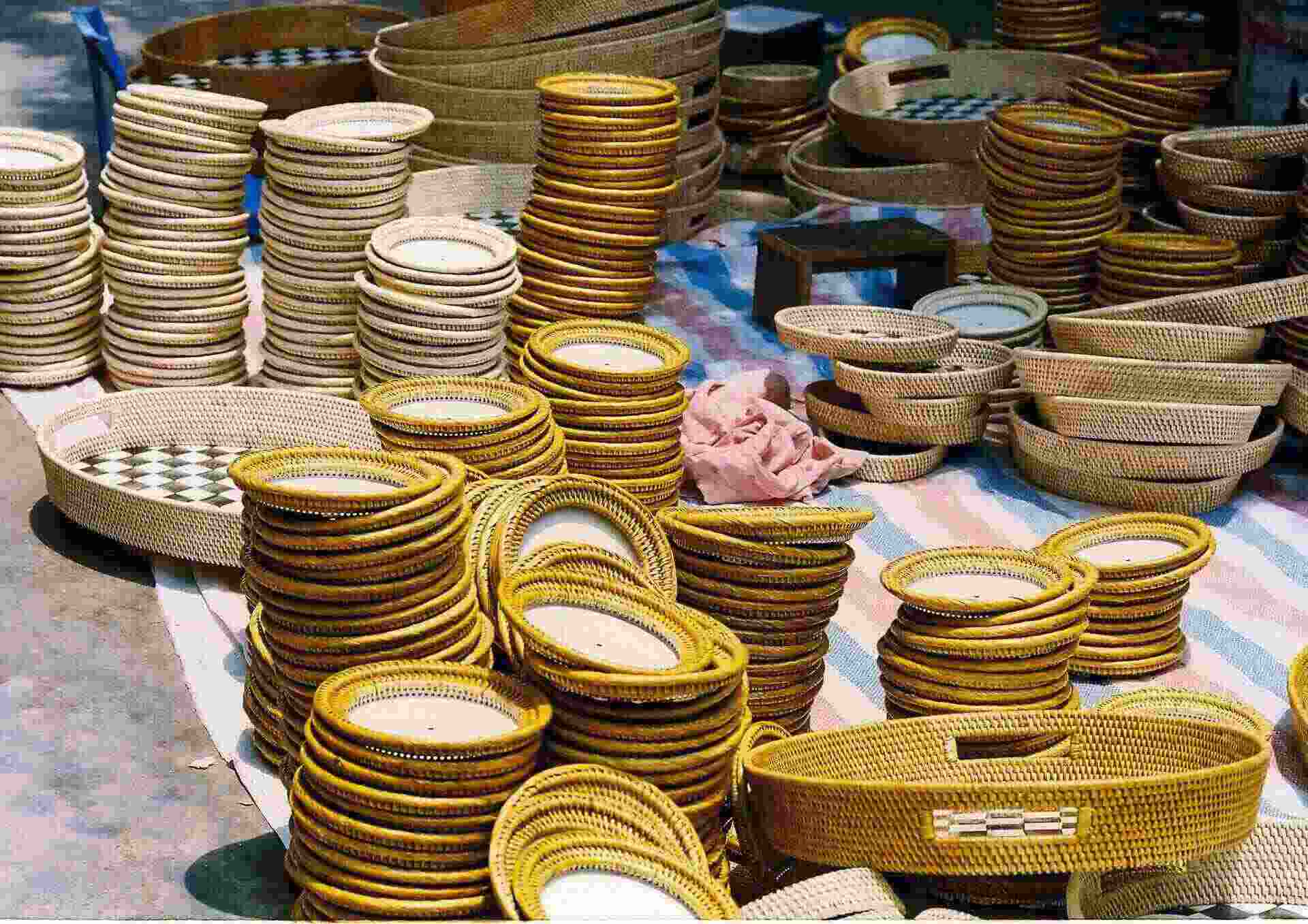 In the early 20th century, two Vietnamese villages came to be prominently known for specializing in rattan work. One of these villages retained its monopoly on rattan weaving and emerged prosperous. Trade was thriving, new export markets were being discovered, and the true worth of this fiber was only just being realized. In 2019, Vietnam recorded its rattan exports (along with bamboo) to have a total export value of $ 474 million, employing more than 342,000 workers.
Today there are more than 500 villages in Vietnam that practice traditional crafts to make rattan products including baskets, furniture, toys, wall hangings, chairs, ottomans and much more! What's more is that rattan can be safely harvested from forests without disturbing the biodiversity of forests areas. This way, the growth and development of the forest ecosystem is not disturbed.
Now that you know this venerable material's humongous stance in the import-export market along with its geographical niche and relevance, shop some of the most impressive rattan products brought to you by our sellers and curated for you

by us.