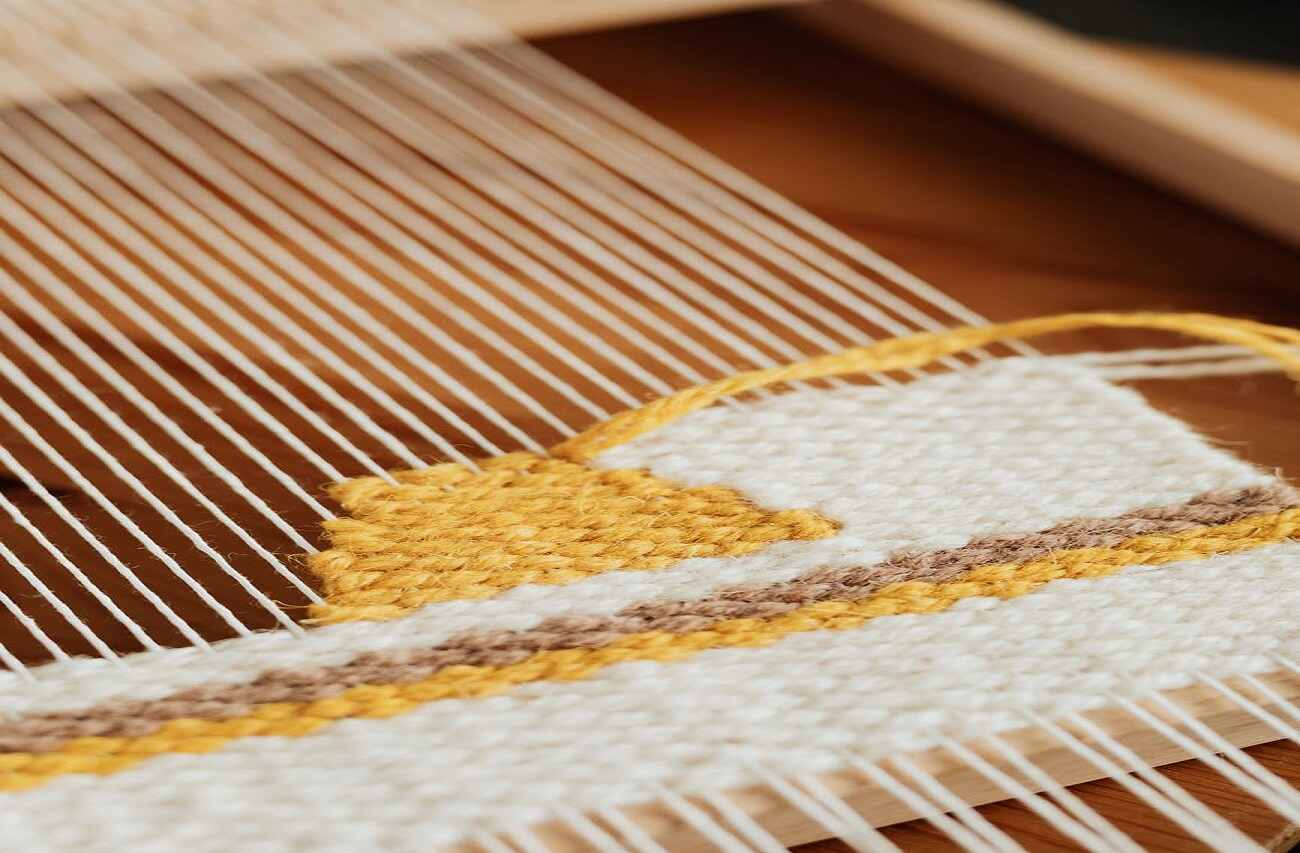 Why source from Qalara over Alibaba
A
s the world ushers in a new post-pandemic normal, the global marketplace seems to be looking for alternatives to China, formally regarded as the world's factory. The 'China plus one' strategy has been gaining steam over the last few years, owing to China's diminishing cost advantage and the growing geopolitical distrust between China and the West.
American and European countries have been slowly reducing their reliance on China, the world's second-largest economy, according to a March 2021 survey of more than 700 firms published by Qima, a provider of supply-chain-compliance solutions. In fact as per Forbes, "A mixture of longstanding issues…such as high tariffs, Covid-19 and increased geopolitical tensions have resulted in a mass exodus from Chinese manufacturing, and triggered the start of the downfall of the country's manufacturing dominance."
We list out some compelling reasons why sourcing from Qalara may be a better alternative to Alibaba, as businesses explore the one plus option. 
Beautiful, consciously designed products
The pandemic has accelerated the trend of conscious consumption. Forbes forecasts that "the desire to buy from businesses that focus on their ethical and sustainable credentials will only grow in 2021." Discerning buyers will want to spend their precious bucks on products that are eco-friendly, sustainable, handmade or contribute towards a cause.
An American study conducted by Forbes found that 87% of consumers have a more positive image of a company that supports social or environmental issues, while 88% are more loyal to a brand that supports these causes. The pandemic has instilled a sense of responsibility, compelling buyers to evaluate the impact of their shopping. While China's Alibaba has a bank of millions of products, most of them happen to be mass produced using cost-effective raw materials at the expense of Mother Earth. Though high on style, the production methods or materials used in the making of these products are usually not planet-friendly. Qalara, however, is all about conscious buying.
True to its values, Qalara ensures that over 90% of its products meet at least one of these values, backed by legit certifications: Artisanal, eco-friendly, sustainable, fair wage, fair & social, recycled. There is a range of artisanal products made from eco-friendly materials like sabai grass, water hyacinth, screw pine, bamboo, jute, cotton, marble and more. Qalara is transparent about its production methods, giving you all the information you need about how these products are made. Over 85% of the products on Qalara are artisanal, made by expert hands across Asia, sans machines.
From handweaving to hand carving, embroidery to macramé, these offerings resonate with the rich legacy of regional crafts. Not only does every purchase promote values of sustainability, but it also supports disadvantaged groups and struggling artisans across Asia, helping build a global circular economy.
The best of South Asia & South East Asia on one platform
As the global supply chain shifts away from China, all eyes are on countries like India, Indonesia, Thailand, Cambodia, Sri Lanka and Vietnam. Even their local governments have been supporting trade. With its 'Make in India' program, the Indian government is actively promoting local craftsmanship. Like China, India has a huge labor force of over one billion people. This large population also means a sizable and diverse market for ethnically produced goods.
Vietnam is also investing in high-tech manufacturing infrastructure and job training, and many Japanese companies are already manufacturing in Vietnam. The country's stable political environment is an added bonus. With a population of 240 million people, Indonesia is the third-largest market in Asia, after China and India. Manufacturing in the country has increased in recent years, drawing international buyers from around the world. The Thai government too has been investing in workforce education and infrastructure.
Qalara has curated the finest suppliers across these destinations, bringing you the trendiest and the most contemporary products from these culture-rich countries of Asia. These destinations are a storehouse of artisanal talent, a celebration of heritage crafts and a fine display of natural resources put to good use. Qalara has a well-stocked catalog panning across categories like home decor, furnishings, furniture, kitchen & dining, fashion, pet care, baby & kids, stationery & novelty, beauty & wellness, and jewelry showcasing a wealth of high-quality products from these regions.  
Reliable, safe and stress-free
Unlike Alibaba, Qalara assumes the role of an agent, assisting you at every stage from order to delivery. This means that you don't need to keep following-up with multiple sellers or sending them reminders. Qalara liaises with the sellers, closely monitoring production and assuring you quality, a rare combination in cross border trade. This also saves you the bother of communicating with a non-English speaking audience.
We also manage and supervise customizations, packaging instructions and design development, saving you the anxiety and hassles that come with long-distance communication with foreign suppliers. Every order goes through stringent quality checks before it is shipped. What's more, in the unlikely event of transit damages, you don't have to pay a penny! A retailer from New Zealand had this to say about us, 
Qalara understands the needs of small and mid-size business owners. We seek to offer you super low MOQs, sometimes as low as 1! Even our minimum order value threshold is a modest amount, relatively lower than most global marketplaces. This means that you can select a mixed bag of products across categories and buy only what you absolutely love. Qalara has over 50% of customers coming back for repeat orders, and the follow-up orders are usually 5x larger.
A homeware store in Australia sent us a message saying, "I received my first package today and I am extremely happy with the products. Looking forward to purchasing more." Another homeware store owner from the UK wrote to us, "Thanks so much for your continued help. We are super pleased to see great craftsmanship and detailing. This also makes us very confident about future customized orders with Qalara as our business develops in the near future!" 
Lower import tariffs & lower prices
Sourcing from countries like India, Vietnam, Thailand, etc. means lower prices since labor is cheap, but skilled. These countries are also less prone to increased import tariffs, and have fewer environmental regulations (thus lowering factory costs and product cost). Government and tax subsidies go a long way in lowering product cost, finally benefitting the buyer.
The US-China trade war has left Western buyers with little option but to seek newer sourcing alternatives. The United States is currently imposing a 25 percent tariff on approximately $250 billion imports from China and a 7.5 percent tariff on approximately $112 billion worth of imports from China as a means to discourage imports. These tariffs affect over half of all trade flows between the US and China. Earlier this year, The Economist published an article where it noted that "the world's most important relationship is at its most perilous juncture since before Richard Nixon and Mao Zedong re-established links five decades ago…and each side is planning for a disengagement…" This strained relationship has kickstarted a revolution, with the Western world finding newer and brighter alternatives to China, and the rest of the world in tow. 
Domestic availability of raw materials
Qalara's sellers hail from countries that already have a wealth of natural raw materials needed for production. This minimizes their dependence on other countries for imports. India is rich in wood, marble, cotton, jute, metal, while Indonesia is the world's largest producer of rattan. Thailand has an abundance of beautiful gemstones while no country can beat Sri Lanka's aromatic produce, especially spices. This means faster production timelines and fair pricing, given that these nations are tapping into their natural resources and doing them justice.
With the political situation in China being complex, businesses are also concerned about changing rules and government interference with regards to their business operations. Needless to say that the 'China Plus One' strategy has become a necessity, offering valuable safeguards like reduced costs, risk mitigation and supply chain diversification.