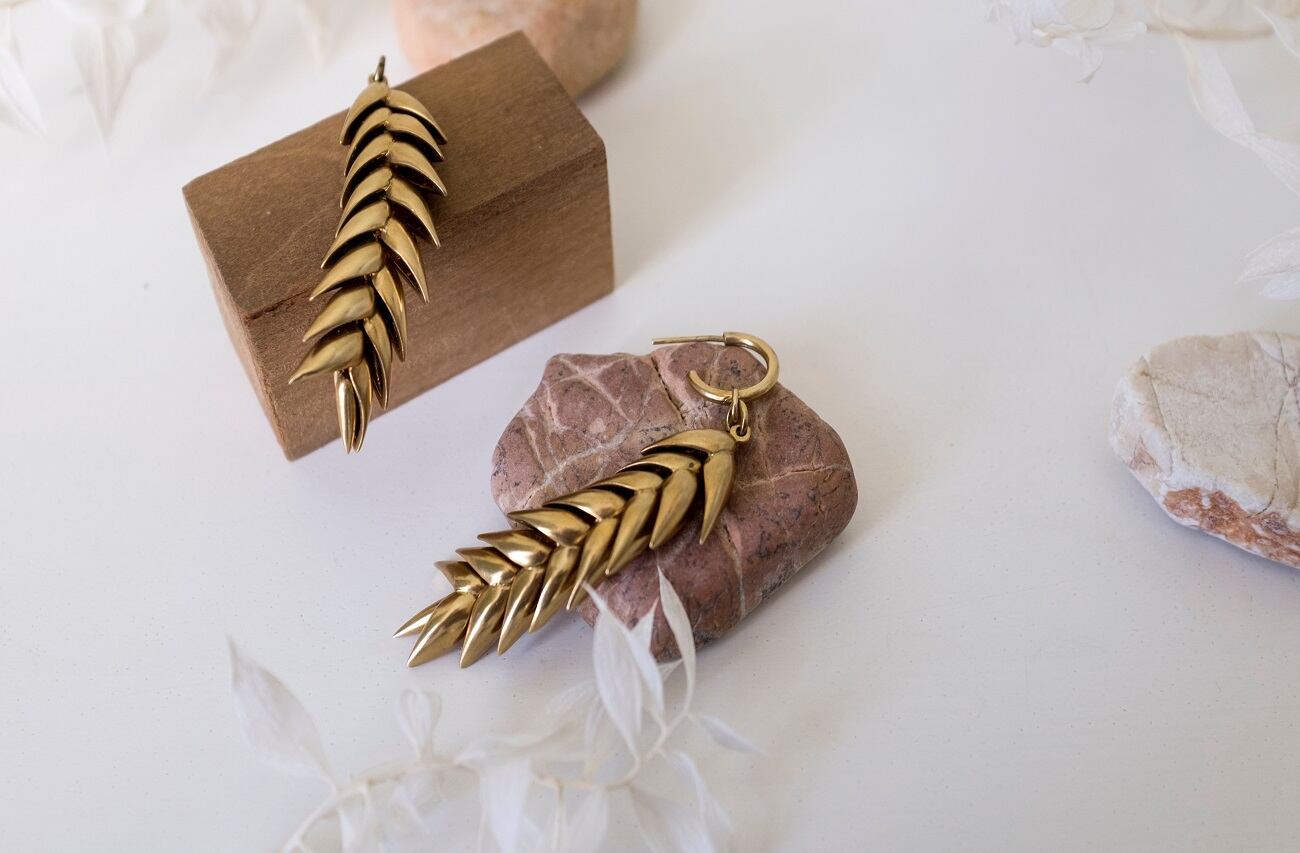 Red hot copper makes a comeback
A metal that was once written-off has now become a rage
I
f there is one material that fits all, that is copper! It is aesthetic, multi-functional, adaptable, eco-friendly, infinitely recyclable, antimicrobial, and all things bright and beautiful. This metal is undoubtedly the showstopper of the decade!
Metals have been a part of the lifestyle and interior design industry for decades. Metal has become a versatile and important element in global design trends appearing across categories, from the kitchen, furniture, décor, accessories to even architecture. And in this show, copper is the ultimate star!  
1. An industry-wide transformation fueled by the pandemic
As the world slowly moves towards the new normal, the major challenge to take your business forward is understanding consumer behavior. While 2019 was marked as the 'Year of Awakening', the lockdown in 2020 fueled the eco-conscious attitude of the modern-day buyer. In a recent survey published by the Harvard Business Review, about 65% of consumers want to buy purpose-driven brands that advocate sustainability.
Copper, being a sustainable choice with an aesthetic appeal, resonates with modern buyers. It can be recycled infinitely without losing its chemical and physical properties. More than 30% of the world's annual copper demand is met through recycling, as per the International Copper Association, ICA / Fraunhofer 2017. Other materials like wood are either downcycled or consumed at their end of life. Copper, a corrosion-resistant material, remains the same.
2. The increasing demand of germ-resistant materials
After the global setback, we are all a little more conscious about home hygiene and sanitization. According to a new report by Verify Markets, the market of products like air purifiers witnessed a growth rate of 57% in the United States. The growing awareness in home hygiene shows a rise in health consciousness among buyers. Demand for home and interior products crafted with germ-resistant materials seems to be shooting up globally, and copper wins our hearts. Again!
Copper is the only solid surface material identified as an antimicrobial substance by the U.S. Environmental Protection Agency. This metal's surface kills 99.9% of bacteria within two hours. All these qualities make it a go-to material for the eco-advocates and health-conscious modern buyers out there.
The pandemic made people realize the importance of knowing the impact of their purchases on the environment and on their health and wellness more than ever. Sustainability and health consciousness are not mere trends that will come and go. Even after the dust settles, these factors will continue to affect buyer behavior, for good.
3. Metal: A mainstay of interior design and creative innovation
Consumer behavior and design trends impact brand strategy and decisions, and this time one of the major ongoing material trends in the lifestyle and interior industry is the comeback of copper, the material that is buzzing all over the world. The best news is, this time it is here to stay! Taking inspiration from this material trend, brands and designers are exploring it in their designs and concepts.
The versatile nature and adaptability of copper make it a perfect fit for all the major design trends. From Eclectic Color trends to Chic Countryside or Modern Farmhouse trends, copper adds to the flair. Taking advantage of this versatility, it can either be given a polished, striking feel or it can be beaten, hammered, and molded thereby setting an antique feel and mood.
The stunning shades and harmonious color palette, from shiny copper to a patinated green color, have not only made it appear in home décor products but also across other categories, such as home hardware and fixtures.
A mix of metals dominates every trend there is in today's world. Copper complements earthy tones and neutral hues with its range of color and textures. Featuring light and dark pre-oxidized copper to a lacquer finish texture, eye-catching products crafted with copper are a result of bespoke craftsmanship. A mainstay of interior design and creative innovation, featuring copper in your stores will bring the spotlight (as well as a flurry of customers) to you!
4. Healthy home and positive aesthetics
In this era, living rooms are not only living rooms. They are a workplace for some, a school for the kids, and a movie theatre for others. This renewed investment in the living room is a huge market in itself. With the pace of living slowing down, consumers look for warm and joyful interiors to detox from all the distraction there is. And to make it easy, copper is always there, blending luxury and warmth to bring out an aesthetic of positivity, the need of the hour. Naturopathy believes that copper can help in healing the mind and body as it is a natural conductor of energy.
With a long and illustrious history, copper is back to help brands and consumers equally in the post-pandemic recovery. The charming metal is critical to the circular economy and contributes to a stronger life cycle analysis of end-use products containing it. You may have concerns about the future availability of this sustainable material. Let us tell you that
There has been an increase in the reselling of products, and with an amazing resale value, copper and circular design go hand in hand. The long-lasting metal follows the sustainable development goals, making it our favorite material.
A healthy and sustainable future relies on this naturally produced material that is ready to paint our world green!
Seller Spotlight: Here is a seller that has been reviving the ancient Indian copper craft, giving it a new lease on life. Explore more here. 
(Video courtesy: Qalara sellers)
~ Written by Utkarsha Rai