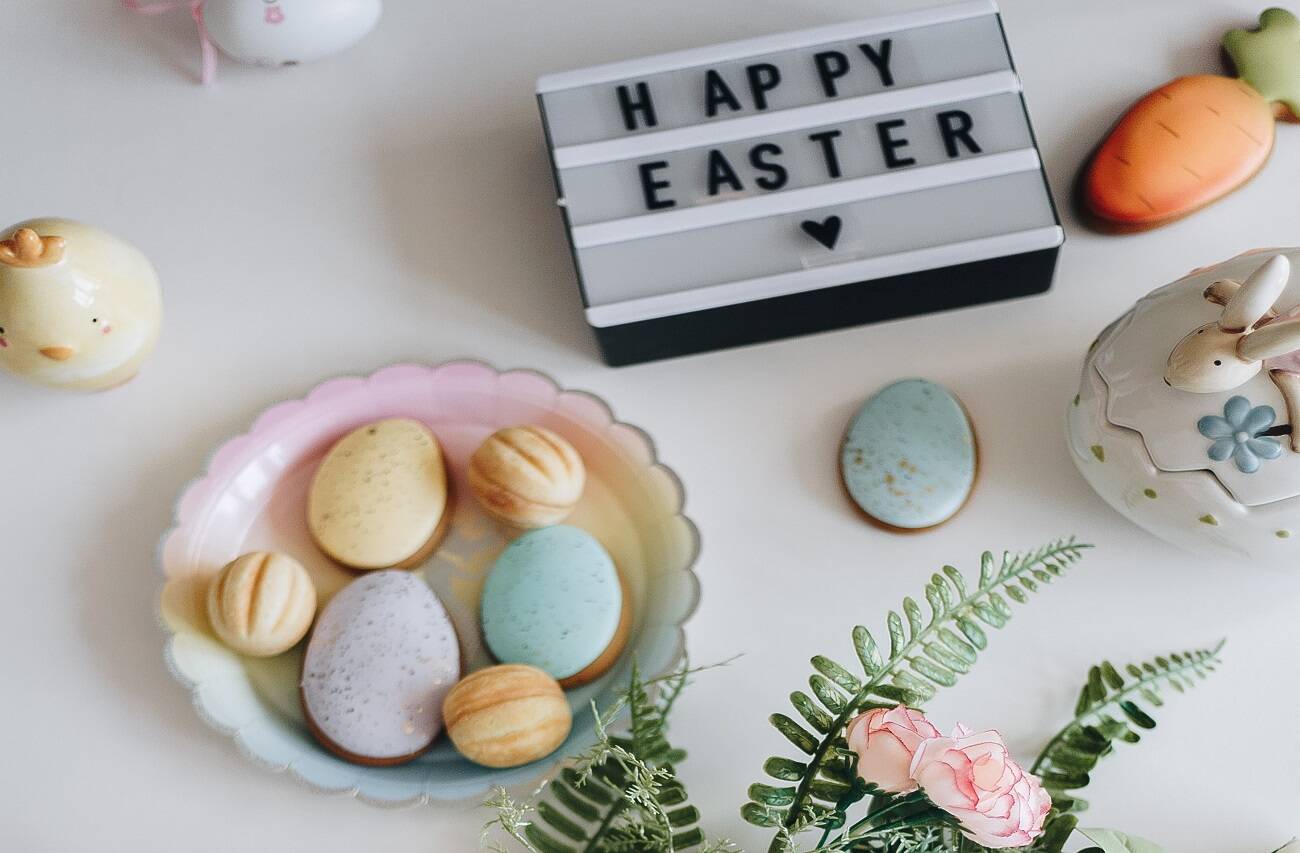 The trends bulletin: Easter surprise
J
oy and gumption seem to be ever-so-near, for Easter is finally here! 'Tis the time to celebrate togetherness and the establish close affinity with loved ones through high-spirited merriment. Every year this time around, the compulsive need to celebrate and engage in zesty festivities is at an all-time high, thanks to a holiday that commemorates hope, faith, and belief along with inspiring us to anticipate the beauty of a brand-new day!
This Easter,
Qalara
brings you the most jocund of products that emit a cozy aura and together make up a collection that is technicolor, vivacious, and all things happy! Stock up on some of the listed products at once to appease the demand for easter-themed goodies.
1. In home décor & accessories
The celebration of Easter is marked with pops of color that represent life and birth, and so, picking the right home décor items is essential. From eggs and flowers to bunnies and carrots, buyers can indulge themselves in an inviting selection of decoratives on Qalara. If you're looking to keep things simple, pastels are the sure-shot way to go. One can never go wrong with this fuss-free color palette that fits ever so seamlessly into both minimal and contemporary spaces. What's more is that these shades are a hit all-year-round! And if you're looking for a more quirky vibe, nothing screams Easter more than spring florals.
Handmade felt Easter-themed garlands and hangings for parties and soirées, crochet decoratives, enameled pastel metal artefacts, lighting, floral/pastel wall hangings are all reminders of the spring season.
Soft and comfortable home linen is all the makeover needed to give off a festive vibe to homes with families coming together for Easter! Knitted cushion covers, beaded placemats, and embroidered napkins made using more personal and homely techniques go very well with the do-it-yourself theme of the festival.
As it goes, celebrating this joyous occasion would feel incomplete without light pastels and a cheerful multicolor palette of pinks, blues, yellows, and beiges. And of course! No amount of bunnies and easter eggs can ever be too much! On-the-nose designs of easter innuendos are a must to have a proper celebration with the kids!
3. In furniture & storage
Radiant offerings graced with positive typography or floral patterns embody the essence of Easter most aptly. Hopeful notes of optimism peppered onto key holders & wall fixtures, stools & ottomans blanketed in a pleasantly pastel color palette, and chairs flaunting prints that are spring-inspired, all make way for evocation of only good reactions. While scouting easter-themed storage options, customers will eagerly grab anything that showcases graphic imageries of eggs, bunnies and chickens! In fact, for their close resemblance to fluffy rabbit tails, pom-pom embellished storage baskets will also have many takers!
This easter, fill your customers' lives with vivid furniture items that highlight their exuberant spirits more fittingly. Visit Qalara to get in on the easter hunt for the most attractive offerings.
In appearance, Easter-inspired jewelry can be dainty and minimalist as well as flamboyant and maximalist. A convenient win-win for all jewelry enthusiasts out there! Under this category, you can take your pick from bunny and flower motif pendants, sleek chains that suspend delicate Easter charms all across, typical eggies-in-a-basket earrings and much more!
Also, pearl jewelry is the go-to choice for Easter outfits. If the garment is more shimmery or has maximalist patterns, minimal jewelry will perfectly complement the look. However, if the outfit worn is plain or minimalistic, then statement pieces such as torsade necklaces will be a perfect choice. Since the weather is also getting warmer with most co-opting short sleeved apparels, it's a perfect time to show off those blissful Easter-themed bracelets or bangles!
For all the right reasons, kids anticipate this festival the most. As if the easter hunt wasn't enough, the festival gets the little ones more excited for the delectable food, the umpty gifts, and the tower of toys! At Qalara, we have many enticing offerings that will tug directly at the heartstrings of the little ones. This easter, our Baby & Kids inventory is bustling with items including plush toys, dolls, easter egg garlands, egg & carrot-shaped teething rings, egg cups, egg timers, bunny rompers and dresses, and bunny print bedding. Check them out here!