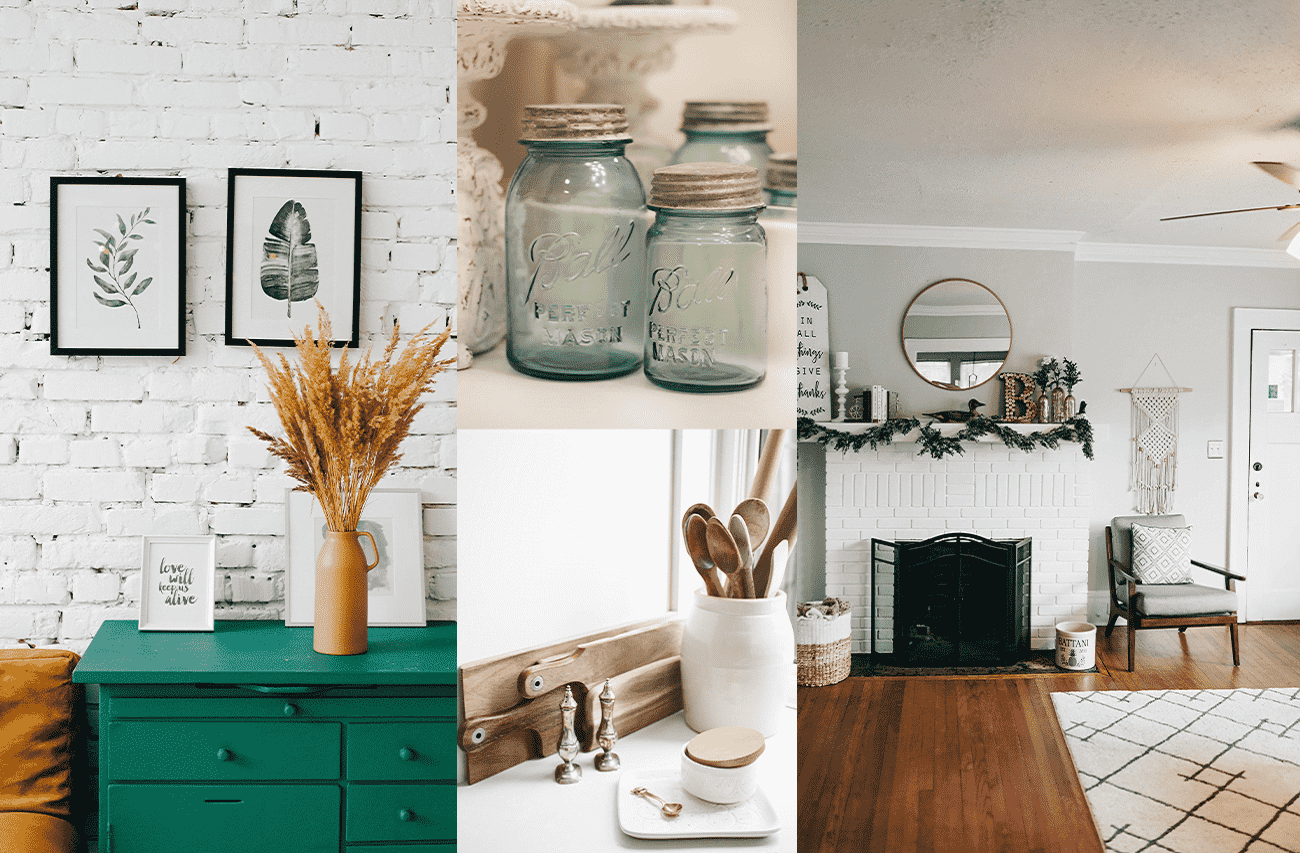 The trends bulletin: Fantastic farmhouse
T
alk about revitalizing a space to give it a more inviting edge and the thought of a 'Farmhouse' concept readily springs up. The trend is rooted in history when the focus while planning the interiors was on resourcefulness and availability of natural materials such as wood, steel, and iron. Identified by the same features even today, the farmhouse trend has come a long way.
While the old-world essence of the theme is preserved, today it also induces a sense of warmth, practicality, comfort, and personality into a space, all the while relying on natural materials exclusively. The authentic and genuine features of the farmhouse style mingle gloriously to build a home that has a relaxed spirit and all the space to accommodate its wandering nature!
In yet

another trends

piece,

Qalara
pilots a visual journey that aligns with this rustic theme and lets you know, category by category, what fits perfectly well with a farmhouse concept so you can stock up at once without erring.
To help classify better, there are some core attributes of this rugged style that remain common across different categories. Defined by simplistic utilitarianism and old-school appearance, the colors of this theme are earthy neutrals such as beige or tan. These colors can be muted or bold. There is real fun in playing with contrast colors as well. The overall look is clean with hints of distress here and there occasionally to emphasize its association with the ruggedness of the outdoors. 
1. In home décor & accessories
A home showing off a string of photographs, posters, and paintings symbolizing rural imageries, plants, wall sconces, minimalist lamps and hangings that have a neat cut, and maybe a hint of a pastoral motif to represent. Textural imperfections in objects are rather embraced and celebrated for they draw attention to a form that is farthest away from artificial. Remember, buyers picking out farmhouse décor items will keenly search for offerings made out of materials that look particularly natural like wood, glass, and metal.
Checkered cushions, vintage woolen or layered rugs, buffalo-check-print sheets, gauzy curtains, quilts with toile prints, or pops of rural motifs plastered atop bedspreads. Patterns and textures that mimic plants and align with a botanical style are always a good match to give off a breezy rural vibe. There's a bevy of options to consider while curating a farmhouse-inspired home furnishing inventory.
3. In furniture & storage
Practicality and functionality are of main concerns. These aspects form the basis of the farmhouse theme at large and hence naturally take the center stage when it comes to buyer behaviour. Even before thinking about décor and other categories, shoppers focus on furniture & storage solutions. The list includes rolling furniture tables, rattan side tables, white cabinets, floor-to-ceiling bookcases, vintage chairs, antique tables, hanging racks, exposed beams, sliding cabinets that make better use of space, furniture made out of reclaimed wood or single wooden slabs and long console table!
Copper pots, wooden trays, handmade cutting boards, iron kettles, a whole lot of mason jars, and sandy hued handmade coffee mugs. Each of these foreground a clean simplicity that is integral to farmhouse tastes. Since a farmhouse kitchen is more free-roaming, this space could use open shelf units and rolling furniture that emphasizes on availability of space. Products need to display ease of use and versatility. Pull-down faucets, white cabinets, bar stools, shaker cabinets, wall hooks, antique silverware, wooden rolling pins, ceramics and china, wooden caddies, and antique tables add endless farmhouse-esque charm to a kitchen setting. Do glimpse at these offerings that will never go out of style here.
5. In jewelry & accessories
While the farmhouse theme first and foremost helps set up an idyllic interior space, it also briefly glosses over jewelry types. Listed ahead are jewelry types & accessories that can be categorised to suit this freewheeling trend. Some designs that abide by the farmhouse concept are checkered drop danglers, figurative earrings, clean cut ornaments, worn out jewelry boxes, antique finish knick-knacks holder, shabby or distressed mini cabinets, wooden or metal jewelry organizer racks, and wire-frame earring holders.
Experience this tactical theme in all its glory! For the trendiest wholesale farmhouse décor offerings, check out the special inventory curated by Qalara here!