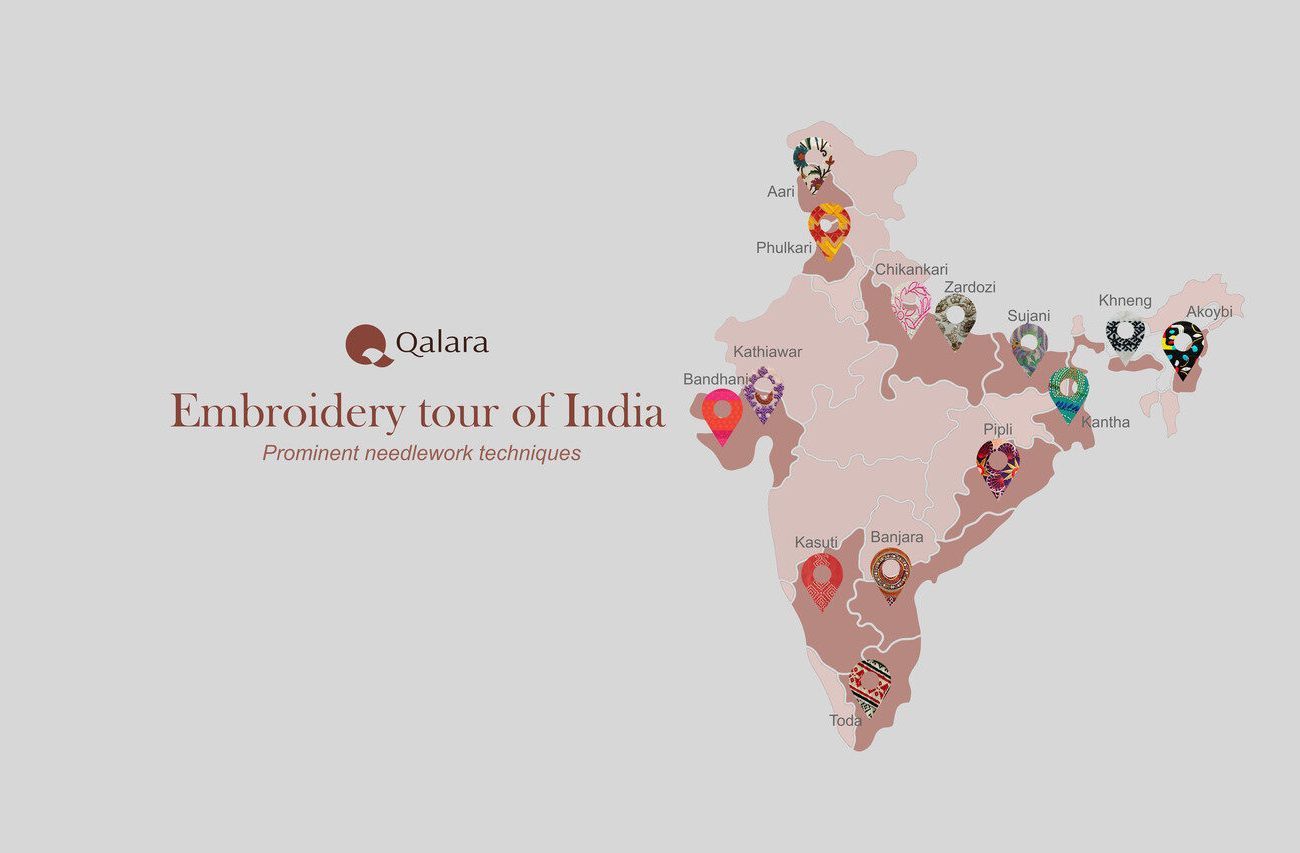 The embroidery tour of India
T
he vast cultural tapestry of India boasts an extraordinary treasure trove of art forms, each with its own unique story. Among these remarkable traditions, embroidery holds a special place, as it weaves together the threads of heritage, creativity, and skilled craftsmanship. For centuries, India has been synonymous with exquisite embroidery, captivating the world with the art form's intricacy, colors, and timeless beauty.
From the delicate Kantha embroidery of Bengal to the elegant Chikankari of Uttar Pradesh, every region of India has its own distinct embroidery style, passed down through generations with utmost reverence. These techniques not only serve as a means of embellishment, but also as a medium for cultural expression, reflecting the richness and depth of India's diverse communities, histories, and narratives. 
Join

Qalara

on a captivating tour of India's embroidery crafts, as we unveil the enchanting stories behind some of the most celebrated styles.
Banjara embroidery is a unique form of needlework that originated in the nomadic Banjara community of Andhra Pradesh, India. This embroidery style is often inspired by nature, tribal art, and local folklore. Historically, this embroidery was a form of self-expression for the Banjara women, who used it to adorn their clothing and household items.
This type of embroidery is recognized by its vibrant colors, mirror work, and intricate stitches that create a dazzling array of geometric patterns. What truly sets Banjara embroidery apart is the level of craftsmanship that goes into each piece. From the careful selection of thread and fabric to the precise placement of mirrors and beads, every aspect of the embroidery is executed with utmost care and precision.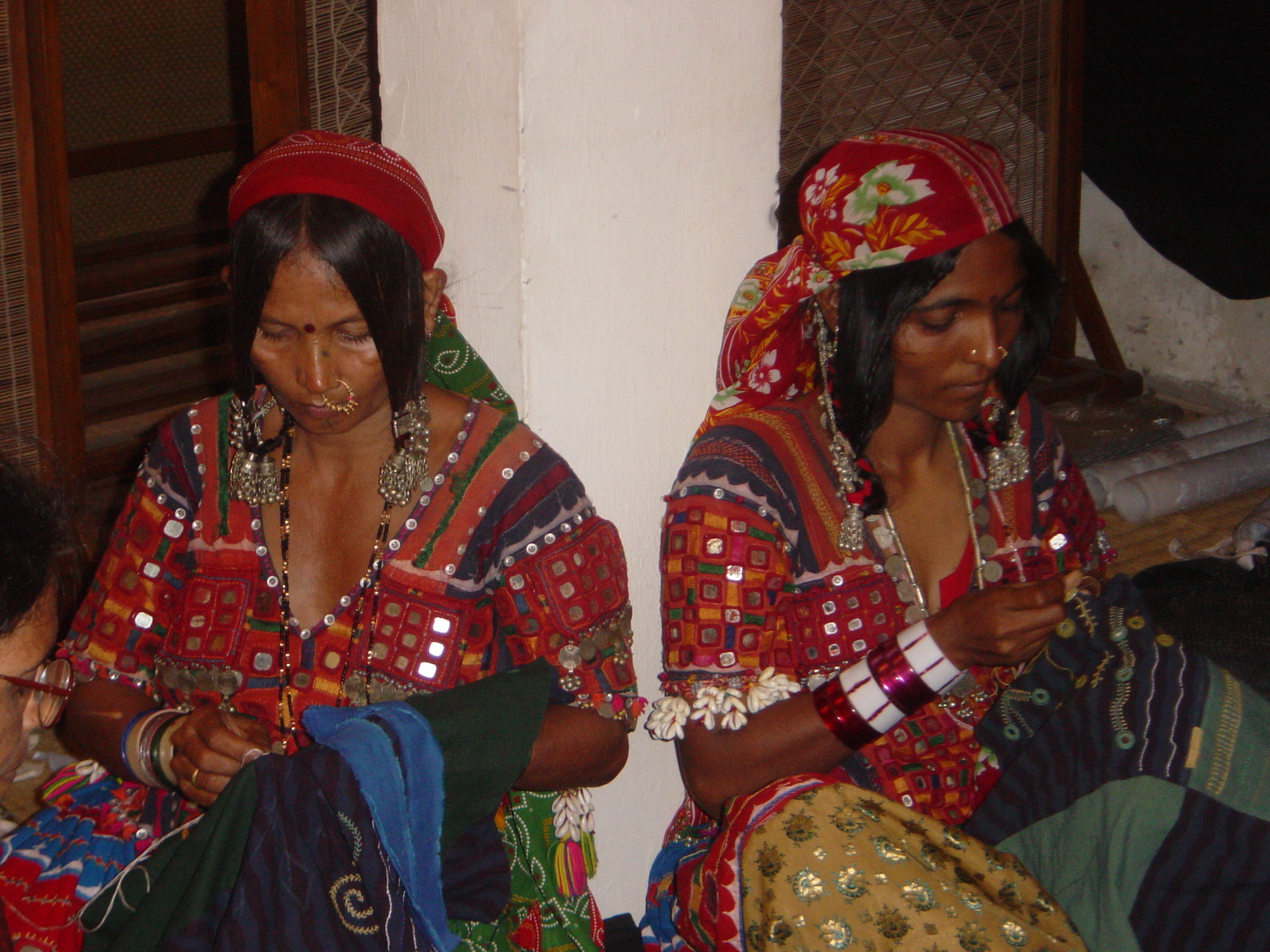 The process of Banjara embroidery is a labor of love and requires a high level of skill. It involves first sketching the design onto the fabric and then stitching the pattern using colorful threads, mirrors, and beads. The artisans who create these masterpieces are typically women who have learned the craft from their mothers and grandmothers. With its rich history, vibrant colors, and intricate designs, Banjara embroidery is truly a sight to behold and a testament to the artistry and creativity of the human spirit.
Chikankari embroidery is a time-honored needlework style originating from Lucknow, Uttar Pradesh, India. Boasting a rich history spanning over four centuries, this gorgeous technique was a favorite with the nobles of the Mughal era who wore garments and textiles adorned with chikankari embroidery. Today, it is regarded as a prized cultural heritage and a symbol of India's traditional artistry. This needlework style is now adored globally and has been incorporated into contemporary fashion and home décor. Very recently, actress Jennifer Aniston flaunted a chikankari lehenga in a scene from her recent film, Murder Mystery 2. Get a peek at her phenomenal look here.
This embroidery technique is characterized by delicate and intricate floral or geometric designs created using white thread on lightweight fabrics such as muslin, cotton, or silk. The unique aspect of this embroidery lies in its use of different stitches, including satin stitch, stem stitch, chain stitch, and French knots. What sets Chikankari apart is its exquisite detailing and delicate shadow work, jaali (net) work and murri (raised dot) work.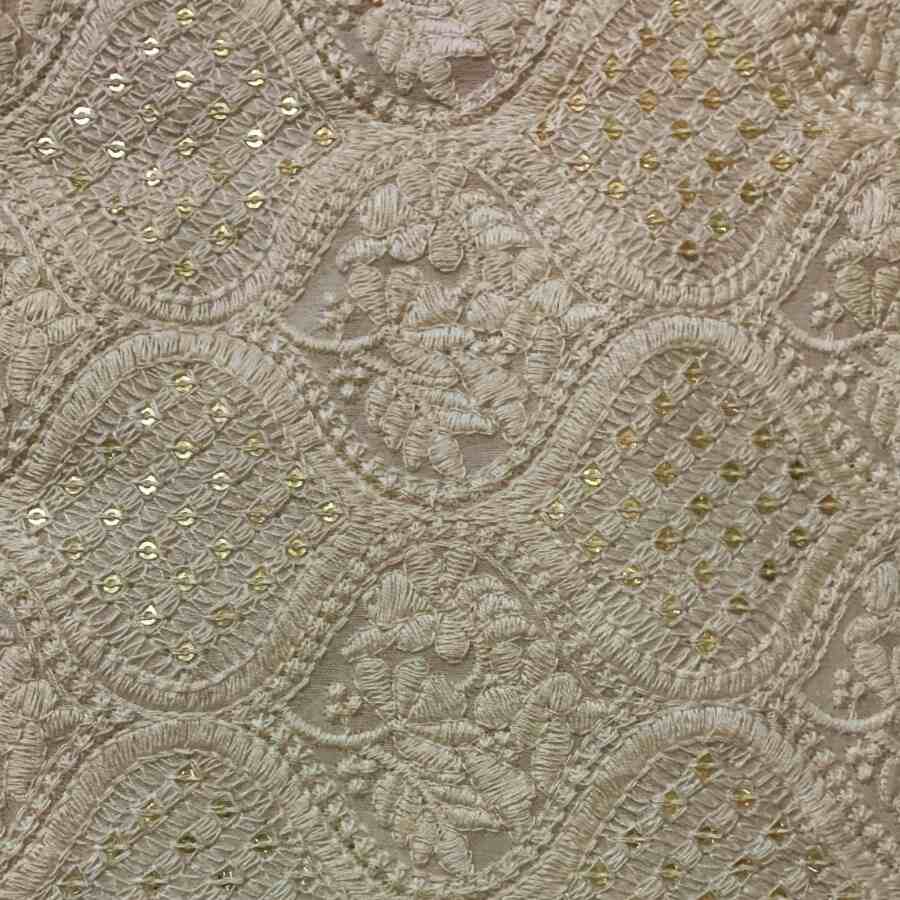 The process is intricate and time-consuming, requiring skills and patience. It starts with sketching the design onto the fabric and then using a fine needle and thread to craft the detailed patterns. With its exquisite beauty and intricate patterns, chikankari embroidery is truly a treasure to admire.
Originating in West Bengal, Kantha embroidery is a traditional form of embroidery that is distinguished by its unique 'running stitch.' This stitch is used to create intricate patterns and designs on fabrics, setting it apart from other types of embroidery. Initially used to create quilts and blankets from old fabrics, Kantha embroidery has evolved into an art form that has gained worldwide popularity.
Kantha embroidery comprises several types, each with a unique style and technique. 'Sujni Kantha,' 'Lep Kantha,' 'Archilata Kantha,' and 'Oaar Kantha' are some of the most well-known types of Kantha embroidery techniques. Each type is characterized by intricate designs, vibrant colors, and the use of different types of fabrics.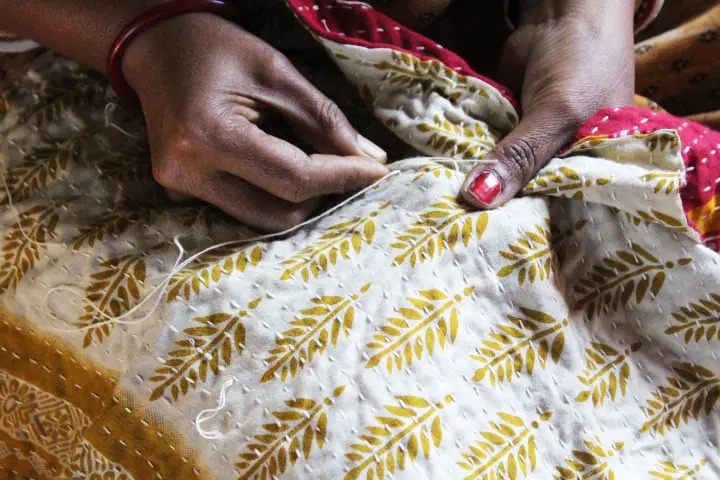 Traditionally, Kantha embroidery was used to repurpose old saris (traditional Indian clothing for women), dhotis (traditional Indian bottomwear for men), and other worn-out garments into functional items like quilts, blankets, bedspreads, and cushion covers. The layers of fabric were stacked and held together with running stitches, forming intricate patterns and motifs. Even today, the spirit of upcycling continues to be an integral part of Kantha. Artisans and designers often incorporate repurposed fabrics, including vintage textiles, discarded garments, and even recycled saris, to create contemporary pieces. By repurposing existing materials, Kantha embroidery embraces sustainability and reduces waste while celebrating the beauty of imperfection and the charm of well-worn fabrics.

The process of Kantha embroidery involves layering two or more pieces of fabric and hand-stitching them together with a running stitch. Typically, silk or cotton thread is used, and the colors are bright and vibrant, giving the designs a lively appearance. The involvement of artisans is a vital aspect of Kantha embroidery as their expertise and creativity bring the designs to life.
4. Picture-perfect phulkari
Phulkari is a Punjabi word which means 'flower work' and this embroidery is known for its floral patterns. It is a unique and highly distinctive form of embroidery that is native to the Punjab region of India, with its roots tracing back to the 15th century. It was originally practiced by the women of Punjab as a way of decorating their shawls, dupattas, and other traditional garments.
Over time, it gained prominence across the globe, and has become an important part of India's cultural heritage. The embroidery is now highly valued for its beauty and craftsmanship, with many artisans dedicated to keeping this art form alive.
The process of Phulkari is highly intricate and requires a great deal of skill and patience. The embroidery is typically done on a plain cotton or silk fabric, and the motifs are created using brightly colored threads. The artisans use a variety of stitches, including the chain stitch, satin stitch, and buttonhole stitch, to create the intricate designs.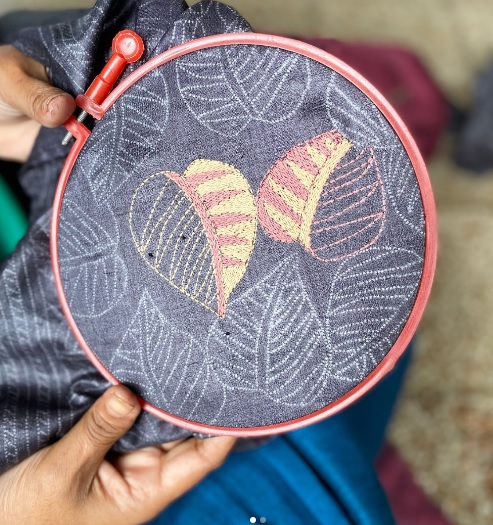 The artisans who practice this embroidery are highly skilled and dedicated, with many of them learning the craft from their mothers and grandmothers. It is a highly skilled and precise art form that requires a great deal of expertise and attention to detail.
Today, Phulkari embroidery continues to be an important part of Indian culture and is highly valued for its beauty and intricate designs.
Zardozi embroidery, an elaborate needlework style, originated in India during the Mughal era. This type of embroidery is distinctive because of its use of metal threads and precious stones, which creates a three-dimensional effect and adds a stunning level of opulence to the textile. Zardozi embroidery has been used for centuries to embellish the garments and accessories of the royal and elite classes.
During the Mughal period, Zardozi embroidery was used to adorn royal tents, tapestries, and garments. This type of embroidery was popular among the wealthy nobility and merchants, who used it to showcase their status and wealth. Over time, Zardozi embroidery gained popularity and spread throughout India and beyond, becoming an international sensation. Since then, the art of Zardozi embroidery has been passed down through generations of artisans, who spent years perfecting their craft.
Zardozi embroidery is a meticulous and time-consuming art that requires great skill and patience. The metal threads used in Zardozi embroidery are made of gold, silver, or copper, and are flattened, twisted, and wound together to form elaborate designs. Skilled artisans embroider the threads onto the fabric using a needle, placing each stitch individually.
Thanks to its unrivaled level of opulence and luxury, this embroidery has ensured its place as one of the most celebrated and sought-after forms of textile art.
Earlier this March, the luxury fashion brand Dior held its Pre-Fall 2023 Fashion Show in Mumbai, featuring 99 styles. What made this show unique was the collaboration between Dior and Chanakya, an atelier that works closely with skilled Indian artisans. Chanakya's choice of color palette, motifs, mirror work, sequins, and other crafts enriched the easy, relaxed silhouettes of classic Dior. The collection included silk outfits, coats, sari-inspired skirts, and more. It was the colors, techniques, styles, and silhouettes that showcased the Indian influences in the collection that immediately garnered press attention and gained acclaim from across the world.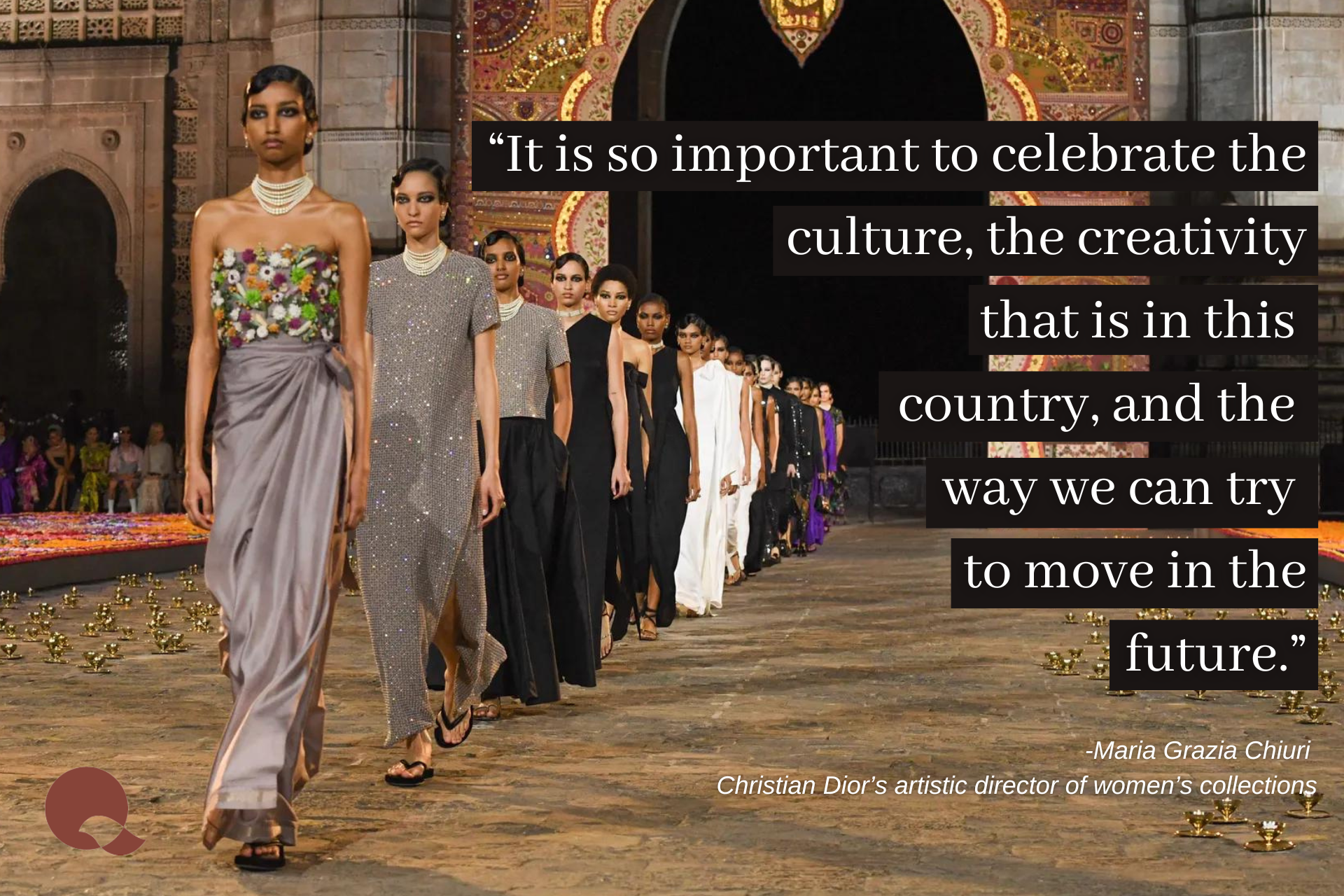 The links between Indian artisans and French fashion dates back to the 17th century, when European royal courts would source textiles from the subcontinent. There is no doubt that Dior's Mumbai show brought in long-due recognition to the Indian fashion space. In the modern world, to support these artisans is to preserve an essential part of India's artistic heritage. It means valuing their skills, acknowledging their hard work, and ensuring their livelihoods. Qalara helps ensure that Indian embroidery artisans' craft continues to live on for generations to come, so the art of embroidery stays eternal.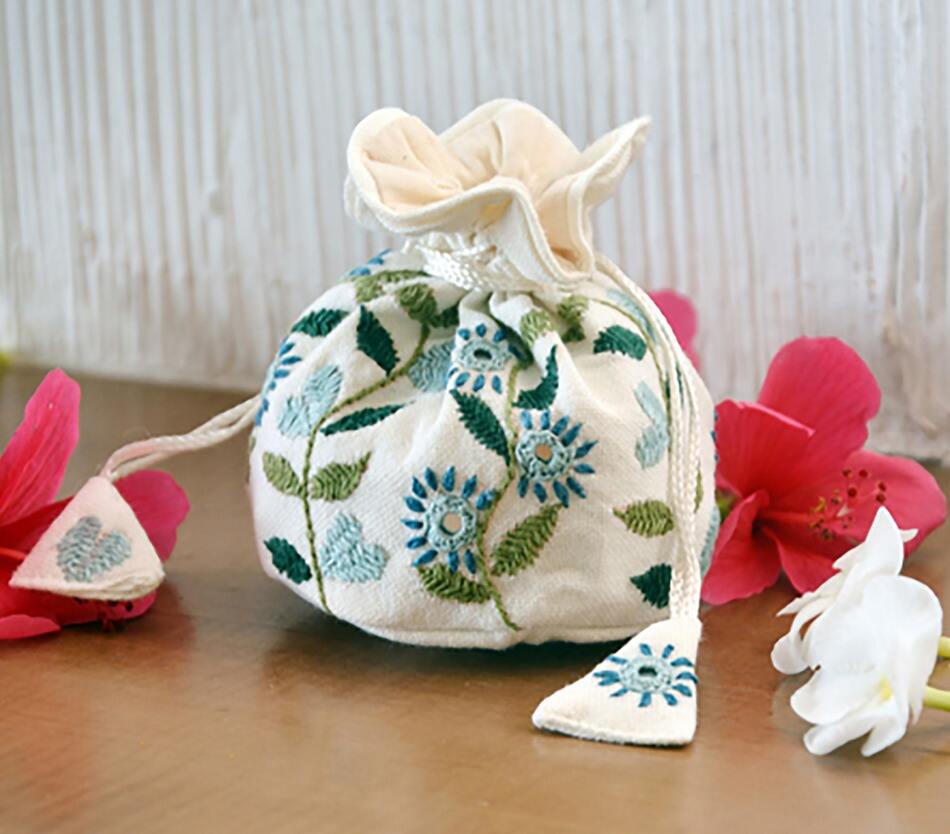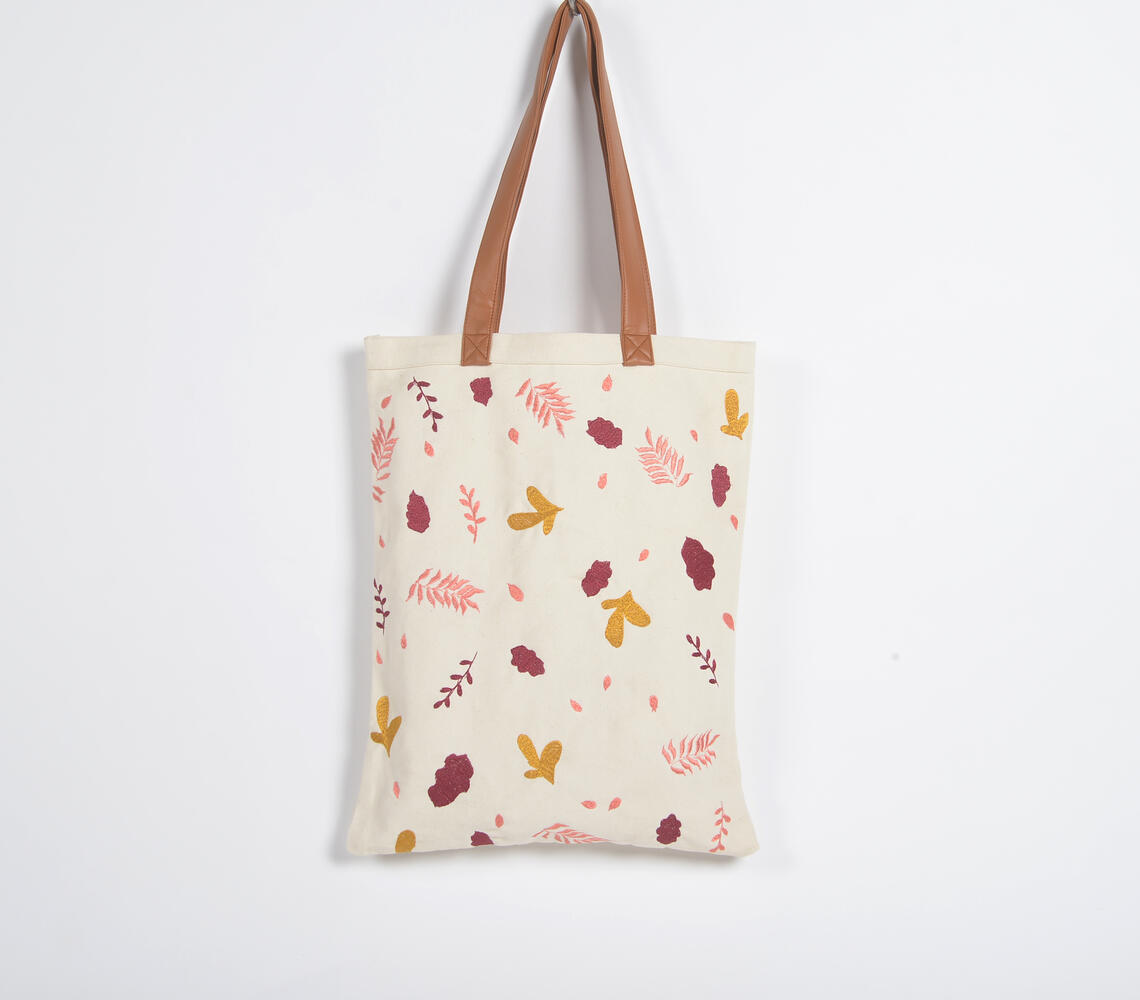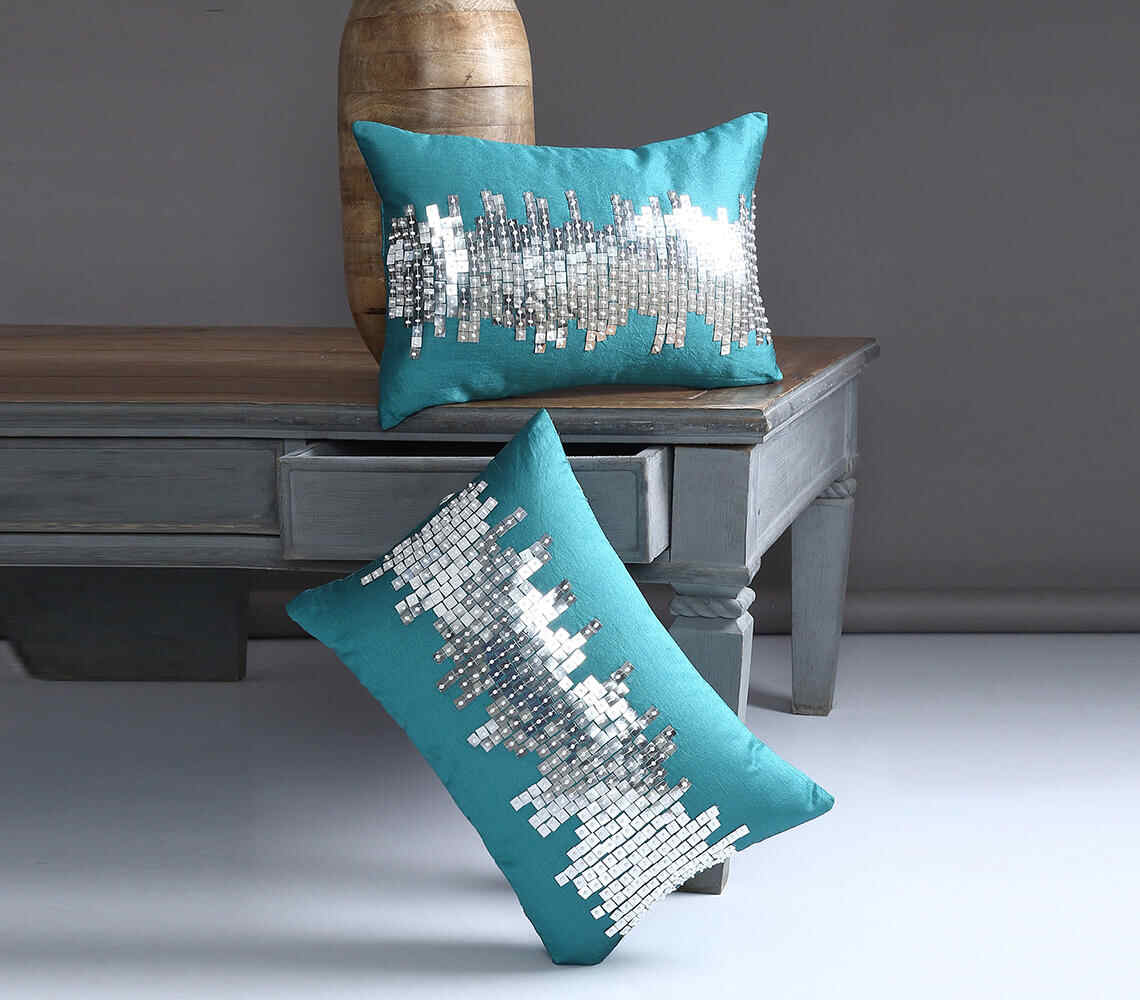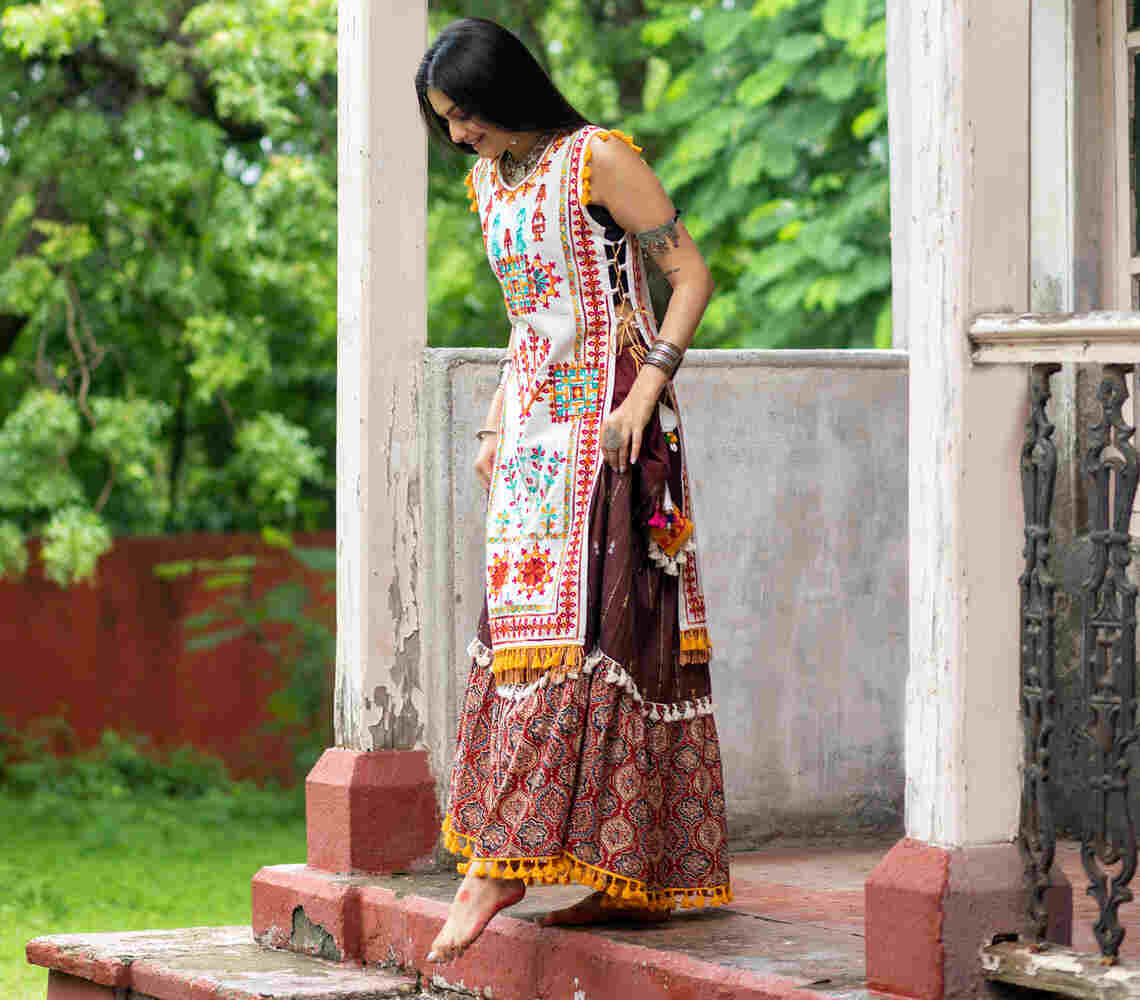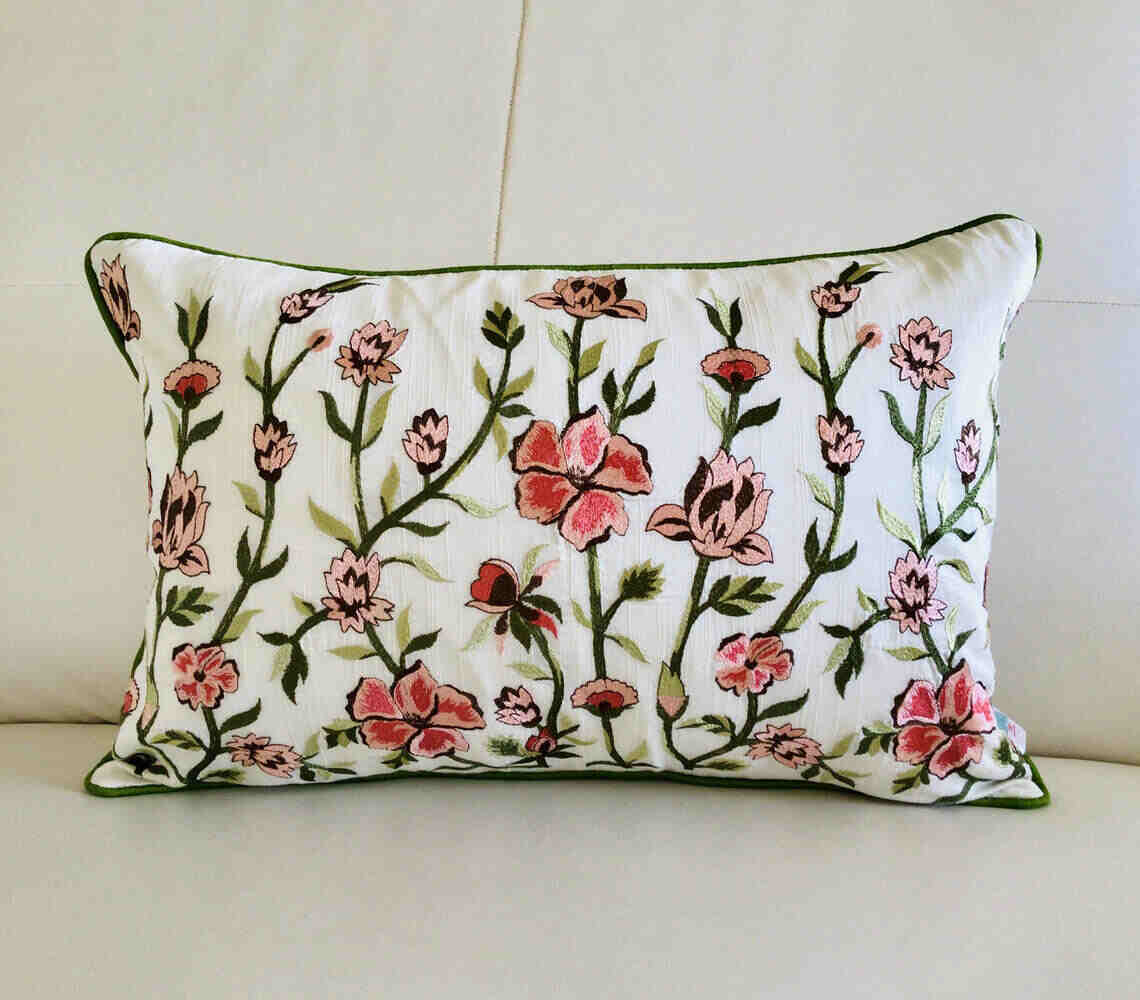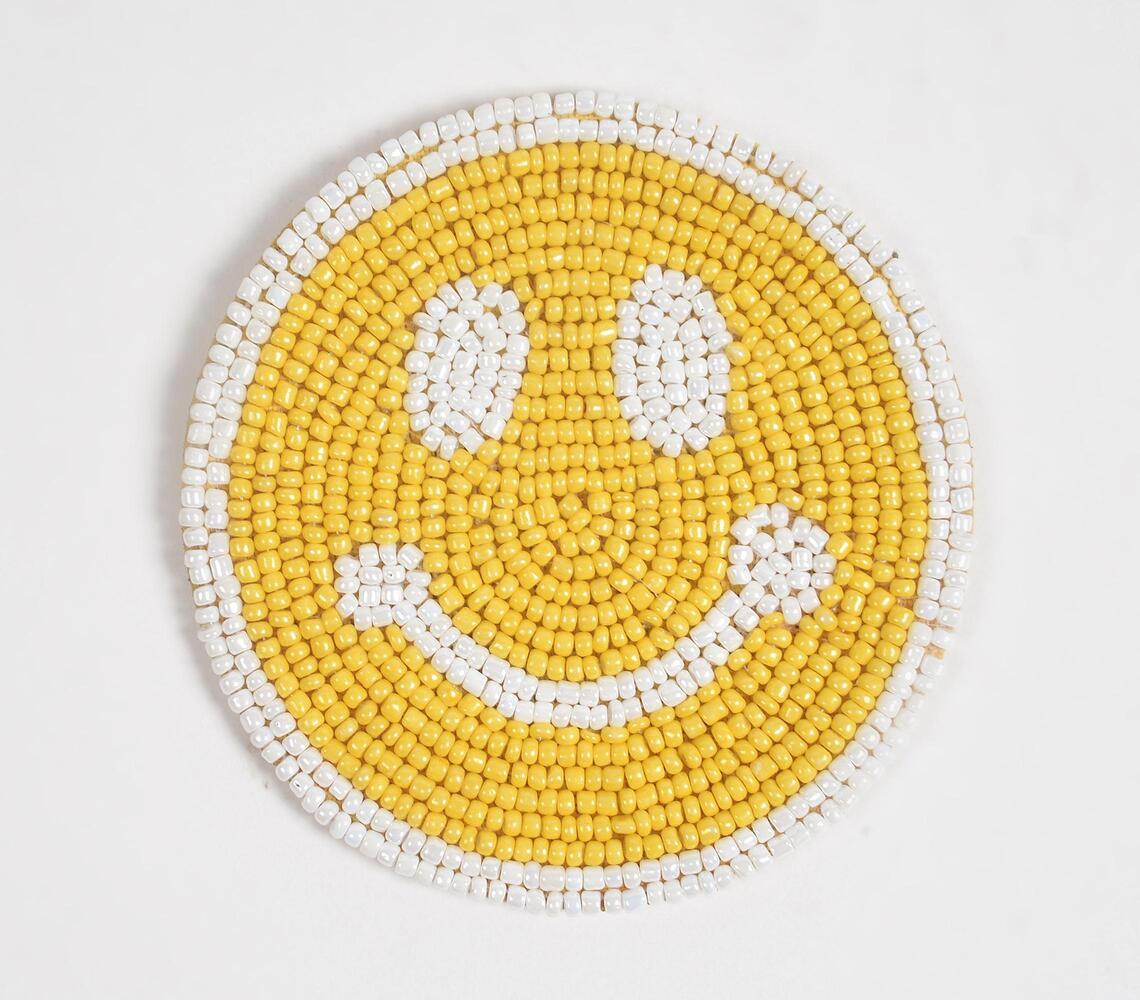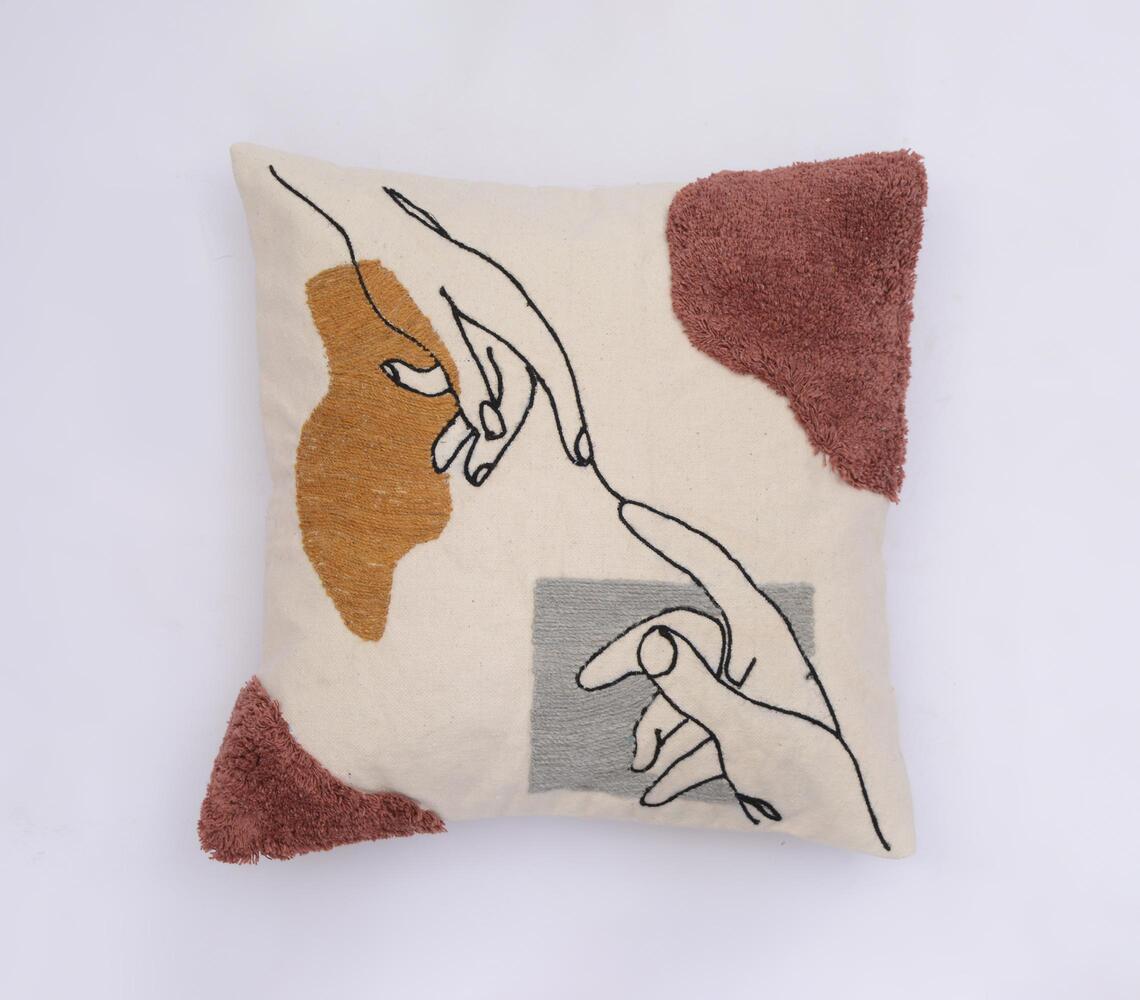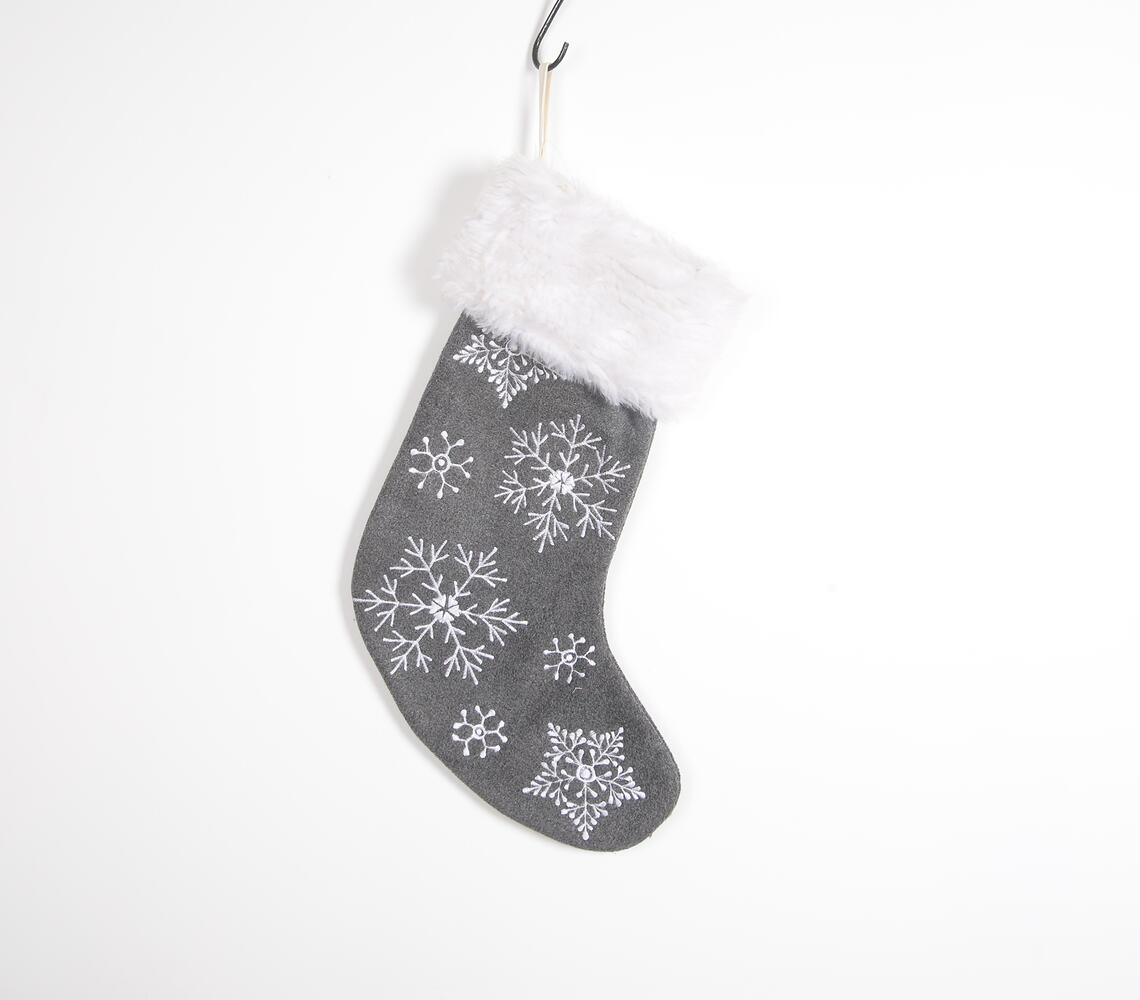 Check out more of Qalara's vast embroidery collection ranging from fashion to home furnishings here!