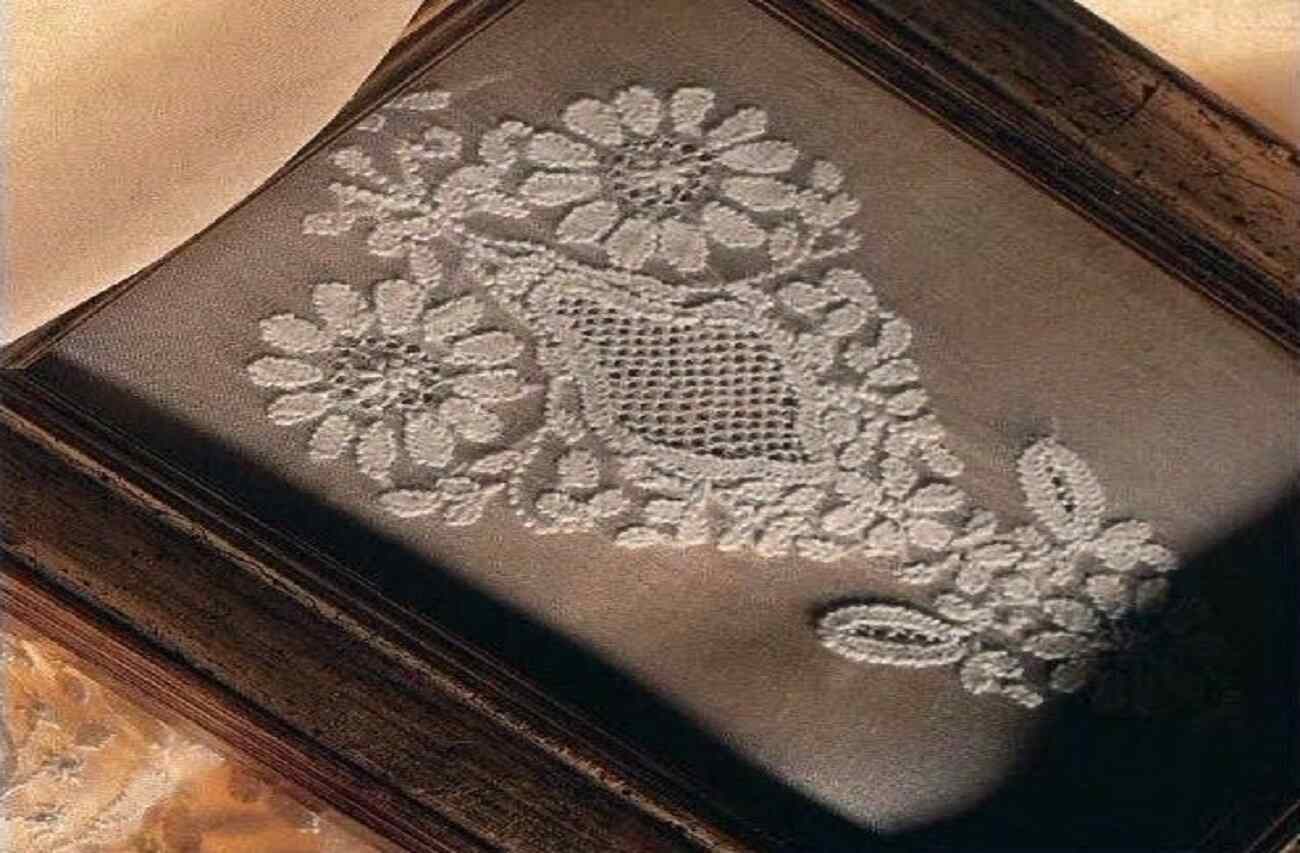 Chikankari charm: From quotidian to couture
I
ntricate hand embroidery is like threading a needle, a craft that calls for time, effort, patience, and deft hands. The hand-embroidered style of textile decoration presents an embossed, voguish reverie and a story of the hands that made it. India possesses a rich heritage of versatile hand embroidery that is fraught with a host of stitches, symbols, and motifs, dating back eons. One such style is the lyrical, charming craft of Chikankari from the bylanes of Lucknow, Uttar Pradesh. Said to have its origins in Persia, the Chikan craft is marked by white-on-white stylized floral, trellis and paisley thread embroidery, typically on soft cotton muslin with pleasant pastel color scapes that invoke comfort and nostalgia
The alluring result of this embroidery form was the center of attention recently when visuals of American actress Jennifer Aniston wearing a Chikankari ensemble in her latest Hollywood movie Murder Mystery 2, started doing rounds! Keep reading as Qalara chronicles this fantastic journey of Chikankari, from its roots in history to its foot in Hollywood!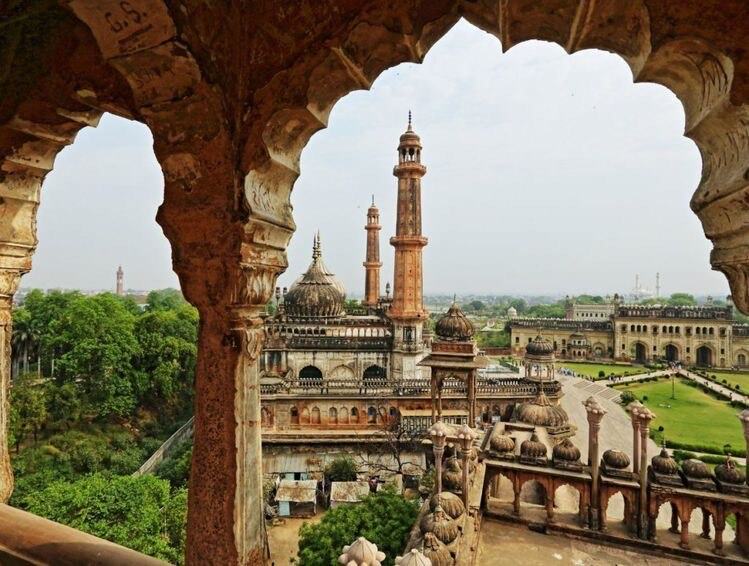 Forming the heart of Chikankari-making for over 200 years is the North Indian city of Lucknow. Home to some of the oldest palatial monuments, grand architecture, delectable foods, and charismatic crafts, Lucknow is heavily influenced by Persian, Turkish, and Mughal aesthetics. The history of Chikan embroidery remains enigmatic, however, it is said to have been brought to the Mughal court by Persian nobles in the early 18th century. With over 20 types of traditional intertwined stitches, this delicate form of embroidery was on the brink of extinction before it found a renewed market appeal and was revitalized in the late 20th century and continues to shine to this day.
Chikan embroidery can be delineated in the following steps:
• From quotidian to couture
The sound of easy-breezy, lightweight daily wear is a dream come true for sultry summers; the caressing comfort of which is offered by mellow clothes with chikan work. On the other hand, intricate chikan embroidery coupled with sparkles, pearls and jewels has made its way not only on the runways of leading designers at couture fashion exhibits, but also in the latest Hollywood film, Murder Mystery 2, donned by none other than, the iconic American actress, Jennifer Aniston.
Crafted by ace celebrity designer, Manish Malhotra, and magnificently hand-embroidered by the rural women artisans from the village-town of Mijwan in North India, this ethereal ensemble is called a lehenga, featuring a wide skirt, a blouse and a stole. The dreamy, ivory drapes are a tempting reminder to twirl in the pleasure of prêt-à-porter.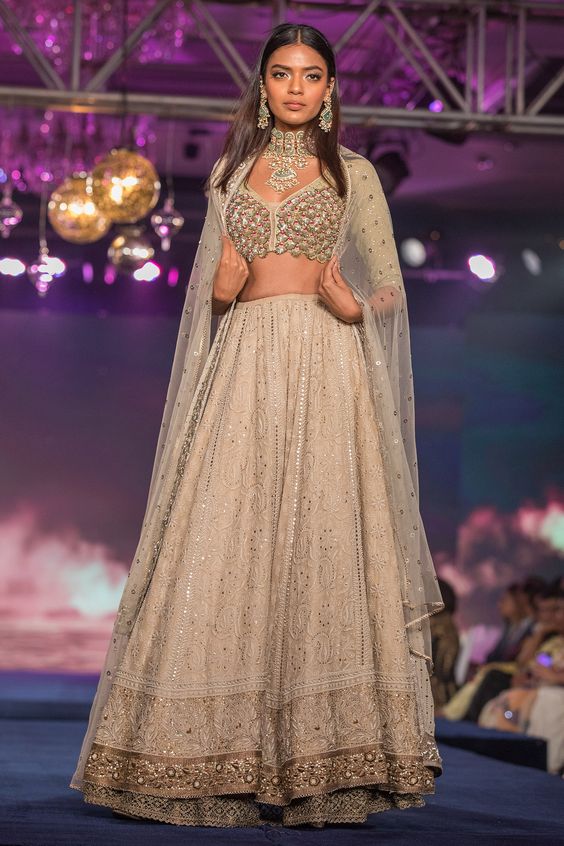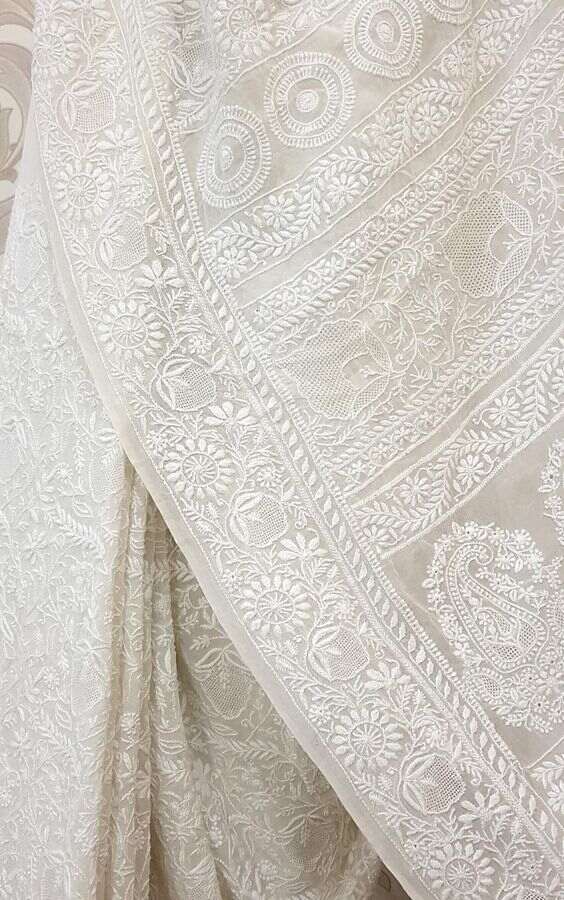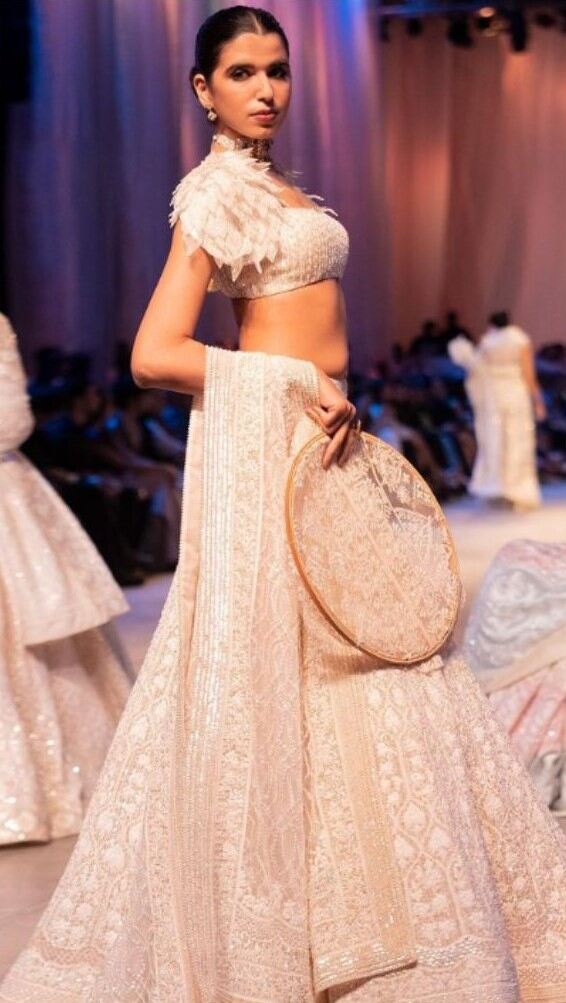 While this pleasure is available to a few, what remains relevant is the dexterous craftsmanship that is cherished by one and all. By promoting ethnic crafts on an international level, both fashion designers and celebrities are showcasing the immense artisanal talent in addition to empowering rural craftspersons.
Offering a sweeping range of artisanal apparel, accessories and even home furnishing choices,

Qalara's

spectacular sellers

cannot be missed! From skirts, kurtas, dresses and clutches to cushion covers, napkins and table runners, these offerings sit in the silent charm of Chikan. Experimentation is key to keeping any craft alive, thereupon, embroiderers have used a bunch of fabrics like silk, chiffon, organza, georgette, net and denim to keep with the new styles, and the times.