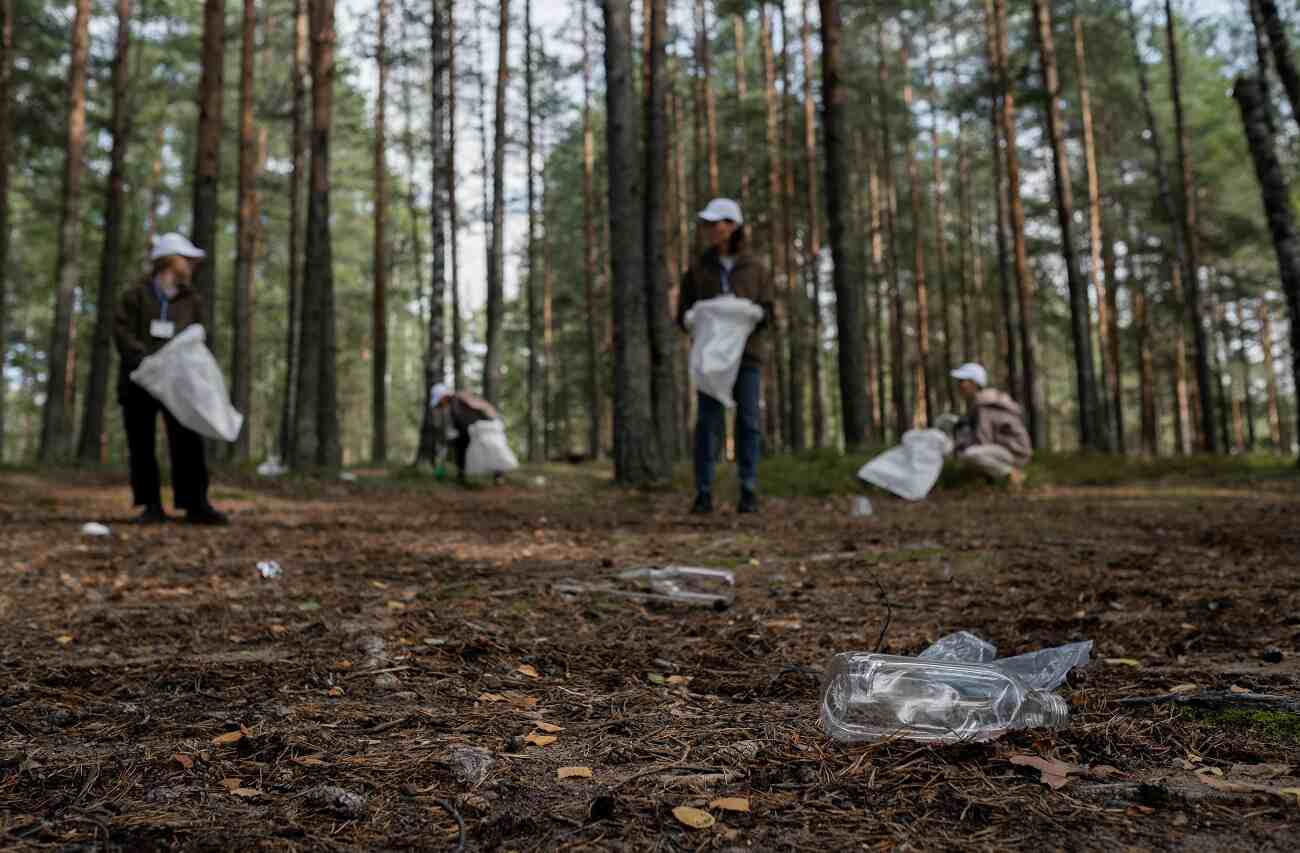 World environment day: Beat plastic pollution
F
or eons now, Mother Earth has been far too generous to humankind. So gracious in letting her inhabitants harness all the plenitude that lay in her lap. But how giving humans have been in return is a question to ponder over.
Realistically speaking, it is a pity that we have not been able to repay the kindness at all. If anything, today, we stand witness as the Earth battles severe concerns that seem to be only deteriorating with time. Ever so burdened by environmental concerns, nature and all its bounty are threatened by so many factors. Ecological problems such as climate change, ozone depletion, waste management, marine pollution, deforestation, water scarcity, and land degradation continue to be rampant. According to WWF's Living Planet report, the world has seen a 68% decline in the population of several biotic species since 1970. It is alarming to note that even in the face of such grave circumstances, exploitation and overuse of resources happen to take place in full swing.
Despite all this, hope continues to be kindled. Hope for a better future and a healthier world. A world that is recuperating and receiving the love and care it deserves. Conscious individuals are always on the lookout to devise ways to coexist with nature.
To combat the severity of the situation, various steps and initiatives are adopted. Today marks one such observance. All around the world, June 5th is celebrated as World Environment Day. Communities, supporters, and individuals, on this day, are driven to focus their attention on dire environmental predicaments and encourage the public to unitedly protect the environment.
The UN-approved commemorative day is supported globally by many NGOs, business ventures, and government factions alike. Addressing plastic waste and its large-scale mismanagement, this year, the theme of the day is 'Beat Plastic Pollution.'
On the occasion of World Environment Day 2023, Qalara draws your focus towards ways and initiatives that can curb plastic pollution and minimize waste. Take a look at how our partner-sellers hope to restore the environmental imbalance by combating the ever-growing plastic menace.
• The scale of the problem:
Plastic waste has become so omnipresent and overwhelming that it has pushed serious attempts to write a global treaty arranged by the United Nations. The biggest misconception among us is that all discarded plastic is recycled or repurposed. According to the United Nations Environment Programme (UNEP) data, more plastic ends up mismanaged than recycled. Globally, 46 percent of plastic waste ends up in landfills, 22 percent becomes litter, 17 percent is incinerated and 15 percent is collected for recycling, with less than 9 percent recycled after losses.
Did you know, we produce 430 million tonnes of plastic every year! Even more startling to know is that 2/3rd of this figure is destined to end up in the landfills or our oceans. To make matters worse, the speedy production of plastic seems to remain unaffected. Humans are producing more and more plastic by the day to suit their modern needs. It is indeed dismal to know that plastic is so deep-rooted into our everyday lives. From giant buildings to tiny devices and from our bottles to utensils, plastic is omnipresent. Microplastics have even made their way into our food and water supply!
Established way back in 1972, the World Environment Day was born out of discussions to raise public awareness on environmental issues. This day emerges as an important mode of public outreach and garners massive support. This is mostly in the form of clean-up drives, energy conservation projects, donations, social media campaigns and so on.
With this year's focus being on beating plastic pollution, active efforts will be spent on reducing the plastic footprint. This involves recentering attention towards eco-friendly packaging, reusing and recycling, saying no to disposable single-use plastics and more.
• Sources of plastic pollution:
It is no surprise that plastic is consumed so popularly. But why has plastic been so popular? It is cheap, lightweight, durable, versatile, and easy to produce and transport. A UNEP report from May 2023 indicates that plastic production has taken a jump over the past 5 decades and is expected to double over the next 2 decades. If we take no action now, plastic pollution is set to triple by 2060 with irreversible damage. To avoid this cataclysmic occurrence, it is important we adopt a more viable and circular way of consumption.
Let us narrow down the source of the problem before we delve into the resolution. Here are the major sources of plastic pollution according to UNEP's Beat Plastic Pollution Guide 2023:
• Beating plastic pollution:
#BeatPlasticPollution is the theme that echoes this year's World Environment Day. What makes encouraging plastic items so devastating for the environment is that they are defined by a "use and throw" concept in the name of convenience. However, we must open our eyes to the fact that it is easy to use, easy to throw, but impossible to decompose! Call this plastic's toxic trait and it is just the tip of the iceberg when it comes to its environmental catastrophe. Plastic pollution further leads to water and soil pollution that in turn distorts natural habitats, and endangers life cycles with its toxicity.
When we realize that every switch and conscious purchase matters and that consumers drive change in the larger systems, change happens. Progress is being made in terms of consumer demand for eco-friendly products. It is now time for businesses to take charge of their processes and tackle the issue of plastic pollution in a holistic way by adopting long-term plans that help future generations, the environment, and the economy.
Always a step ahead when it comes to sustainable production, Qalara has a host of sellers and brands that do care! They produce responsibly and have conscious initiatives in place to tackle plastic pollution. Some of these are circular design models, take-back policies, make-to-order business models, and more. Read on to find some of our favorite alternatives to plastic products.
3. Glass bottle with ceramic lid
4. Cotton & neem wood toys and upcycled fabric plushies
Although this may not be something you haven't already read about, consider this as a reminder to make your next purchase consciously and take the pledge to switch to cleaner, greener, and environment-friendly alternatives. At Qalara we have zero tolerance for single-use plastic products and house over 85,000 eco-friendly products ranging from kitchenware and decor to toys, stationery, and furnishings.
~ Written by Anvita Mudbidri and Gauri S