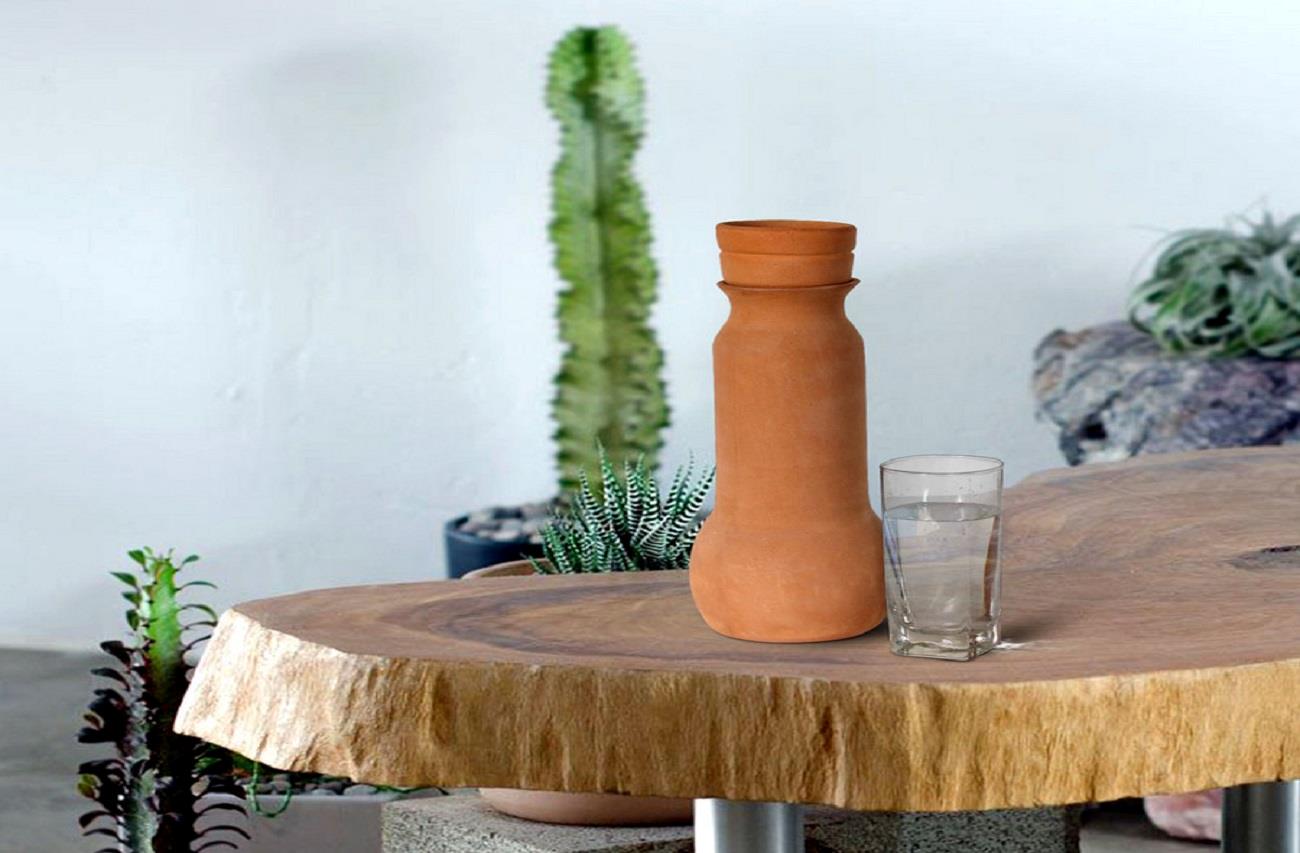 What makes Qalara a planet-friendly choice?
S
tudies conducted year after year indicate that businesses that have a purpose, follow green practices, launch collections made from ecological materials and embrace sustainable processes have become the conscious consumer's first choice. It is then no surprise that companies are intently listening and catering to their patrons' preferences.
A recent US survey conducted by GreenPrint, with a sample group of 1000 consumers found that a stark majority of 66% were keen to pay more for eco-friendly products. However, 78% of the people surveyed say that, even with their desire to buy from brands that orient with planet-friendly values; as consumers, they fail to find suitable green brands in the market that meet their needs holistically. These findings suggest that buyers are looking for a one-stop solution for all their conscious buying requirements without the hassle of looking for multiple organizations. At Qalara we offer a wide gamut of products that are sustainable, recycled, responsible and altogether good for the environment.
In a 2021 study conducted by First Insight, it was found that the Gen Z consumer has a massive influence on not only their Gen X parents but even their grandparents when it comes to planet-friendly shopping. An inclination to help the environment was noticed to be the primary reason people purchase eco-friendly and sustainable products and brands. As reported by Business Insider, Gen Z's influence will only increase as the younger members of this group grow into adulthood. By 2030, Gen Z will represent 27% of the world's income, surpassing Millennials by 2031.
With a surge in online shopping, consumers are scouting for environmentally-responsible websites to buy from. Green buzzwords look great on an e-commerce platform but what's better is when these words are put into practice. Qalara is an eco-friendly choice and here's why:
The known fact is that plastic is a monstrous threat to the environment. The lesser-known fact is that there are umpteen alternatives to it that are durable, sturdy, conscious, and 100 percent safe for the planet!
Natural fibers form a vital source of income for many of the native communities of India, Vietnam, and Thailand. Apart from being evidently eco-friendly and biodegradable, plant fibers like bamboo, jute, sabai grass, cane, banana fiber, hemp, coir, and water hyacinth are grown in abundance in these regions and have more than one attribute in common. They're all robust, high-yielding, versatile, and renewable crops that don't require pesticides or chemicals to grow. The fact that these crops require very less energy to nurture, that they restrain soil erosion, and supply biofuel make them all the more appealing. Qalara's roster is brimming with over 6260 lifestyle products made from these plant fibers that are exquisitely handcrafted by artisanal hands and above all, are nurturing the planet as well as sustaining livelihoods.
Compared to other hardwood trees like oak which take over five decades to grow, mango trees take merely 15 years. When the mango plantations get too tall to harvest the fruit, the trees are cut down and a new batch is grown. The mango farmers acquire some extra income from its sales. This cycle of the plantation is another reason for making mango wood a sustainable pick. With over 6780 listings ranging from kitchen items and home decor to furniture and pet essentials, Qalara's sellers select mango wood for its high water resistance to create minimal, modern, and mindful products that stand the test of time!
Terracotta is usually made from a fairly coarse, porous type of clay which is first sculpted, then fired until hard. Terracotta has been used in India for centuries. Traditionally, it was seen as an enigmatic material because of its combination of four of the five vital earth elements – air, earth, fire, and water. Being strong, durable, and naturally resistant to bacteria, Terracotta is an ideal choice for drinkware and kitchen utensils. Check out the terrific terracotta range on Qalara with over 1400 products here.
Restaurants and eateries are preferring ceramic tableware and serveware not only for its earthy aesthetic but competent properties like corrosion-resistance and the tenacity to withstand high temperatures. Transparency Market Research documented that the ceramic tableware market is set to reach 22.2 billion dollars by 2031. What makes it good for the planet is that it is crafted by traditional potters with natural minerals and clays, sans any chemicals, like the speckled ones made in Puducherry or the hand painted ones made in Jaipur; click here to find more than 8200 ceramic offerings on Qalara!
While all eco-friendly materials are technically vegan, there is something that stands out about cork, coconut shells and plant-based leather that makes them a promising pick. They are 100% cruelty free, have a robust build and also give a premium touch to products. From planters, notebooks, photo frames, and home furnishings to footwear, laptop bags and multi-purpose boxes, Qalara's sellers from across India have them all, amounting to over 1000 vegan offerings!
It's true that recycled materials help reduce the waste that ends up in landfills; but what if we told you that recycled offerings can also look fabulous, urbane and modern while saving the planet? It's true! This craft from Sambhal is a prime example of how bone and horn from already dead animals can be transformed into creations that are a joy to behold. It is vital to note that these materials are procured by legal means after the animals are dead and are hence fully eco-friendly.
Over 1800 products including upcycled fabric quilts and journals, reclaimed wooden furniture and home decor as well as recycled brass jewelry can all be found on Qalara.
Carbon off-setting like a pro
Consistency and counterbalancing is key when it comes to reducing carbon footprint. It takes businesses their entire lifetime to even approach this step. Planting more trees to restore the forests, refurbishing the old to create something new, and using solar power and bio-fuel to generate electricity have become among the favorite few carbon-offsetting projects for brands. As elucidated by the Energy Intelligence Centre, such initiatives can help mitigate emissions, lift rural communities out of poverty and help us transition to a net zero economy.
In line with such findings, we at Qalara try our best to support brands that are carbon-neutral or have a negligible to zero carbon footprint. This blog post breaks down other "green jargon" and justifies the importance of carbon neutrality. Skim through these planet-friendly sellers' catalogs to see how our sellers are cleverly off-setting emissions by using reclaimed materials and wonder crops!
~ Written by Anvita Mudbidri