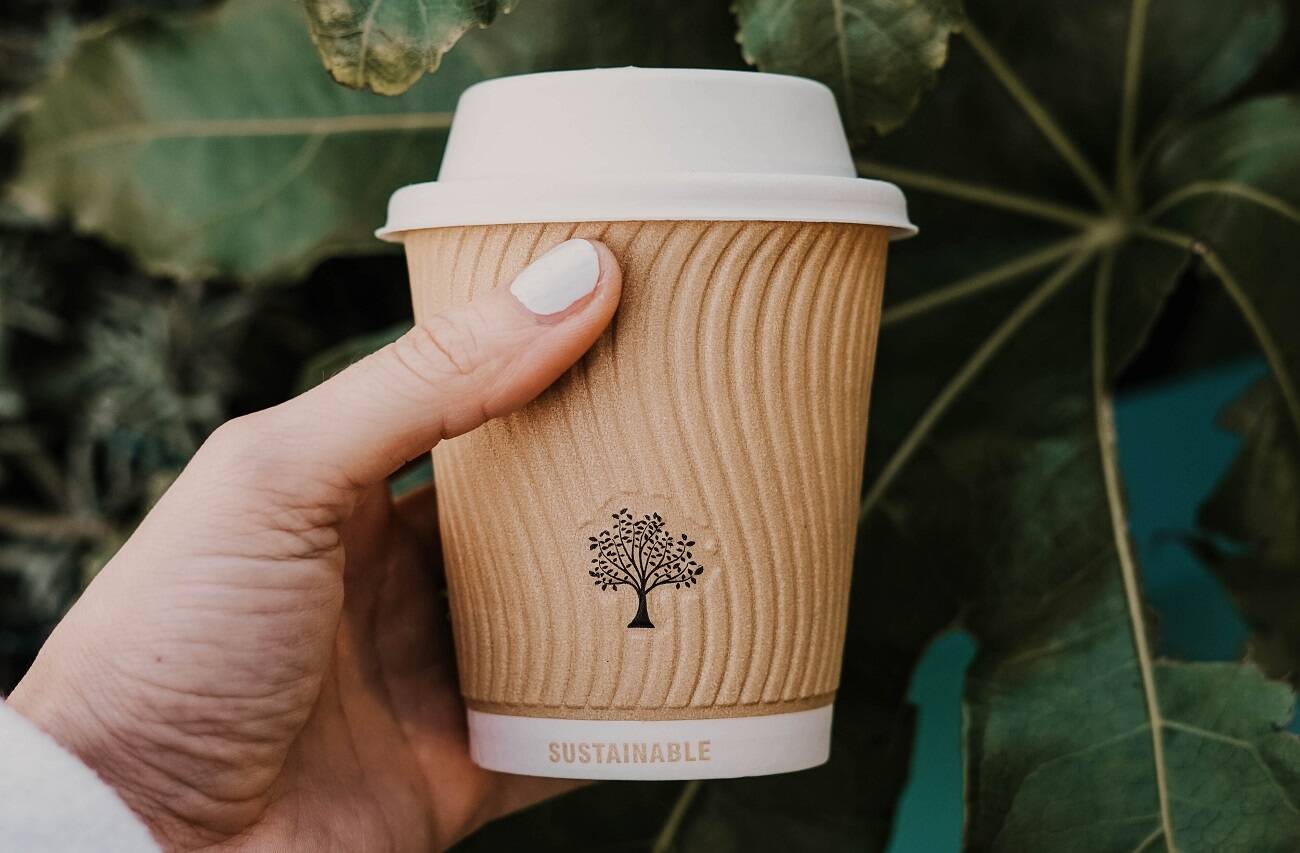 8 innovative & super sustainable products
I
n the contemporary world, pressing issues such as global warming and overpopulation are becoming relevant to all. Heeding these environmental concerns, people are taking ownership of their actions and opting for eco-friendly ways of living. Slowly but thankfully, the realization is dawning upon most that even gradual change in consumption habits can go a long way in contributing towards a better and healthier tomorrow.
Buying durable, fair-trade and sustainable goods is therefore becoming the up-and-coming consumer habit. To lower their carbon footprint and practice a conscious life, many are actively embracing sustainability today!
However, will gravitating towards sustainability solve more problems or create them? Can sustainability offer everyday solutions and accommodate day-to-day needs? Most definitely, yes!
The study of consumer behaviour along with consistent development in product design has allowed most workday items to have their sustainable counterparts. In fact, according to Harvard Business Review, sustainable products have 5.6 times the sales growth potential compared to conventional products. Explodingtopics documented that in 2020, during the COVID pandemic, searches for bamboo toilet paper witnessed an all-time high! This paper is essentially made using 100% bamboo pulp. It reached its peak popularity in 2020 and continues to stir intrigue with there being a 766% increase in global searches for this eco-friendly paper!
It's safe to say that with instances such as this, consumers are searching for eco-friendly and handy alternatives for everything under the sun! From the looks of it, sustainable offerings from ethical sellers will be one of the most striking consumer behaviour shifts to look out for in the coming years!
In this post, Qalara shows you a series of most innovative products that are long-lasting so you can stock them up, much to the delight of practitioners of sustainable living!
Toss out the conventional ideas you may hold of chunky, electronic, metal and plastic-heavy amplifiers! In store for you are these portable eco-friendly amplifiers that are made of 100% bamboo. Not only will they outlive electronically-supported sound amplification speakers but are a boon to those who'd love to boogie to beats that reverberate out of handcrafted, sustainable, and of course, innovatively designed offerings. Add these products to your party catalog and have the users shimmy to a groovy rhythm!
According to explodingtopics, in the past two years, there has been an approximate 30% increase in web searches for plantable products. Plantable offerings are holistically no-waste and can essentially be repurposed into bio-degradable materials once the product's shelf life is over. It is also a feature that appears as massively enticing to green consumers. People are more than ready to invest in innovative plantable offerings across several categories such as stationery, lifestyle and even makeup!
These plantable calendars, journals, pens and pencils are the epitome of eco-products and come embedded with flower, vegetable and herbs seeds. Truly symbolic of innovative sustainability!
Keeping kitchen spaces clean shouldn't be at the cost of endangering the environment and contributing to sordid landfills. The use of plastic-heavy and synthetic fiber scrubs & pads as cleaning agents can now be avoided. These non-degradable products can be replaced with natural coconut-coir offerings that juxtapose utility with conservation.
Coir scrubs and scouring pads are made out of coconut fiber that is essentially discarded as waste from the coconut industry. Thus, these offerings signify smart innovation and holistic eco-conservation. Making the best out of waste to clean spoons, plates and the rest!
Strong, eco-friendly, sustainable, biodegradable, anti-microbial and compostable, coir is a natural and biohazard-free material. For a while now, it has been instrumental in the production of mats, ropes, rugs, and carpets. It is known to readily absorb water, which when combined with its fibrous nature, makes for a very efficient kitchen and household cleaning product. Moreover, research also indicates that coir possesses insect, fungus, and algae-repelling abilities. This is due to its property of maintaining a drier state. All of this subsequently makes coir products much more durable than their plastic counterparts. 
It is important, now more than ever before, to instil the values of environmental concern and nature awareness in kids in their formative years. What better way to do it than to co-opt the appropriate learning tools and aids for them. Well-informed parents of today know better than to purchase plastic toys for their little ones. In fact, there's a real health risk involved in letting infants and children play with popularly available and heavily consumed plastic toys.
More and more parents, therefore, are choosing to let their kids grow up playing with eco-friendly wooden or cloth toys. A priceless and innovative range of pretend play toys, open-ended toys, and DIY play kits – which are set to trend in 2023 and witness a sustained growth – are available on Qalara. Toys made out of natural, safe, and organic materials, are not just safe, but outlive most plastic toys that crumble under wear and tear.
Who says a cocktail party is all about swirling fancy wine in expensive glassware? Trending these days are wooden renditions of glass drinkware and a great selection of them, right from neat wine glasses to modest drinking glasses, is right here for you to explore!
Made out of a wide variety of wood the likes of teak wood, blueberry wood, mango wood, reclaimed wood and more, these glasses bring in a mark of traditional artistry into modern kitchen spaces. These are often designed to last long, and prove to be the perfect biodegradable, green alternatives to plastic and steel glasses that require a good amount of chemical intervention in their manufacturing process. They are also low on carbon emissions and are humbly handcrafted to last for as long as 15 years! Trendy in look and genuinely sustainable in build, this kitchenware style should successfully cater to consumers who shop cruelty-free, eco-friendly, and durable products.
6. Coconut wood cutlery & accessories
Incorporate these lightweight and conscious alternatives to plain-old kitchen cutlery into your catalog. Pieces such as these cutlery offerings are made out of coconut wood/shell which is salvaged from the coconut industry whereby it is considered merely but a waste.
The material happens to be anti-microbial, free from hazardous substances and a super durable option for cutlery products. The resultant designs absorb the shell's beautiful texture, earthy colors as well as its easy-to-handle properties. Available in abundance in India, coconuts offer multiple by-products including shell, coir, and husks, most of which can be utilized to make sustainable and eco-friendly products.
7. Natural fiber exfoliating bath products
To avoid rash-prone, prickly, and highly unpleasant bath sessions, urge your customers to switch to eco-friendly exfoliating options. These natural and organic scrubs and loofahs will drain all the strain from tired bodies and provide for a nice long relaxing bath experience. Cool innovative self-care designs such as these, help erase the fatigue in an eco-friendly way. By means of their 100% natural material composition, they are also safe to use on all skin types and score high on their usability factor!
In one of the previously featured segments, we listed a range of swanky carry-on burlap travel bags that highlighted the use of sustainable materials by our partner sellers on Qalara. Hand-in-hand with the same concept are these refreshing and unique bags that are made out of bamboo!
Bamboo is completely environment friendly to grow as it yields 50 times more fiber per area compared to cotton! Braided using sustainable bamboo fibers, products such as these bags make it easier for innovation to be integrated into our daily lives without compromising on functionality. Additionally, bamboo lends these bags the qualities of strength and durability that go on to supplement its pleasant rustic aesthetic. Simple in concept yet hard to replicate, bags such as these are the embodiment of artisanal innovation!
Riding the bandwagon of 'innovative sustainability' has never looked more convenient! In line with all the trends and forecasts, we at Qalara also promise to integrate organic, eco-friendly, and fair-trade values within our artisan-made range of products. With many options readily available, update your stock pronto and cater to the cognizant consumer of today.