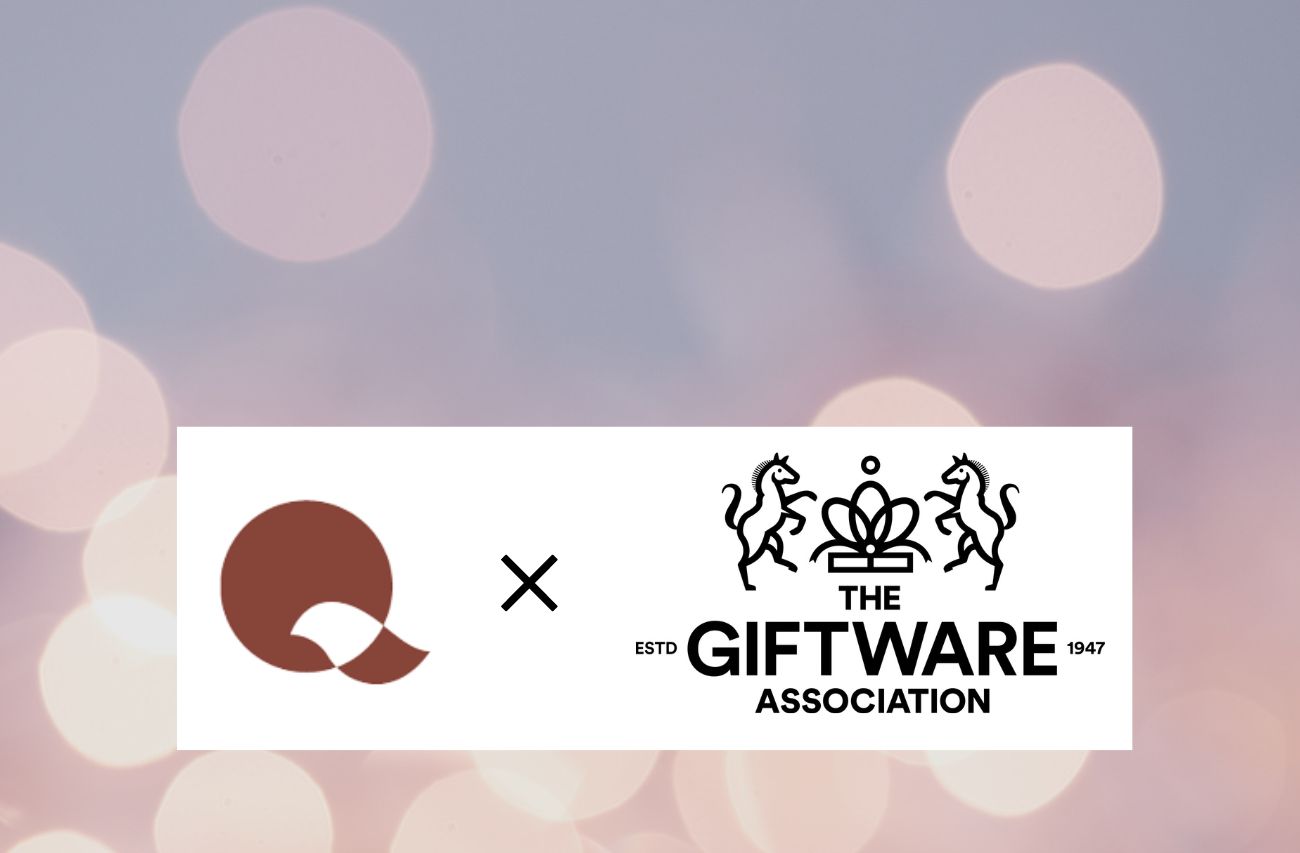 Qalara partners with Giftware Association, UK
Q
alara is beyond thrilled to announce its brand-new partnership with a UK-based gifts and home trade group, The Giftware Association, a well-known name in the UK gifts industry. This not-for-profit membership-based group set up in 1947, is the best of its kind to help businesses connect and network. Over the years, it has built relationships with remarkable retail and export ventures from around the world through fairs, trade shows, award shows and meet-ups, podcasts, community-learning, seminars, and even educational webinars.
Qalara's association with GA was born out of discussions where we identified a strong connection between the changes and advancements in the industry today and the need for innovative solutions to meet these new demands. The rise of e-commerce, the demand for sustainable and ethically sourced products, primarily driven by the Gen Z consumer, the need to diversify and friendshore sourcing, foster end-to-end supply chain accountability and transparency, are just a few of the challenges that the industry faces. Qalara attempts to systematically address each of these needs through its unique model of consolidation, low minimums, a wide and diverse catalogue, flexible fulfilment solutions, including dropship, and innovation in sustainable materials.
Aditi Pany, CEO of Qalara and an alumnus of Stanford Graduate School of Business says,
Aditi has a successful track record, having previously established and led a fashion e-commerce business worth $500 million. Aditi is particularly enthusiastic about collaborating and connecting with other entrepreneurs to kindle stronger relationships with British companies, especially in anticipation of the UK-India Free Trade Agreement in 2023.
The CEO of The Giftware Association, Sarah Ward, asserts,
Qalara is also proud to support the UK home and gift industry by sponsoring The Gift Awards (to be held on May 11) – a prestigious ceremony that brings together industry professionals, manufacturers, and retailers to showcase the latest trends, products, and innovations. Numerous attendees and their outstanding designs will be felicitated at the prestigious ceremony. The award categories range from 'Best In-Store Display' and 'Best Gift under £15' to 'Best Newcomer Gift Retailer' and 'Best Ethical Gift Product Range.' Latest trends and newest product collections will be displayed and duly honored. The much-anticipated event aligns with Qalara's vision to identify, endorse, and reward product innovation and ingenious designs. 
Stay tuned as we make our way to the Gift Awards 2023 along with like-minded industry professionals, manufacturers, and retailers!