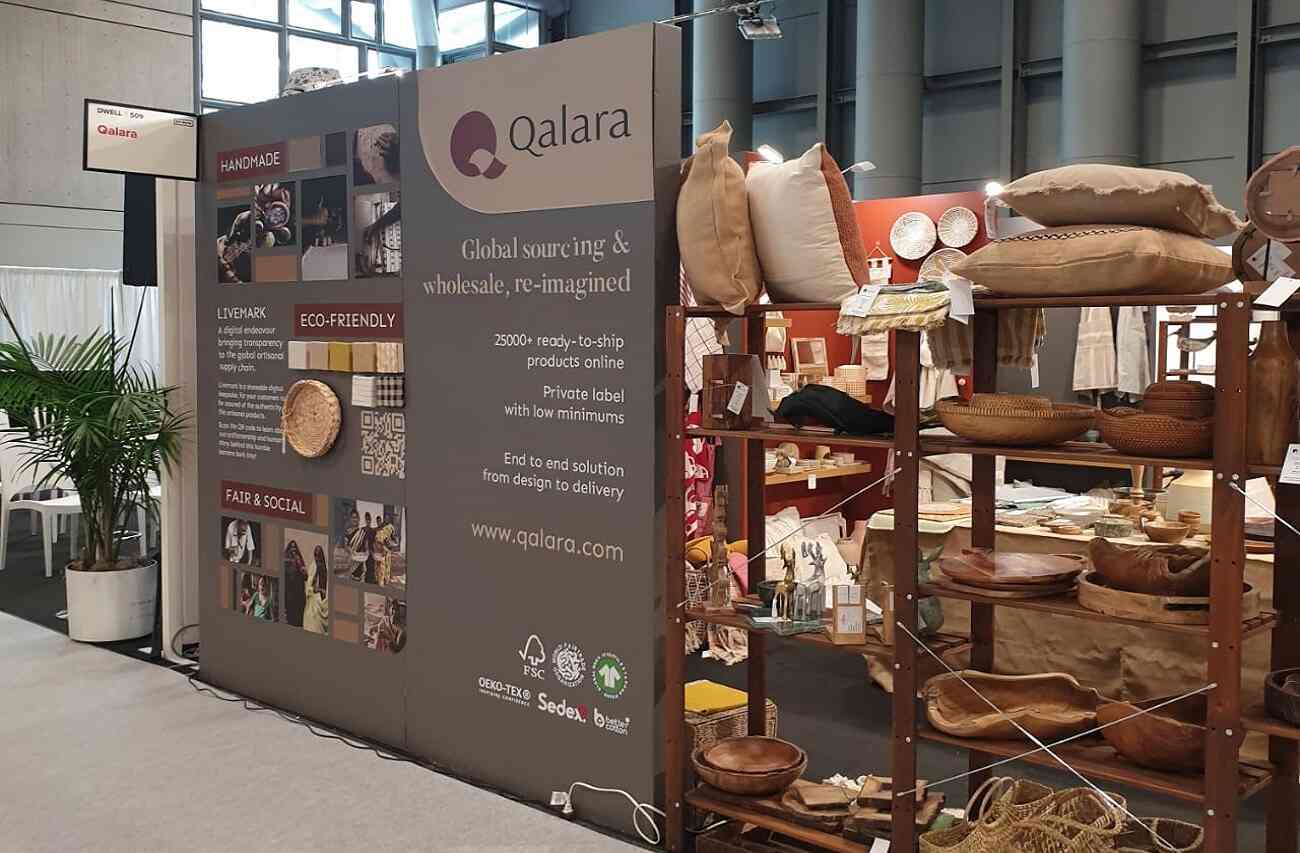 Qalara shines at NY NOW trade fair 2022
The NY NOW Summer Market 2022 brought together many brands, wholesalers and retailers, taking the idea of business convention to the next level! This time around, we joined in on the fun! After

announcing plans

to exhibit 

Qalara's

well-curated range of artisanal products, we successfully debuted at the NY NOW Summer expo held at the Javits Center, NYC, from 14th to 17th August 2022!
Equipped with a spectacular collection of wholesome and responsibly produced offerings, our booth indeed set many heads turning. And why wouldn't it? The best of the best artefacts made by the handicraft maestros of South Asia and South East Asia were on full display, foregrounding the aesthetic dynamism and diversity of the Asian continent!
From rugs to beer mugs and lamps to artisanal bags, the offerings gracing the shelves wore vivid marks of authentic craftsmanship, a trait that is vital to our business vision!
Beautifully rustic and lovingly homespun, our promise of producing handmade, eco-friendly and fair-trade offerings could be seen personified through a collection made using materials such as cotton, jute, wood, clay, and marble. As is known, these real, natural and no-fuss materials are extremely earth friendly and sustainable. Furthermore, the collection on show serenaded age-old regional art techniques and ethnic crafts by mounting the local and small-scale produced offerings onto a global platform.
By means of this, we took a step forward into our mission to redefine global wholesale, consumption and sourcing habits, supporting the artists and their art.
Since pictures speak a thousand words, here are some more snaps of
Qalara's

booth at the tradeshow, all decked up in artisanal glory!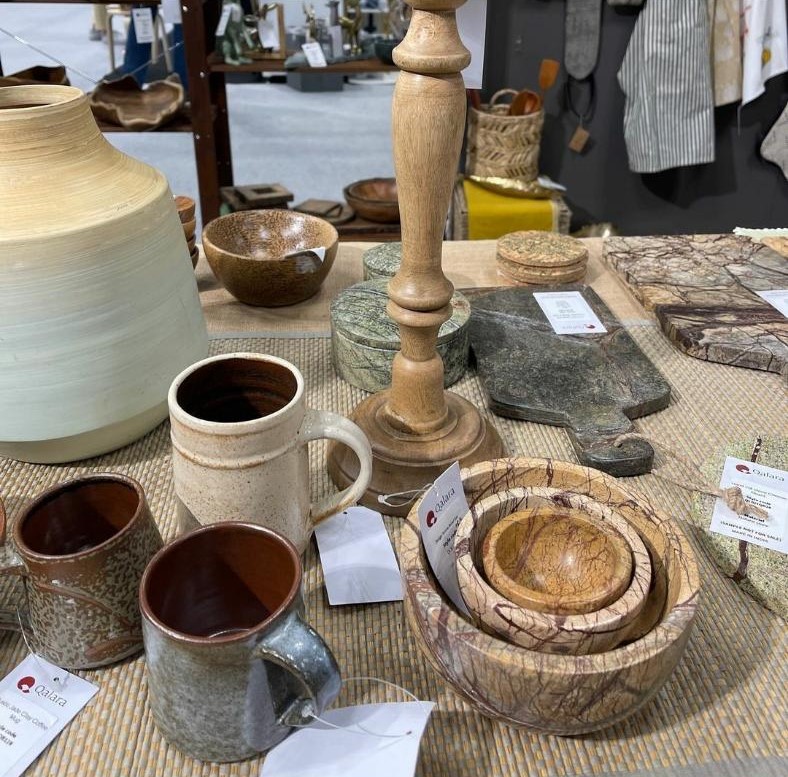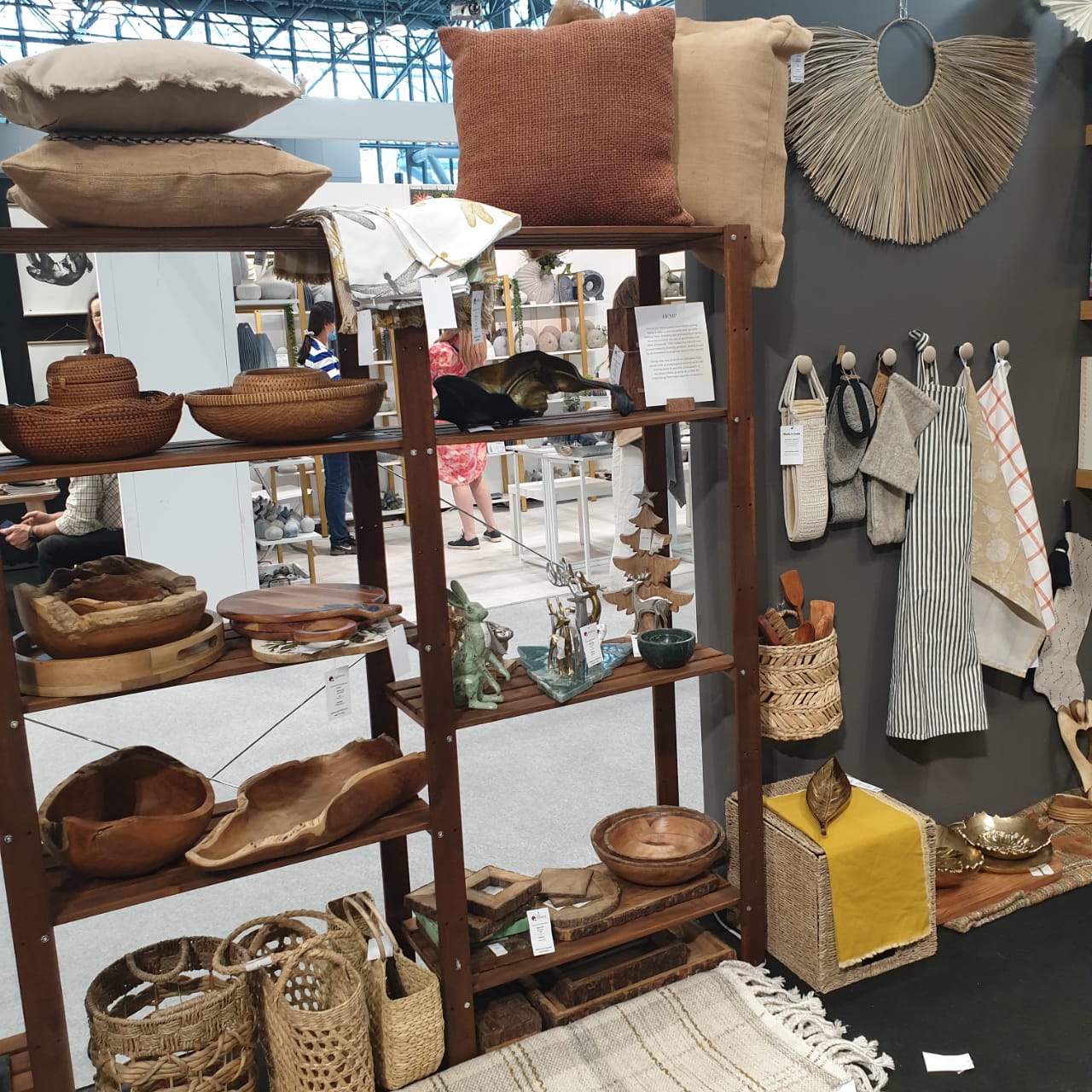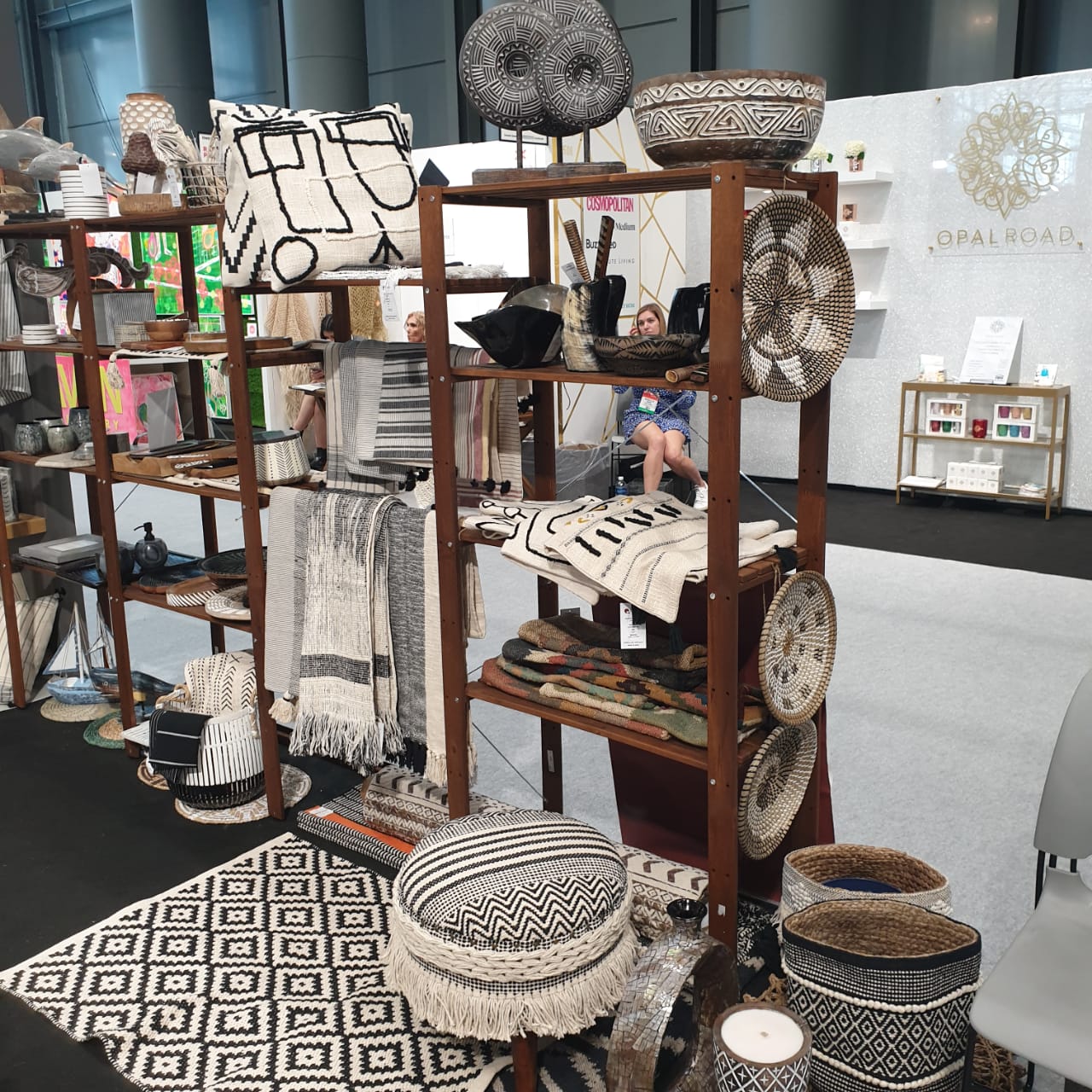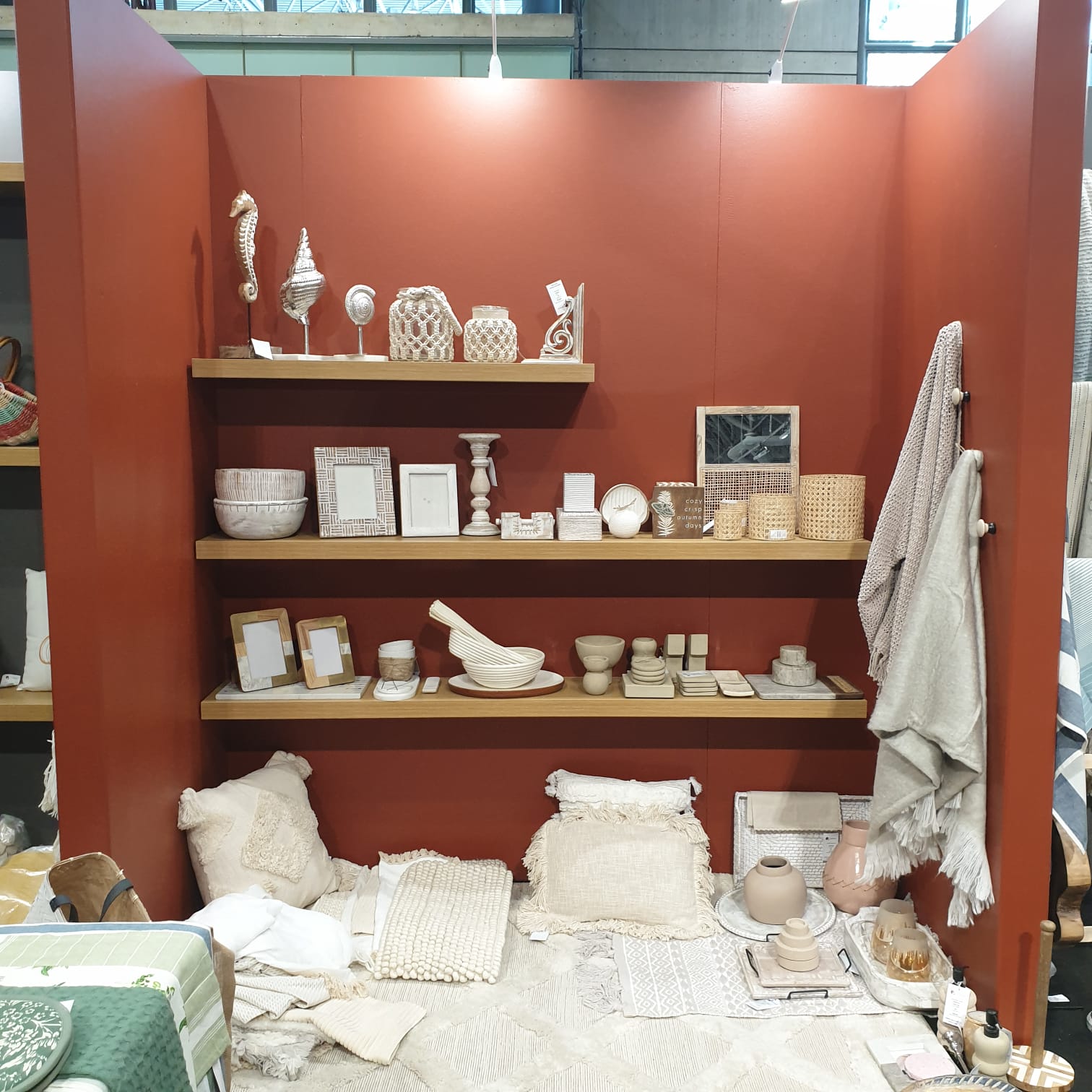 With a smooth run at the trade fair, we are so grateful to have been able to display select offerings across various categories on such a massive platform and subsequently promote artisanal craft forms. This opportunity enabled local to truly go global! This is an achievement as well as a pivotal moment for the company and the numerous artisans in our roster whose dedication and passion deserve endless appreciation.