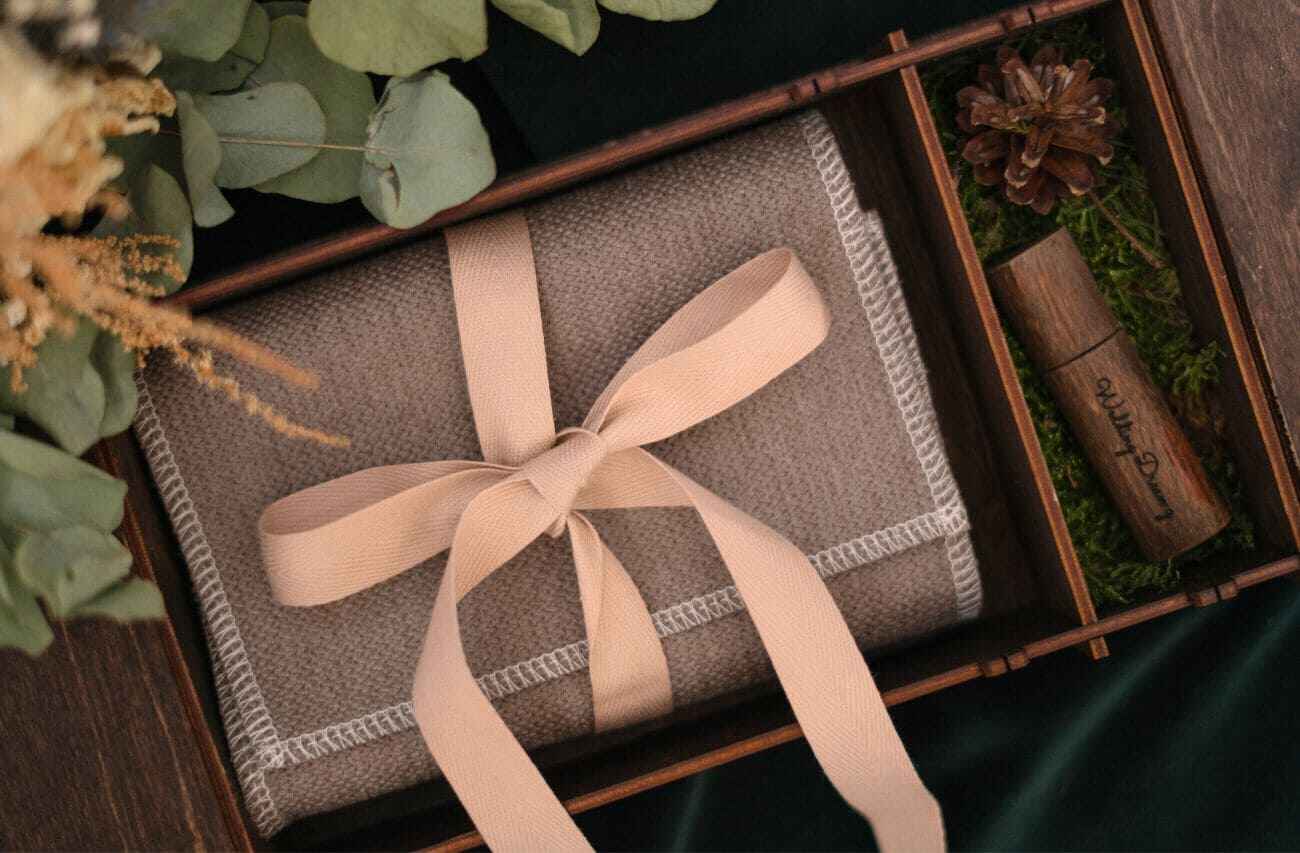 Top modern trends in corporate gifting
C
orporate gifting is a tangible expression of gratitude that resonates with the hearts and minds of the recipients. In the current fast-paced and interconnected world of businesses, cultivating strong relationships is the key to success. It is widely recognized that corporate gifting is a successful strategy to build and nurture formal partnerships with stakeholders. It enhances brand perception, fosters positive relationships, and increases client satisfaction. Whether to appreciate employees' contributions or to build partnerships with other businesses, corporate gifting can certainly make a long-lasting impression.
According to a study by Glassdoor, 81% of employees feel motivated to work harder when they are recognized for their contributions. There are a host of studies that also indicate that gifts and recognition help boost morale, job satisfaction, productivity, loyalty, thereby lowering attrition. A study by Warwick University found that happy employees are up to 12% more productive, indicating a positive correlation between job satisfaction and performance.
As the gifting industry churns out new inspirations every day, the trends of gifting also shapeshift. By carefully selecting meaningful and personalized gifts, companies can leave an everlasting impact on recipients. Qalara lists out a few prominent trends in corporate gifting that are making a stir globally:
1. Personalization and customization
Personalization and customization have emerged as vital aspects of corporate gifting as they show thoughtfulness and effort of the sender. The right gifts can leave a poignant effect and establish loyalty amongst clients, partners, and employees.
Gift suggestions: These gifts can include monogrammed stationery, custom t-shirt/s, engraved photo frames, printed cushions, engraved or embossed bottles, cups, mugs etc. A little personal touch sets the gift apart, making it more memorable. Qalara specializes in custom products and packaging. Feel free to drop us a line with your requirements.
2. Sustainable and eco-friendly gifts
With increasing global awareness of environmental issues, companies are incorporating eco-friendly concepts into their gift-giving approaches. By choosing recycled or biodegradable materials, businesses can demonstrate their commitment to corporate social responsibility and regard for the planet. This not only fosters a positive brand image but also contributes to reducing the company's carbon footprint.
Gift suggestions: Sustainable bamboo or plant fiber stationery, coasters or planters, ceramic or stoneware mugs, copper bottles, organic cotton totes, upcycled laptop bags. cushions, recycled metal table decor & more.
The best gift is the one which is memorable, and memories are made with experiences. Unlike traditional gifts, that may lose their novelty over time, experiential and wellness gifts offer lasting benefits. Incorporating wellness into corporate gifting showcases a company's commitment to employee-health and well-being. Offering subscriptions to meditation apps, concert tickets, virtual fitness classes, or spa vouchers provides employees with the opportunity to relax and rejuvenate. Many global retailers have been endorsing wellness. H&M's corporate gifts include a comprehensive wellness program that includes yoga and meditation sessions, health check-ups, and access to counseling services.
In a digitally driven world, technology has become an integral part of everyone's lives, and corporate gifting is no exception. Tech-enabled gifts are a great way for businesses to demonstrate their innovative mindset and cater to the needs of tech-savvy employees. Branded smart devices, such as wireless earphones or smartwatches, not only enhance productivity but also serve as powerful promotional tools. These gifts often provide employees with tools or devices that can enhance their productivity and efficiency at the workplace, and sometimes even promote fitness as a way of life. For instance, a high-quality wireless headset can enable hands-free multitasking, a portable charger or power bank ensures uninterrupted connectivity and productivity while a smartwatch can promote a healthier lifestyle, especially for employees who have sedentary desk jobs.
Known for its innovative workplace culture, Google has been known to provide its employees with various tech gifts such as smartphones, tablets, and smartwatches. It also often introduces new and cutting-edge devices to enhance productivity and promote a tech-savvy work environment. With a focus on technological innovation, Amazon often gifts its employees the latest gadgets, such as Amazon Echo smart speakers, Fire tablets, and Kindle e-readers. These tech gifts not only promote employee engagement but also showcase Amazon's own products.
Offering food has long been associated with bonding and creating a sense of community. By offering a thoughtfully curated food hamper, companies can convey a sense of warmth and appreciation. Goodie bags and gift hampers aptly symbolize the value of professional relationships. Sharing a meal or enjoying gourmet treats together can facilitate networking opportunities, team building, and cement the bonds between employees and clients. Food hamper gifts offer a wide range of options and can be personalized to suit individual preferences and dietary restrictions. These options can include artisanal chocolates, gourmet cheese or assorted popcorn, organic teas and more! This versatility allows companies to tailor their gifts to each recipient, and demonstrate a deep understanding and consideration of their individuality.
Gift suggestions: Chocolates, healthy snacks, coffee, tea
6. Socially conscious gifts
Many companies are choosing to align their corporate gifting strategies with social causes and philanthropy. This includes supporting fair trade products or partnering with organizations that empower underprivileged communities.
7. Experiences and travel
Some companies are shifting towards gifting experiences rather than physical items. This may include travel vouchers, tickets to concerts or sporting events, or team-building activities to create memorable experiences for employees. Microsoft often rewards its employees with paid holidays, especially during holiday season.
Corporate gifting has evolved into a powerful tool for enhancing employee engagement and strengthening relationships in today's competitive business environment. Adapting to modern gifting trends such as personalization, sustainability, technology, and wellness not only showcases a company's thoughtfulness, but also contributes to a positive brand image. 
Qalara's catalog has an impressive range of gift-worthy offerings that tick most of the boxes! From artisanal stationery offerings to handy essentials, connect with

Qalara

to forge stronger relations with your employees/clients and promote goodwill in your business ecosystem.
~ Written by Yashvi Singh