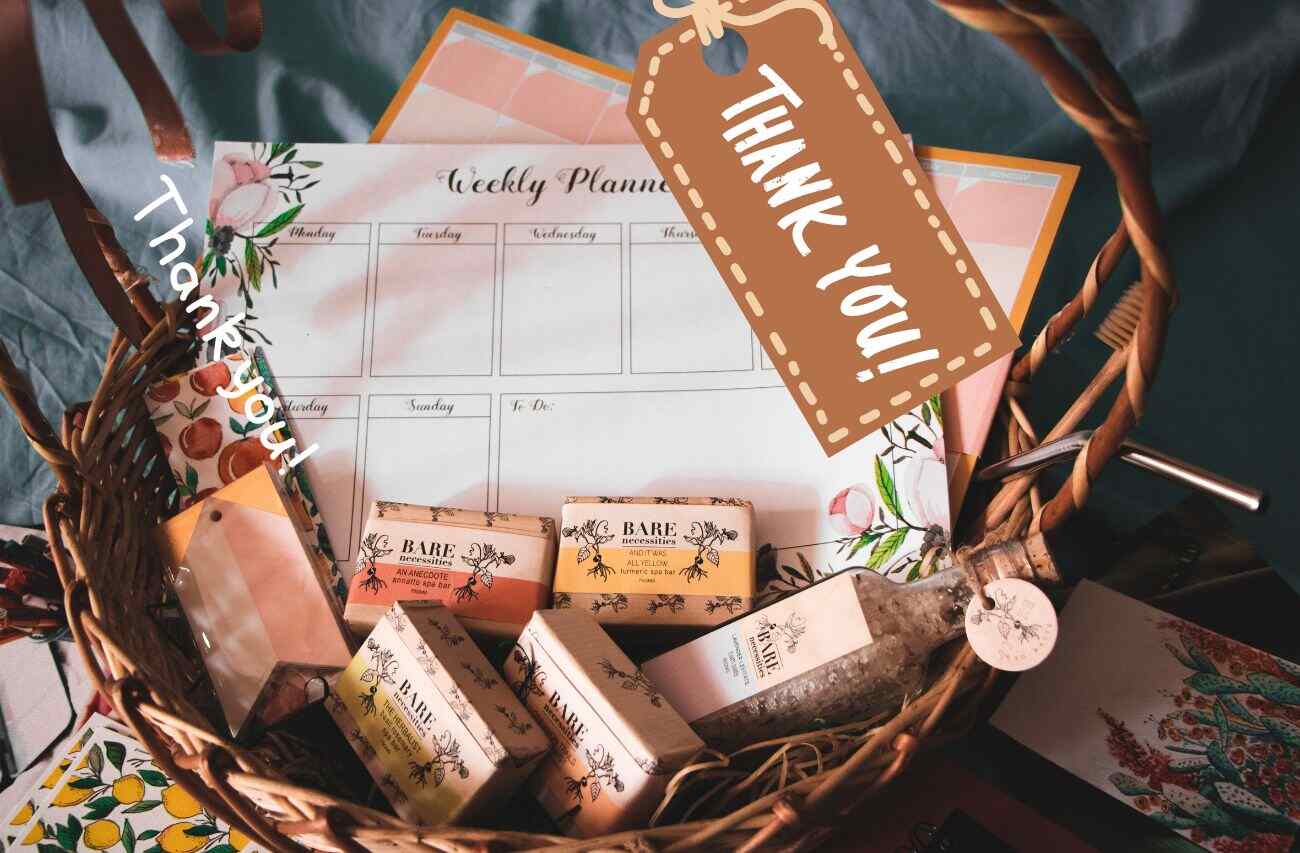 T
he practice of corporate gifting is as old as the concept of corporations itself. However, during the 20th century, as companies started competing in the global markets, corporate gifting gained prominence. Companies now recognize the importance of maintaining professional relationships with business partners, clients, and employees.
While corporate gifting has undergone changes, its essence remains steadfast: strengthening business ties and building positive relationships within the community. The practices and customs of corporate gifting can vary immensely across cultures and industries. Yet, amidst this diversity, there is one fact that stands out – recipients always appreciate a personalized touch, which can greatly enhance the impact of the gift.
Let us see why personalizations in corporate gifting are proving to have a considerable impact and explore how to master the art of crafting personalized gifts that leave a lasting impression. We, at Qalara, welcome you to our comprehensive handbook on how to personalize corporate gifts.
• How personalization makes a difference
Corporate gifts are commonly limited to pens, t-shirts and coffee mugs with brand logos on them. But, to be honest, most of the time these are not even used. The fate of such gifts takes them to the store room where they will eventually get covered with dust. Giftpack says it happens because there is no value and little usefulness in those run-of-the-mill gifts from businesses.
With personalization tactics, gone are the days of resorting to generic presents that fail to resonate with the receivers. In today's corporate gifting, tailoring gifts to fit individual tastes has become an art; one that can set you and your business apart from your competitors! Smart organizations are adopting the power of personalization to craft unique and special gifts that not only strengthen brand recognition but also bring a sense of thoughtfulness and appreciation.
Join us as we delve into the world of customized corporate gifting, where we will discuss the many benefits and effective strategies that will take your corporate gifting game to a whole new level!
• Benefits of personalization
Personalization is among all major corporate gifting trends of 2023 and it will be in trend for a long long time now! It is not just a mere trend that will come and fade away. It is here to stay! Corporate gifting is not what it used to be a decade ago. It is now a competition in itself. You are mistaken if you think your clients and your potential clients are only receiving gifts from you. So, among 10 gifts that an individual receives, the one that will catch their attention is the one that has a touch of personalization or customization! This is what sets personalized corporate gifts apart.
In addition to differentiating you from your competitors, here are a few more benefits of personalizing corporate gifts:
1. Enhanced brand loyalty: Thoughtful gifts make an individual feel respected, promoting loyalty and repeat business
2. Increased customer/employee satisfaction: Tailoring gifts to individual preferences exhibits a deep understanding of their needs, leading to higher satisfaction levels
3. Positive word-of-mouth: Customized gifts leave a lasting impression and pleased recipients are more likely to share their positive experiences, leading to increased word-of-mouth referrals and brand awareness
4. Employee motivation and engagement: Personalized gifts show gratitude and appreciation for employees' efforts, boosting morale and enhancing overall performance and engagement
5. Increased customer and employee retention: Improved employee retention (41% substantial benefit) is one of the key findings highlighted in a recent survey. It also contributes to customer retention as recipients are more inclined to stay faithful to a company that genuinely cares about their needs
6. ROI (Return on Investment): While personalized corporate gifts may require additional investment, the significant benefits in terms of client, customer, and employee satisfaction, loyalty, and brand reputation often lead to a favorable return on investment
We believe this list must have convinced you to go the extra mile and personalize the gifts you want to surprise your employees/clients with. Now, let us take a closer look at how to do so successfully.
• How to personalize gifts effectively: a step-by-step guide
There are a few important steps involved in personalizing corporate gifts:
Collecting recipients' information: Gather relevant information about the clients or employees, like their names, preferences, interests, and any other specific details that can help personalize the gift to their preferences and likings
2. Categorizing recipients: Segment the recipients based on their association with your organization and their preferences. This step will help in picking suitable presents for diverse groups.
The second step of categorizing recipients plays a crucial role. Let us assume you are selecting gifts for your employees, you can put them in the following categories: Newcomers, Remote workers, Travelers, Eco-advocates
3. Selecting personalization options: This is when you need to select the kind of personalization you want. Some classic options include adding the individual's initials, name, or a personalized message. Businesses also opt for customizing gifts based on the recipient's hobbies or interests
4. Selecting suitable gifts: This step is correlated with step two and step three. Select gifts for each category of recipients separately based on their interests. Please make sure you select gifts that can be easily customized, keeping your budget in mind. Scroll further for a detailed example!
5. Considering branding: Adding your brand's logo is a crucial and the most tricky step. The key to success here is maintaining a balance so that personalization stays the primary focus
6. Choosing packaging wisely: A personalized note can go a long way here!
7. Following-up and showing gratitude: This goes without saying, express gratitude and ensure they are pleased with the gesture
8. Gathering feedback: Encourage them to provide feedback. This information can come in handy for future initiatives. Feedback can be taken anonymously so receivers do not shy away from expressing their true feelings towards the gifts.
Now, let us explore the best practices in selecting suitable gifts for each of these categories. This is just an example, the possibilities are endless!
If anything, we want the new employees to feel welcomed, respected, valued, and supported in their new journey and make them feel it is worth their time! Employers should aim to create a positive onboarding experience and build a sense of belonging! 
Onboarding gifts or kits are one of the most chosen option for newcomers. Here are a few suggestions:
• Personalized desk nameplates - the best way to foster a sense of belonging!
• Personalized desk essentials - help new employees quickly adapt to their new work environment!
Remote workers can sometimes feel out of place. Working from a different location can lead to feelings of isolation and lack of connection with colleagues. Here are some options that can make them feel more connected to the company.
• Personalized notebooks with company branding - act as a visual representation of the company and can make them feel like a part of the team, even if they are physically distant
• Inspiring personalized wall art - can help remote employees maintain a positive mindset
There is a growing trend of corporate employees becoming more environmentally conscious and advocating for eco-friendly practices in the workplace. And in today's world where brands are offering more green options than ever before, the options are endless! Here are a few examples:
• Personalized metal bottles - a great sustainable alternative to plastic bottles!
• Personalized accessories crafted with cork - one of the most eco-friendly materials
• Personalized planters - bring a touch of nature, freshness, and visual appeal to the workspace, promoting a calming and positive atmosphere
Follow these steps to create thoughtful and well-executed customized corporate gifts that leave a long-lasting impression on your business partners, clients, customers, and employees.
In conclusion, personalization has taken center stage when it comes to corporate gifting in today's competitive market. Recipients value thought being put into the gifts. The benefits of personalization are diverse, and by effectively doing so, companies and businesses can leave a lasting impression and set themselves apart in a crowded market.
As the corporate gifting industry continues to grow, let us embrace personalization and build positive and meaningful connections!
~ Written by Utkarsha Rai