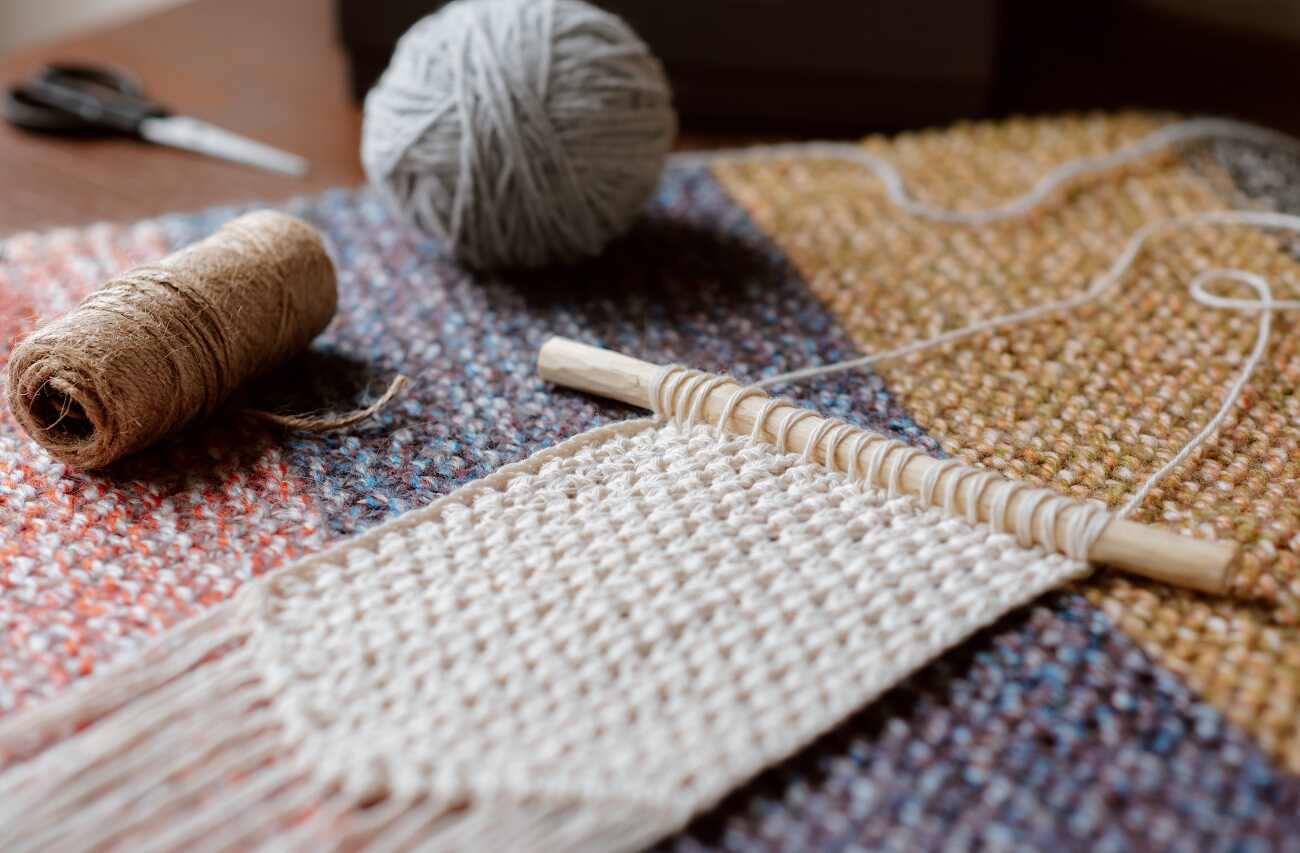 The macrame miracle: A timeless craft
H
ow, Macrame, a simple DIY knotting craft became a hot global trend is a story of wonder! Nobody expected that simple woolen yarns could turn into something so artistic and highly durable, just by the way of knots and humble loops! But centuries later, here we are, running to lifestyle stores for beautiful macrame decor to doll up living spaces!
Macrame balances utility and aesthetics without any fuss and effortlessly fits within categories such as furnishings, furniture, decor, novelty giftings, and many others. How it came to become such a universal phenomenon throughout history is an interesting read. As cultures passed on macrame from one to another, everyone lent it diverse characteristics, making it global today!
Qalara

takes you on a journey through the origins of macrame to understand how it continues to be relevant even today!
1. Middle Eastern origins
Macrame was first mentioned in carvings of the Mesopotamian civilizations, Babylonia and Assyria. As the literature passed on, it organically found its way into the Arabian weaving culture in the 13th century. Weavers used macrame knots to tie up loose ends in towels, napkins, and curtains. These hand-knotted and looped fringe design borders defined the aesthetic of the craft. Durable, handmade, and artistic!
Fringed borders are a style that lived on as a part of ethnic Arabian fashion!
2. Macrame & the Renaissance Europe
Silken macrame offerings soon spread across Asia too!
3. The Victorian era peak
In the late 17th century, macrame reached Victorian England with the queen herself taking a special interest in hand knotting. She even took classes, teaching it to her ladies-in-waiting. It hence spread across elite circles where conventional housewives took great interest in it as a craft hobby. Victorian homes started to have macrame art in bedspreads, curtains, tablecloths, and fashion accessories. Macrame made decor personal and brought out the artist in the weaver during the Victorian era.
4. No one knots like the sailors! The 19th Century
The sailors always had a connection with macrame. It was an easy craft to pick up because of their knotting skill and could also be done when they were far away at sea. Sailors even played a good role in spreading the craft across countries. But the 19th century saw British and American sailors making bigger decoratives and accessories using macrame. These included hammocks, belts, bell fringes, and bracelets. They started selling these offerings every time they hit newer lands, thereby creating a market for macrame, especially in China and the new world countries.
Sailors helped macrame go truly global!
5. Contemporary revival: The hippie trend in the 1970s
The hippie trend brought bohemian ideas to the front lines. Styles that break conventional stereotypes, push fluidity, and invoke minimalism became a part of this. Macrame fell right in the center of it. Stylists and decorators even realized the potential of macrame, that it can be used to craft a complete lifestyle. So its application increased from simple accessories and covers to hanging decoratives, garment fashion, and full-fledged home linen!
The 1970s saw the revival of the macrame trend in a big way!
What drives the macrame trend today is a combination of everything the craft stood for over the ages. It is bohemian, yet elitist. It is artistic, yet durable. It is extremely low maintenance and handmade but these factors never affect its aesthetic appeal. Carrying so much culture and character, today, the art of macrame means different things among various communities.
~ Written by Dhanush Dandu