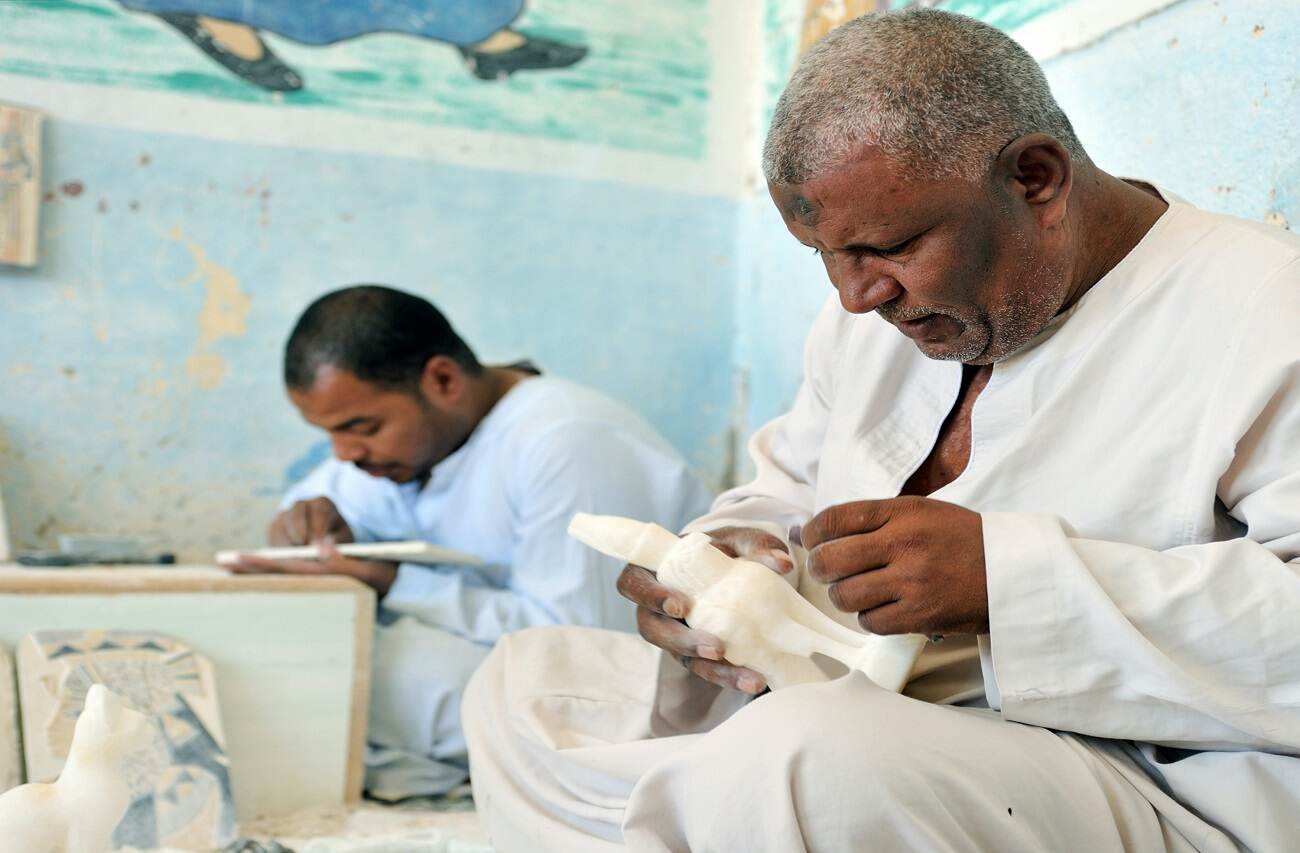 E
very handmade product is stamped with exclusivity, character and a great deal of artisanal love. It's no wonder then that it also comes with a higher price tag, one that may have some of your customers frowning. So, the next time you see that look on their faces, remember to remind them that they are paying for the technique, legacy, generations of skill and expertise and a lot more.
Handcrafted techniques require a high degree of skill and prowess. It can take artisans anywhere between a couple of hours to several days to complete just one product. For example, the Ajrak method of hand block printing has 14-16 different stages of dyeing and printing! One single offering takes up to 14 to 21 days to attain its final shape. Similarly, it takes anything between a few days to several months to create one Bhadohi carpet or a single piece of an original Pashmina shawl! Bagh printing is another intricate process involving multiple stages of dyeing, printing, drying, and washing which can take up to 18 to 21 days.
Time equals money. This familiar idiom can't be more true when it comes to genuine and authentic handmade creations that are forged with utmost love and care!
Customization adds to cost
Do highlight to your customers that another perk to buying handmade items is that they get to decide what they want their finished product to look like. At times they may also get to decide their preferences when it comes to the materials used, the choice of color or pattern. Who doesn't like a little touch of personal flavor here and there?
High quality adds to cost
What emerges as extremely crucial to quality-assuredness is diligent craftsmanship. While handmade goods cannot match the factory output numbers, they can undoubtedly surpass even the most stringent quality control checks and uphold thorough factory quality standards.
Help your customers understand that while it might sound tempting to shake hands on a cheap deal, it actually means they may be compromising on quality and exclusivity. Spending less on a product typically means they're getting less in terms of product integrity, quality, and durability. Moreover, when it comes to variety, handmade offerings today stand at par with manufactured goods and have a knack to pull of any theme including festive, luxurious, decadent, flamboyant, subtle, ornate, stylish, among the rest.
Doesn't it feel special to own something that has an aura of exclusivity attached to it? Be it a classic vase or a statement wall décor piece. Possessing a distinctive piece of art naturally raises its value. And that is exactly what handmade offerings promise. The goodness of human touch. No speedily made machine manufactured product will display the same meticulous attention to detail. One of the most prevalent factors that impacts the cost of an artisanal product is its uniqueness. Since most of them are either handmade or fashioned using traditional craft forms one at a time, the finished products resultantly get instilled with an air of authenticity that is hard to replicate with machines.
Raw materials add to cost
Over production in factories leads to a surge in demand for raw materials. This increases the potential of sourcing the goods unethically. But artisans who operate in pockets to preserve archaic art forms are wary and sincere about where their raw materials are coming from. Not enough stress can be put on the various measures taken by handicrafts artists to ensure that they deliver wholesome products to the customers. The wastage of material is also much lesser as compared to machine-made items. 
Special attention is paid to ascertain that the materials acquired are fair trade, higher-grade and superior in quality. Due to this, unsurprisingly, most of the handmade articles stand the test of time and emerge as the best sustainable, organic, durable, and eco-friendly alternatives to modern-day machine-made goods. Using the best quality raw materials to make artisanal handmade goods naturally adds to the cost of the production process. But it is a small price to pay in order to directly support the cause of ethical buying and product integrity. More and more artisanal cohorts these days are also relying on eco-conscious, earth friendly, organic, and sustainable raw materials to further the cause of eco-conservation. With such eco-friendly measures being taken, it probably becomes easier to compute why the cost wholly justifies the artisanal purchase.
Artisanal expertise adds to cost
Art is a way for artisans to establish a close affinity with their craft. Thus artisanal products are more than merely things. They're emblematic of a legacy. A legacy that has been passed down generations and does not want to call it quits yet. Artisanal handmade products keep age old craft forms alive and conserve the cultural and traditional heritage of the country. Years and years of skill and expertise is packed and parcelled into a product when it is handmade by local craftsmen. Bring this point to the fore when your customers are riddled by the prices of custom handmade products. Do not forget to mention that by purchasing the product, your customers will be empowering the artisan community financially and helping them attain the due reward for their exquisite skills.
In addition, small scale local and independent businesses who dabble in artisanal trade return a higher percentage of their revenue to their communities and workers. This means when your customers buy handcrafted products, they are not just supporting the art, but also the tradition of skilled work and the artisans themselves!
Take a look at these beautiful offerings in the making, by artisans from the town of Narsapur!
(Video courtesy: Qalara sellers)
Now that you can educate your customers on why handmade artisanal products demand a little more money than usual, do dawdle across Qalara's inventory and stock up on some stunning handmade offerings!