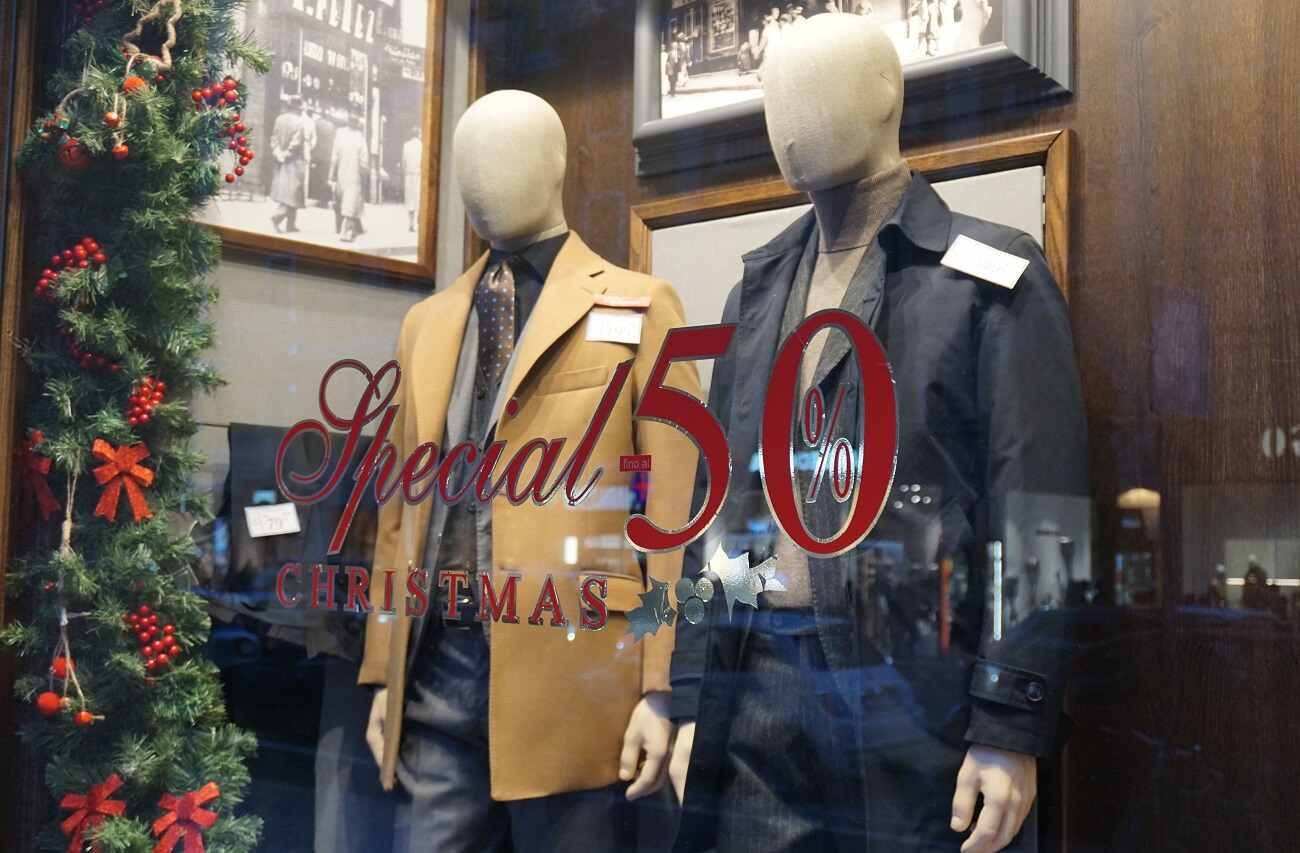 2022 holiday visual merchandizing trends
T
he holiday season is around and consumers are already on the run finding the perfect products for loved ones and friends. While this season is pretty much the same as all the yesteryears, there is a little something that has changed.
What's it about the Visual Merchandizing trends this year?
This time an extra pinch of emotions has been added to everyone's purchase list. It is safe to conclude that this is due to the uncertainties presented by the pandemic. This can prove to be a great opportunity for retail stores/brands that can effectively display expressions and emotions through their products, branding, creatives and more. With the holiday season setting in and the spirit of Christmas enveloping us, it is a fine time to tune in to the ongoing merchandizing trends and forecasts.
Exceeding last year's (2021) record, holiday retail prices are expected to reach a new high of $960 million this year (2022) according to National Retail Federation. However, expenditure on an individual level in America is expected to be somewhat the same as last year. It's predicted to be $1455 while it was $1463 per person, as per Cnbc.com.
• How does visual merchandizing help?
Storefronts and store decor are among the first expositions to a shop that a passer-by, or say a potential customer, sees and experiences. Hence, visual merchandizing (VM) is significantly responsible for drawing any sort of attention that would ultimately intrigue a customer and make him/her want to walk in. It's all about providing a unique visual experience to customers.
• How can visual merchandizing be enhanced?
According to wooqer.com, visual merchandizing can be made appealing in the following ways:
Now that the monumental significance of VM has been explored from all fronts – physical and digital – read on to garner inspiration from the kinds of storefronts, displays, layouts, and set-ups that various brands and retailers are banking on to drive sales and have a prosperous shopping season!
Cue the holiday-themed visual shots!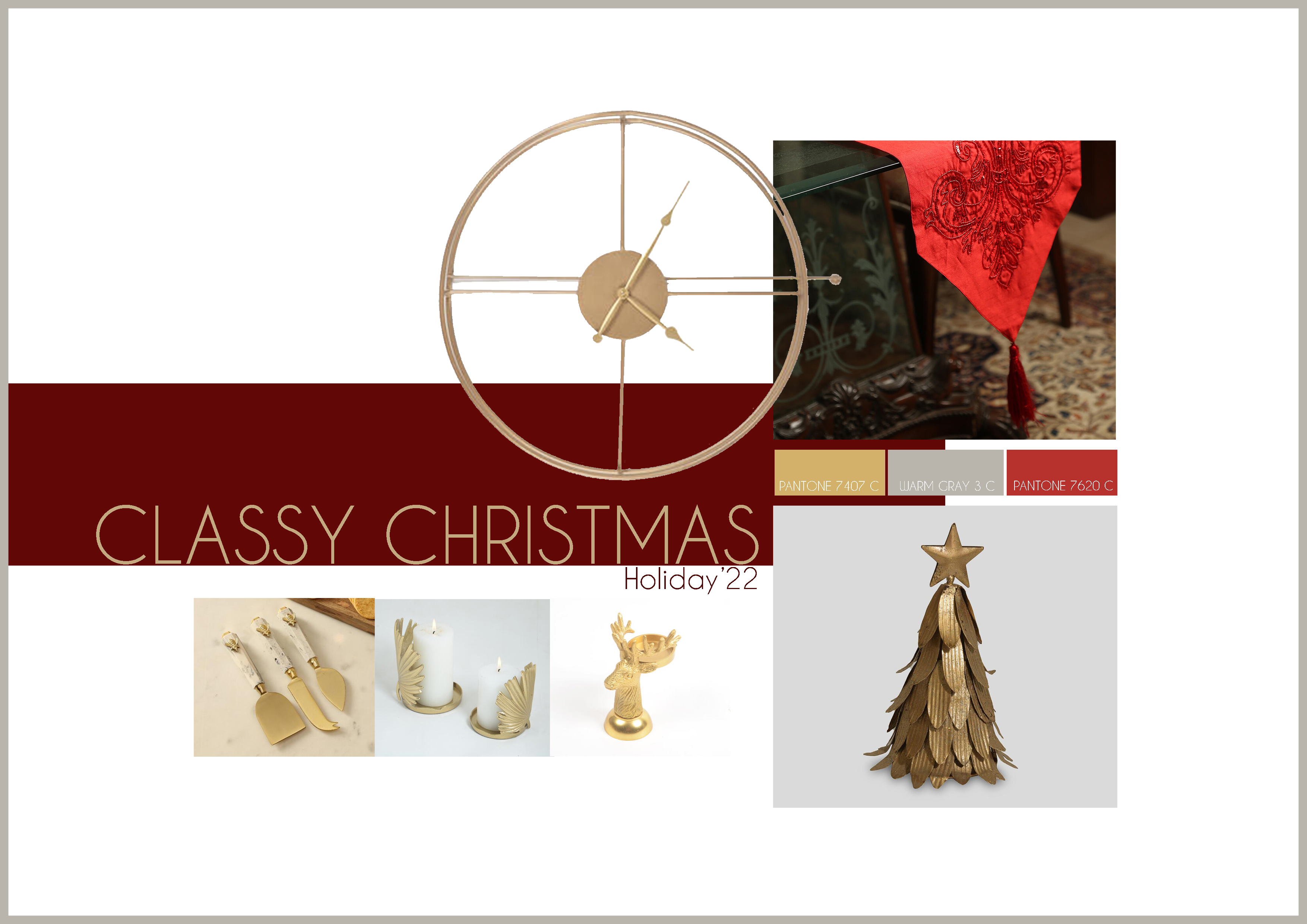 Keywords & Elements: Sharp, Minimal, Classy, Elegant, Luxurious
Colors: Golds, Reds, Silvers, Whites, minimal amounts of Greens
VM windows from this Christmas season by Dior x Harrods based on the 'Classy Christmas' theme:
Here are some products related to this theme that you can conveniently purchase from Qalara.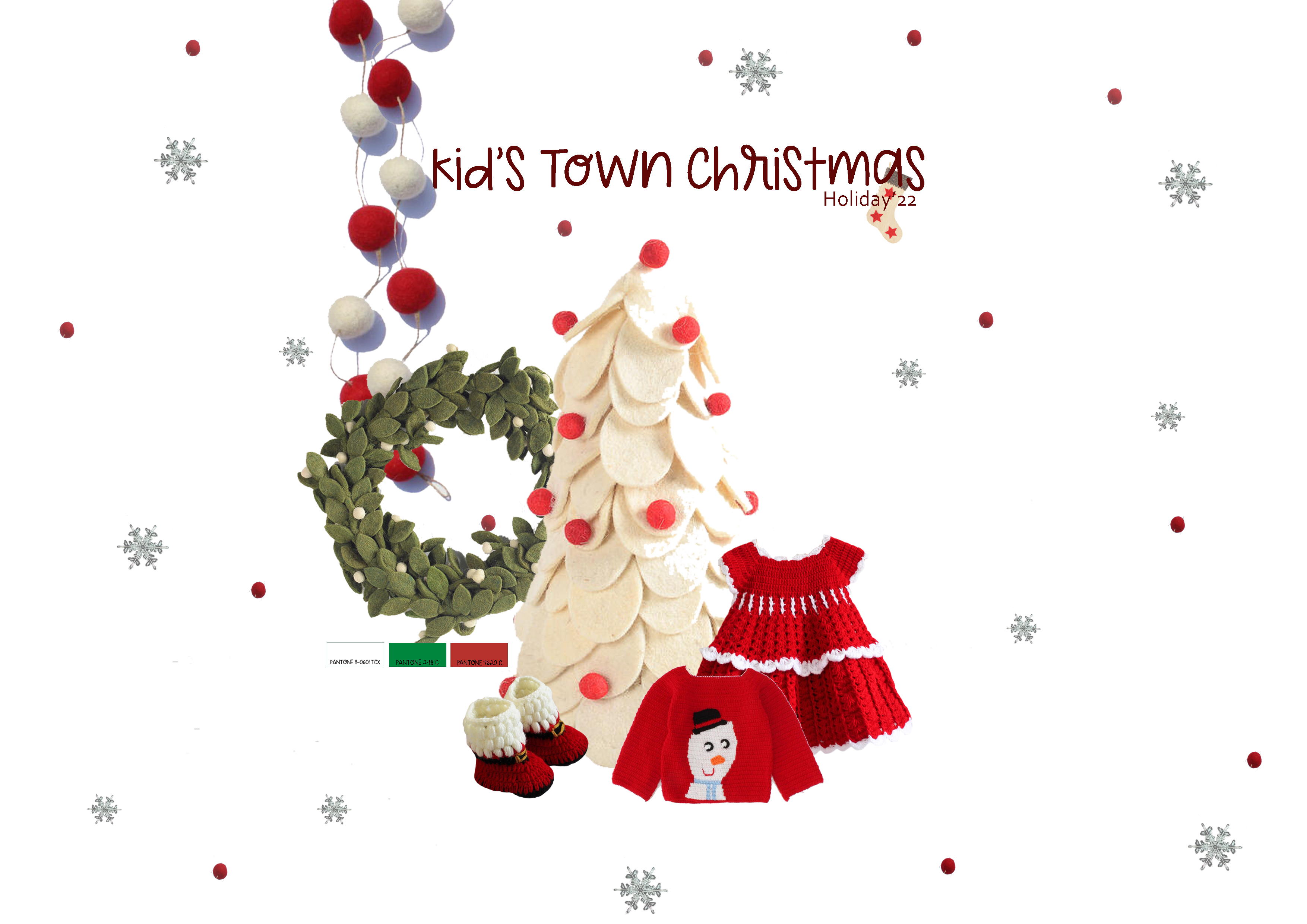 Keywords & Elements: Fun, Cheerful, Flowy, Joyful
Colors: Reds, Greens, Whites
VM windows from this Christmas season by Louis Vuitton based on the 'Kid's Town Christmas' theme:
Here are some products related to this theme that you can conveniently purchase from Qalara.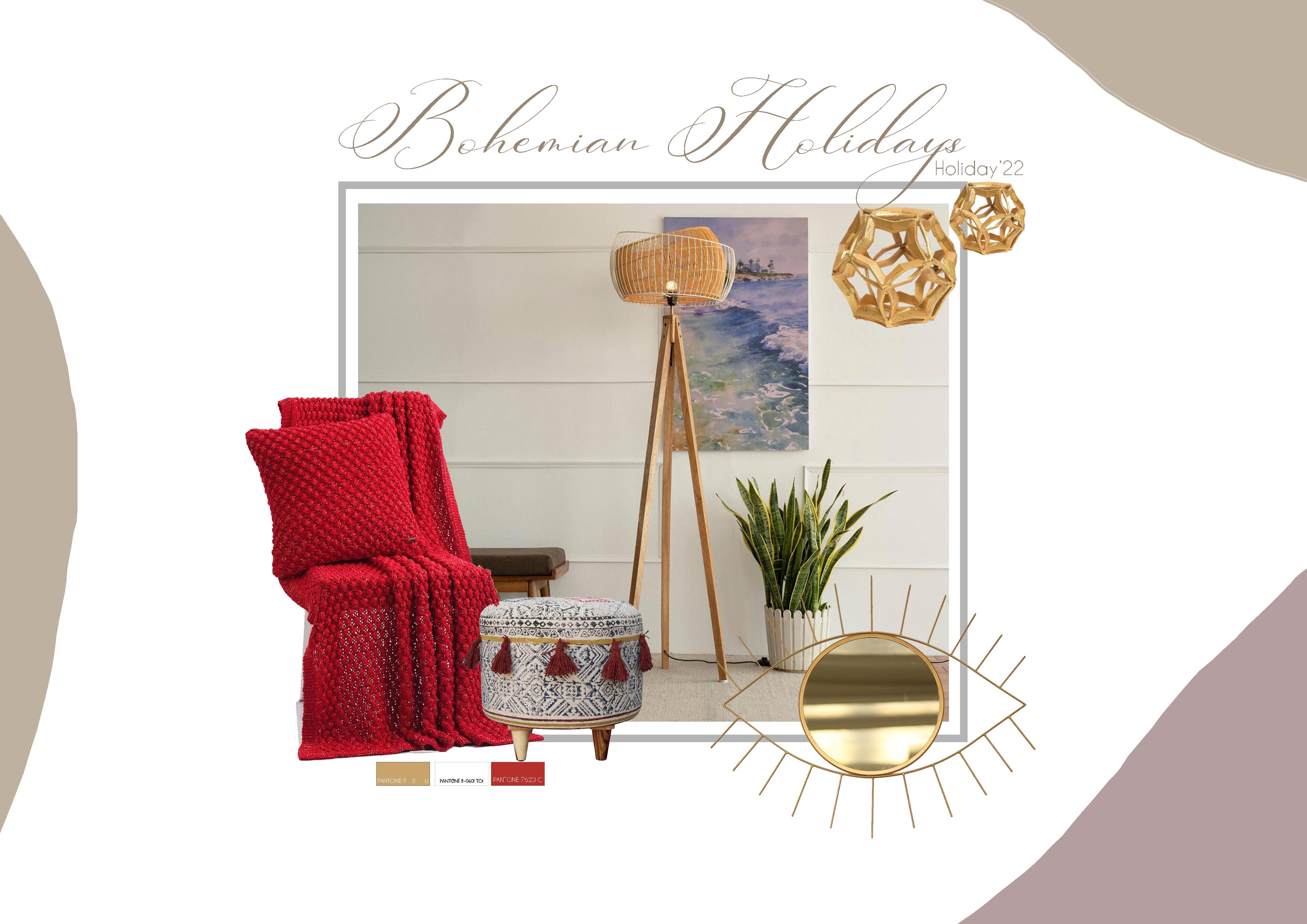 Keywords & Elements: Carefree, Flowy, Boho, Chic, Exploratory
Colors: Beiges, Pastels, Reds, Off-whites
VM windows from this Christmas season by Selfridges based on the 'Bohemian Holidays' theme: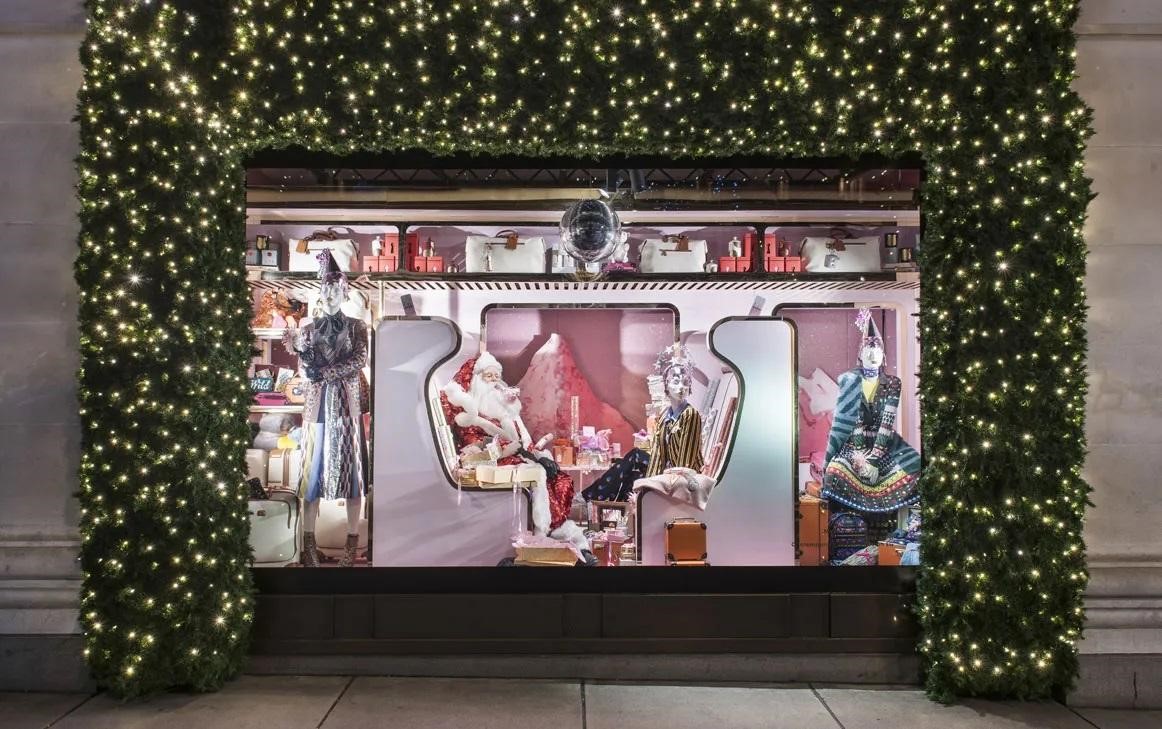 Here are some products related to this theme that you can conveniently purchase from Qalara.
• Impressions of the visual
Consumer behavior surveys declare that 90% of information sent to the brain is visual. Also, an average person will read only 20% of a webpage but will surely view every single image on it! Visual triggers, hence, can be said to heavily contribute towards prospective decision making. Keeping these key facts in mind, as a business, it becomes important to smartly leverage the concept of visual merchandizing to the maximum!
The spectacle your store or website puts up as its facade can heavily influence whether or not customers will even make the turn around to linger and dawdle in front of it. To get some inspiration on how brands around the world are doing it, here are some more reference pictures of storefronts and display windows based on varied themes within the scope of the festive holiday spirit!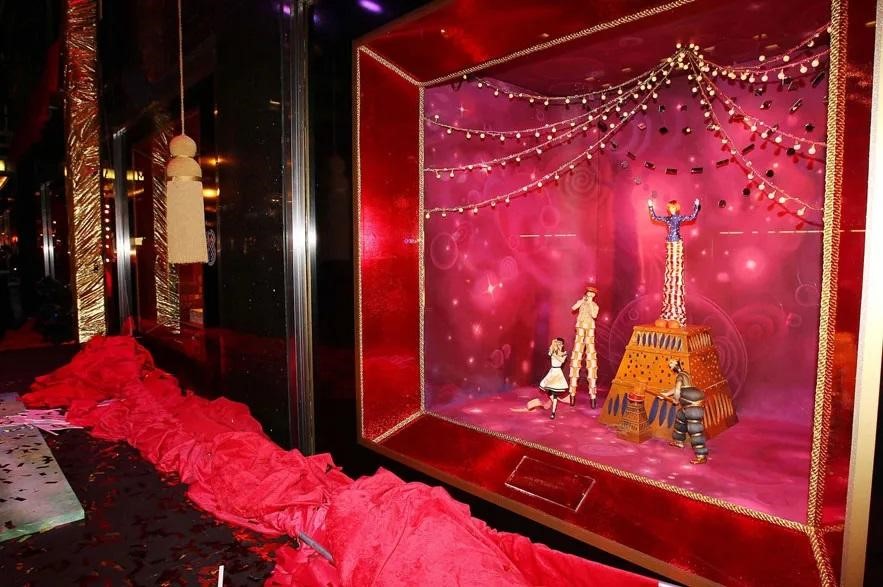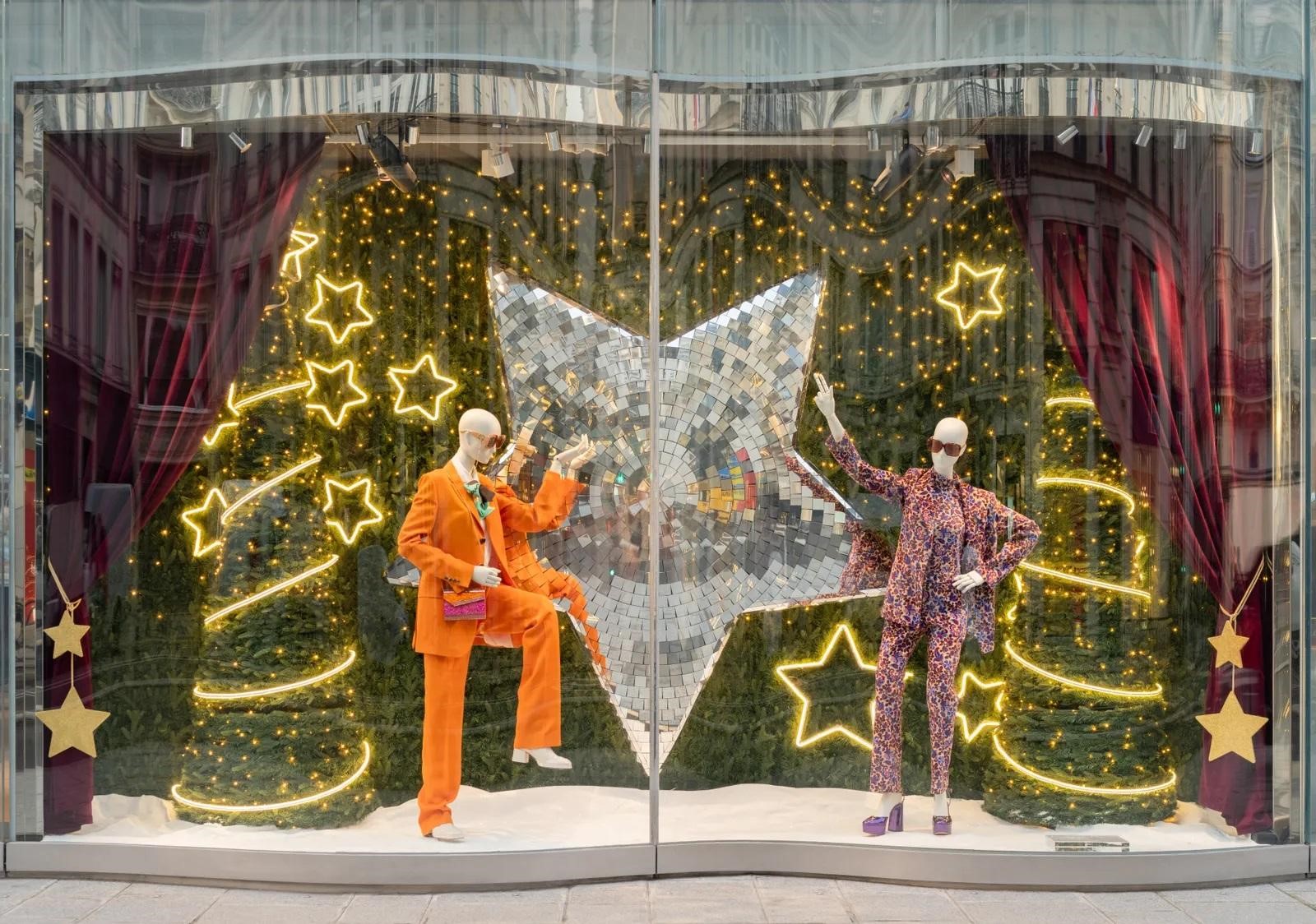 As widely popular as Christmas' traditional colors are, it gets super exciting to play around with different themes and color palettes! Reds and greens identify themselves as the insurmountable Christmas colors along with generous splashes of golds, whites, and even silvers!
Here's presenting an idea to get things stirring. You can take inspiration from the color of the year and the color palette provided by the most popular and preferred color system portal 'Pantone'. It releases 'color of the year' annually, with the year 2022 siding with "Very Peri" (PANTONE 17-3938) as its official color.
The color palette curated and released with this color truly seems fascinating and can be used to deck up your window and storefronts! Following is the Very Peri color palette:
Here are some reference pictures of storefronts and display windows based on varied themes from around the world tiptoeing around these color schemes: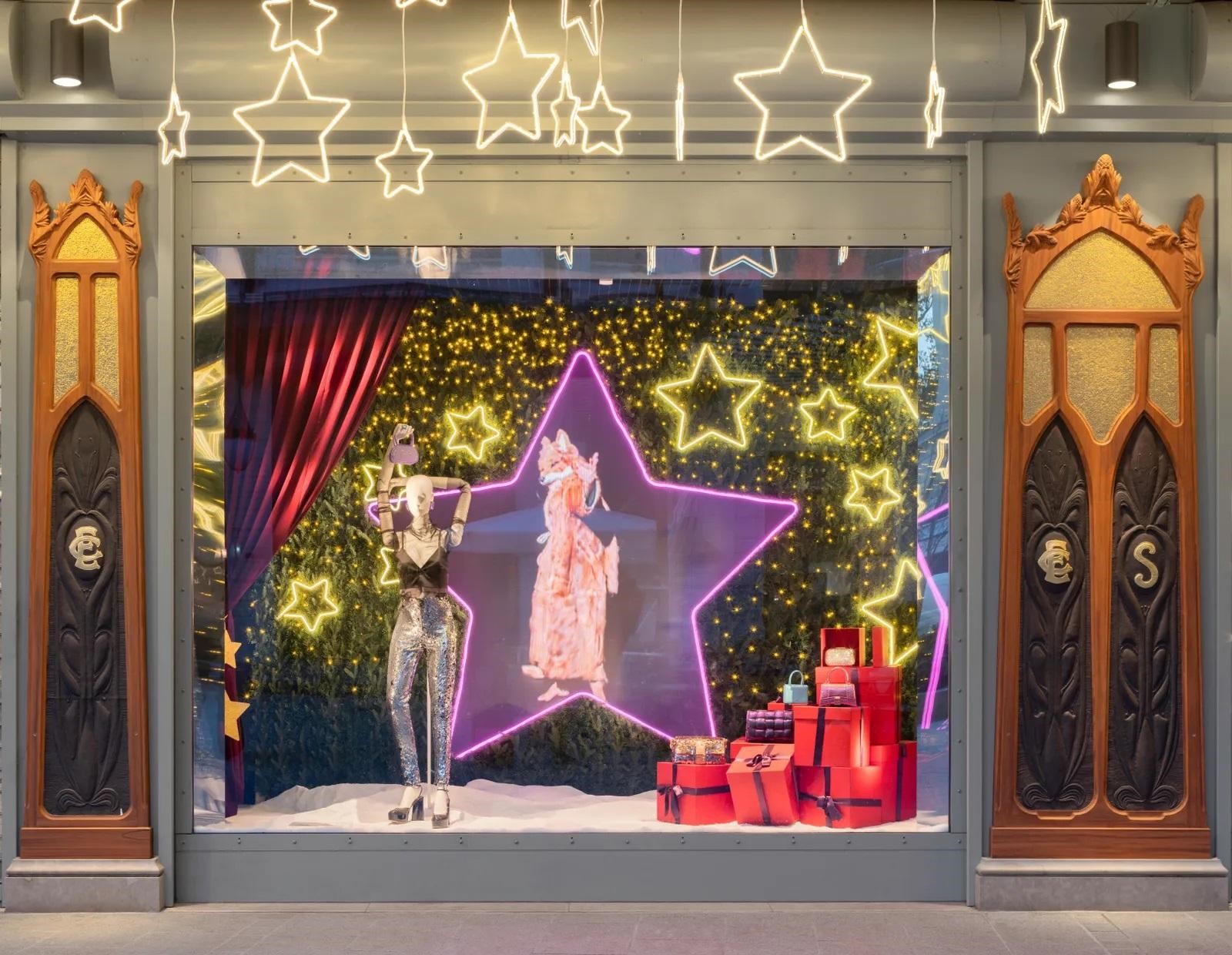 • How big brands are doing it
While we're promenading across these visual locales, let's spend some time meandering around the websites and social media accounts of some of the biggest brands. Check out what they look like this holiday season!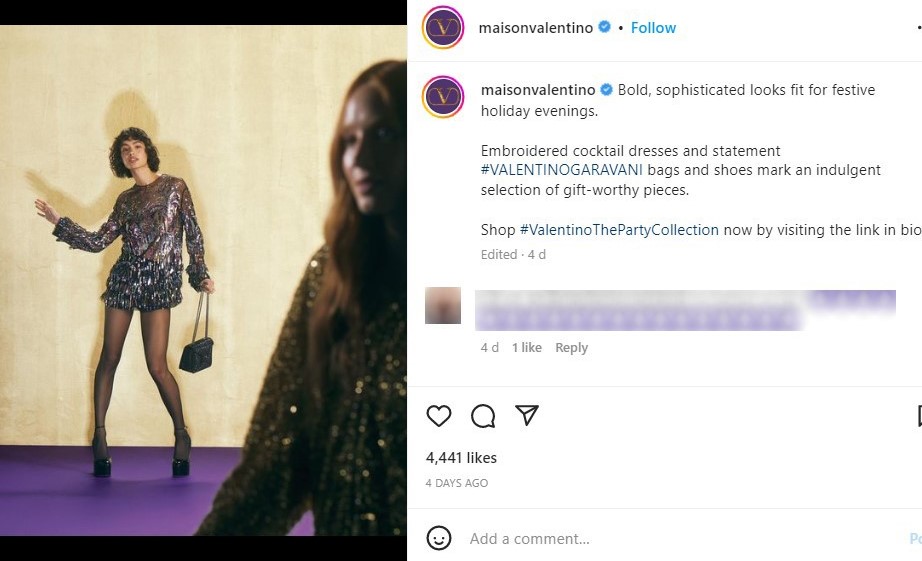 According to Forbes, the metaverse is taking the online experience to different and newer levels, and stealing this opportunity for your online sales will be a bang-on experience this holiday season. "Bloomberg Intelligence forecasts the metaverse market will reach nearly $800 billion in 2024. Mixed /extended reality (XR) is driving the advent of immersive shopping."
Forbes also reflects on some important data saying, "Accenture research revealed that around 64% of all consumers have purchased a virtual good or taken part in virtual experience or service in the past year."
This holiday season comes with excellent possibilities of good-fortune for your brand. Make sure to not miss this Christmas-sy opportunity and pick what's best for your customers.
Happy shopping!