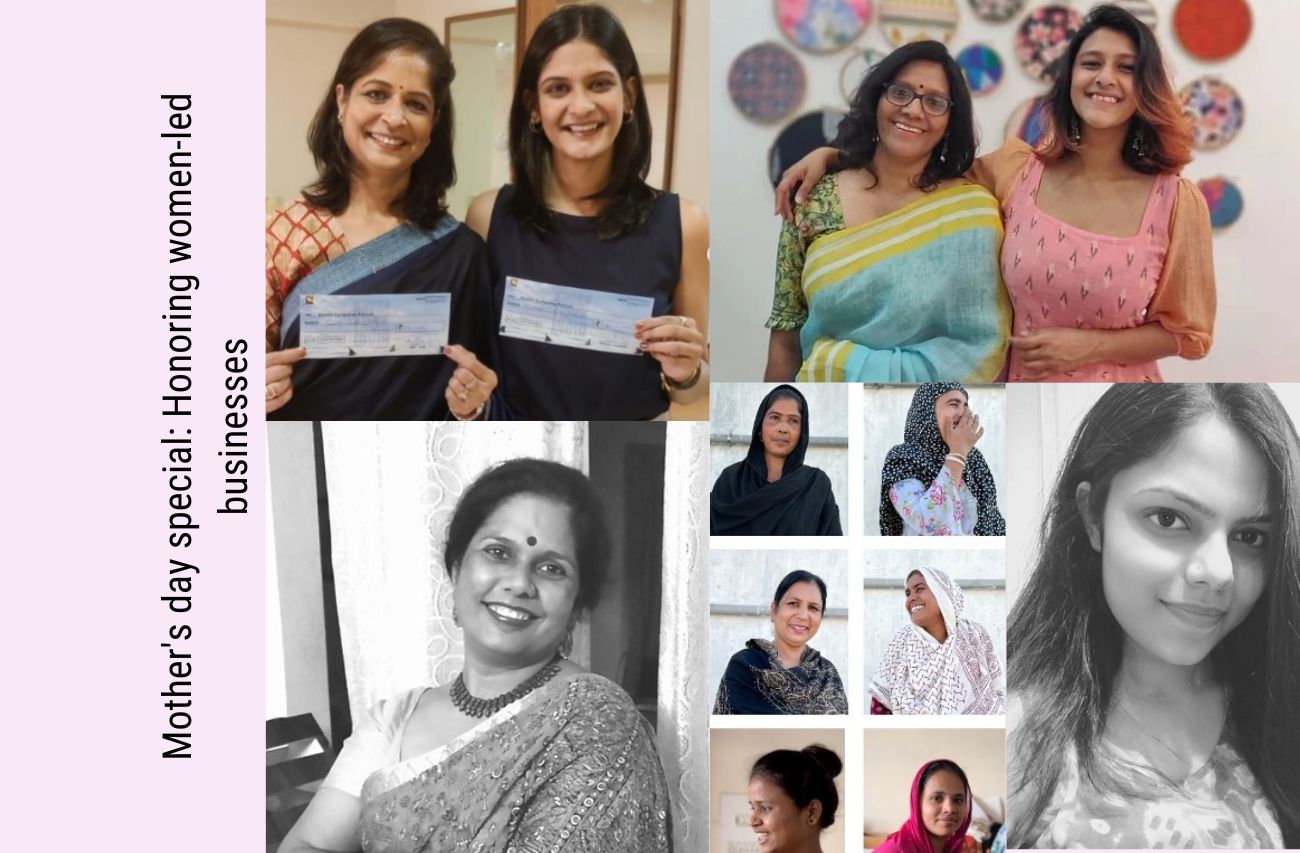 Mompreneurs: Celebrating mothers who inspired a generation
M
others have been making a tremendous impact in the world of business, breaking barriers, and shattering glass ceilings along the way. From founding successful companies to leading major corporations, they have proven that motherhood and a successful career are not mutually exclusive. With determination, resilience, and a strong support system, women can thrive in any industry and make a significant impact on the world.
Indra Nooyi, a mother of two, former CEO of PepsiCo, and one of Forbes' Most Powerful Women has also been a vocal advocate for diversity and inclusion in the workplace, leading the way for many to follow. She has been recognized for her efforts to improve sustainability and social responsibility in the industry. Sara Blakely, a mother of four, has revolutionized the shapewear industry with her brand, Spanx. She has created a billion-dollar empire that has empowered women to feel confident and comfortable in their own skin. These women, and countless others like them, have inspired many with their stories, paving the way for future generations to make an impact in the business world without compromising on motherhood and family.
On the occasion of International Mother's Day, Qalara profiles a few dynamic mother-daughter run businesses on our

p

latform

that have created a stir with their conscious philosophy, ethical operations and cutting-edge designs.
1. A fashion label from Mumbai
This woman-led brand focuses on gender equality, fair wages and zero waste production. Founded by Jaya and her daughter Shweta in 2015 in their living room, this fashion label from Mumbai now has four studios, and an inspiring story to tell. It all started way back in 2013, when Shweta became the sole breadwinner of the family at the young age of 22, following the demise of her dad. Stuck in a mundane job, she turned to her mother for career advice. Jaya's comforting words were just what she needed to hear: "If you hate your job so much, just quit. We will figure something out together." And they did. Jaya, who had decades of experience stitching clothes, actually hand-stitched every garment in their first collection, while Shweta handled operations, marketing and backend. With the next collection, they employed one master (tailor) and one karigar (artisan), with a curtain separating their living room from their makeshift workspace.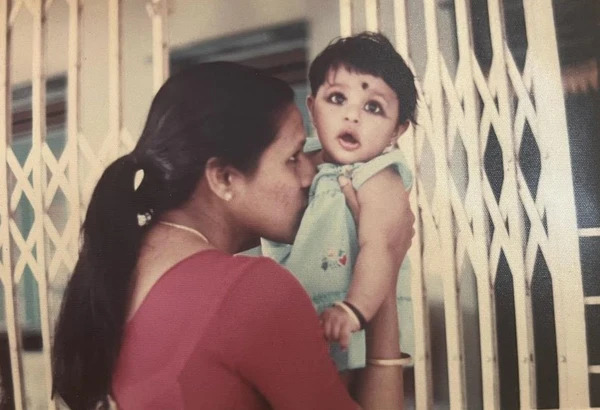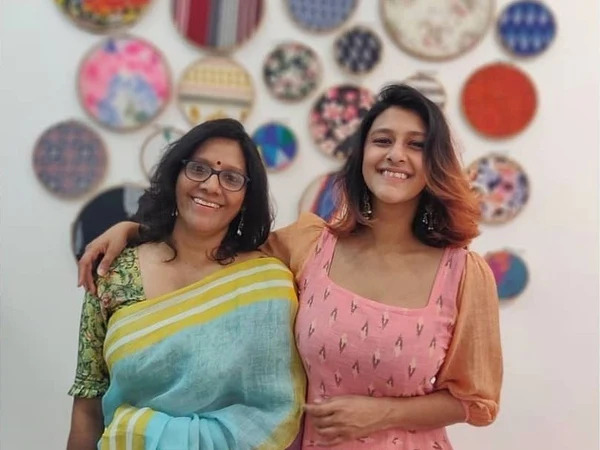 Today, the team has expanded, but the soul of the brand remains unchanged. Every garment is hand stitched. Even accents like embroidery, buttons, pockets, etc. are done by hand. The label strictly follows a Zero Waste Production policy to reduce discarded fabric that ends up in landfills. Their material is sourced directly from manufacturers around India to empower artisans, ensuring they receive fair compensation. The clothing line is exclusively made-to-order for customers, to further avoid waste stock build-up. The leftover fabric scraps from production are separated by hand, with the larger pieces being saved to make pockets, piping, cloth buttons and other detailing. The smaller pieces are used for masks, headbands, scrunchies, chokers, belts, patchwork bags, clutches, and more.

All items are made ethically. The label ensures fair wages and comfortable working conditions for its tailors, artisans, and employees. It has an equal women-to-men ratio at its studio, including Heads of Departments, to promote gender equality and equal pay.
2. Ornate creations from Noida
Anuradha and her daughter Kaveree have been creating magic with every collection they launch, ever since they started their venture in 2017. With complementing personalities and a shared passion of artisanal ware, this duo from Noida thrives on making an impact through their business.
Hailing from an Army background, Anuradha started travelling at a very young age, and embraced every opportunity to master regional crafts as her family moved from state to state. After a formal education in Electrical Engineering and a short stint in the industry, she knew that she had to go back to her first love – making and playing with fabric. Kaveree followed in her mother's footsteps, exploring Indian crafts, and learning about them informally, before she enrolled for a degree in Fashion and Lifestyle accessories. It was during her (artisan) cluster visits that she fell in love with handicrafts all over again. In her first job, she trained artisans in metal craft, a project that inspired her to join hands with her mom to start a business of their own.
From macrame to ceramicware, this team of two has been on a mission to employ traditional artisanal techniques to create contemporary offerings, resplendent in details. From cushions to table accessories, bags to garden décor, they have been delivering innovative creations every season, catering to a global audience that thrives on minimalism. Sustainability is at the heart of their venture. The brand judiciously works with eco-friendly materials and techniques, thereby minimizing their carbon footprint.
3. Stationery classics from Kota
Here is another business run by two beautiful minds – Minakshi and Aishwarya. With a focus on women empowerment, their new venture seeks to help women from underprivileged communities gain financial independence by learning new skills. Another key focus area is environmental impact. The brand works with ethically-sourced organic cotton and azo-free dyes. It is also intentional about reducing waste. Paper and cloth residues are upcycled into smaller products or business cards, and even smaller paper shreds are converted into recycled paper.
Through its 'Second Life Project,' the brand has saved a whopping 75000 meters of fabric from reaching the landfills! Specializing in stationery and utility products, the label uses bamboo paper to create a more elaborate gifting experience for their customers.
'Celebrating little things,' this unique mother-daughter business is all about details and decisions, driven by a conscious mindset.  A major in Urban Planning & Product Design from Srishti Institute of Art Design & Technology, Bangalore, Aishwarya finds solace in design, while her mom Minakshi, a seasoned homemaker, draws fulfilment and inspiration in training rural women to make an impact. Together, these trailblazers are indomitable. Their vibrant range of handcrafted products showcase a range of themes and tones, from serene, deep blues to the earthy browns – a design language that is pivoted on the customer's mental health and well-being.
Not only have these moms been the perfect role models and cheerleaders for their daughters, but they have also inspired many by their grit, determination, and leadership. From fashion and beauty to food and home decor, these mega moms have created successful businesses through their passion and hard work. Here is a look at some of the world's most famous businesses inspired by moms, and how they have impacted the world of retail.
Kate Spade New York was founded in 1993 by Kate and Andy Spade, but it was Kate's mother, June, who played a crucial role in the brand's early success. June had a background in fashion and helped Kate get her first big break by introducing her to the editor of Mademoiselle magazine. Kate Spade New York quickly became known for its vibrant colors, playful patterns, and quirky designs, and is now one of the most adored fashion brands in the world.
Reese Witherspoon's southern-inspired fashion brand, Draper James, is named after her grandparents. Her mother Betty has also been a major influence on the brand's aesthetic. Betty, a teacher by profession, had a love for fashion that rubbed off on her daughter. Draper James is known for its colorful prints, feminine silhouettes, and preppy style.
Victoria Tsai founded Tatcha, a luxury skincare brand inspired by Japanese beauty rituals, in 2009 after struggling with her own skin issues. Her mother, who is Japanese, taught her about the importance of taking care of her skin and using natural ingredients. Tatcha quickly gained a cult following thanks to its innovative products and elegant packaging.
Anita Roddick, an enterprising mom, founded The Body Shop in 1976, with a focus on ethical and sustainable beauty products. Today, the brand is known for its wide range of ethically-sourced and produced beauty and skincare products, made using natural ingredients that are also cruelty-free.
Mothers are often the unsung heroes of the business world. This Mother's Day, let us take a moment to celebrate and honor all the incredible boss-mothers who have started businesses and made a difference in their communities and beyond. Happy Mother's Day!
~ Written by Sheena Thomas