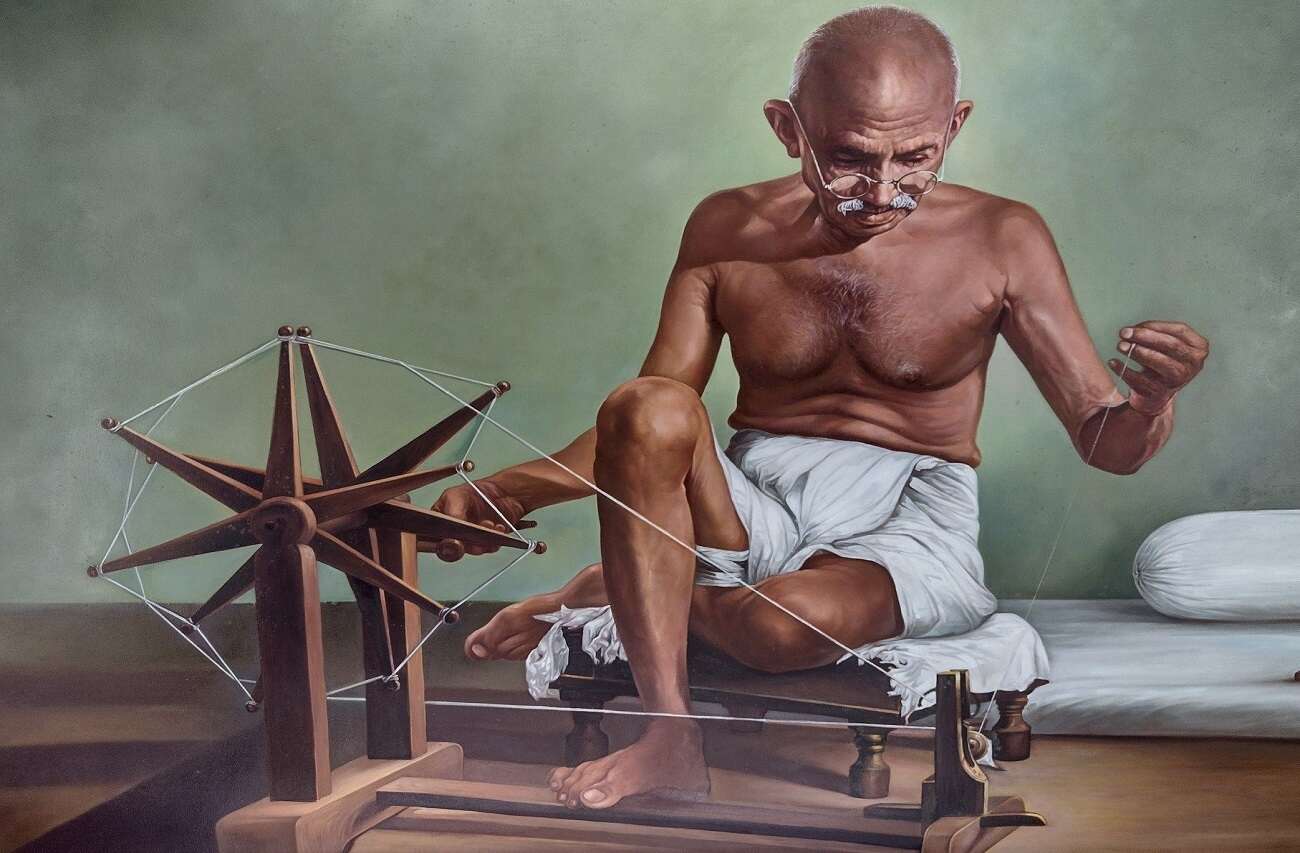 Mahatma Gandhi & swadeshi khadi
A
s India marks Mahatma Gandhi Jayanti (Gandhi's birthday) today and the whole world celebrates the International Day of Non-Violence simultaneously, Qalara, with this piece, takes a moment to reminisce where the word 'Khadi,' as we know it today, fit in the milieu of the 20th century India.
wrote Mahatma Gandhi while at Sevagram, one of his residences. Unbeknownst to him, this statement would go on to inspire many and hold immense socio-political and cultural significance to Indians even years later!
On the occasion of Gandhi Jayanti,

Qalara

 sheds some light on the Khadi movement spearheaded by the Father of the Nation and how it was tethered to several facets of the Indian independence struggle, including the notions of 'satyagraha,' 'ahimsa' and 'swadeshi.'     
Derived from the word khaddar, 'khadi' is essentially a type of hand spun & handwoven fiber. It is traditionally spun on a wheel called the 'charkha' and can be made from cotton, silk or wool. Extremely important to the multifaceted layers of the Indian independence movement, this natural fiber cloth was first endorsed by Mahatma Gandhi during the early 20th century. In fact, the first piece of khadi was produced at the Sabarmati Ashram between 1917 and 1918. It set up a precedent to boycotting foreign cloth, vindicating India's potential to become wholly self-sufficient and producing goods that would be 'swadeshi' or made in India.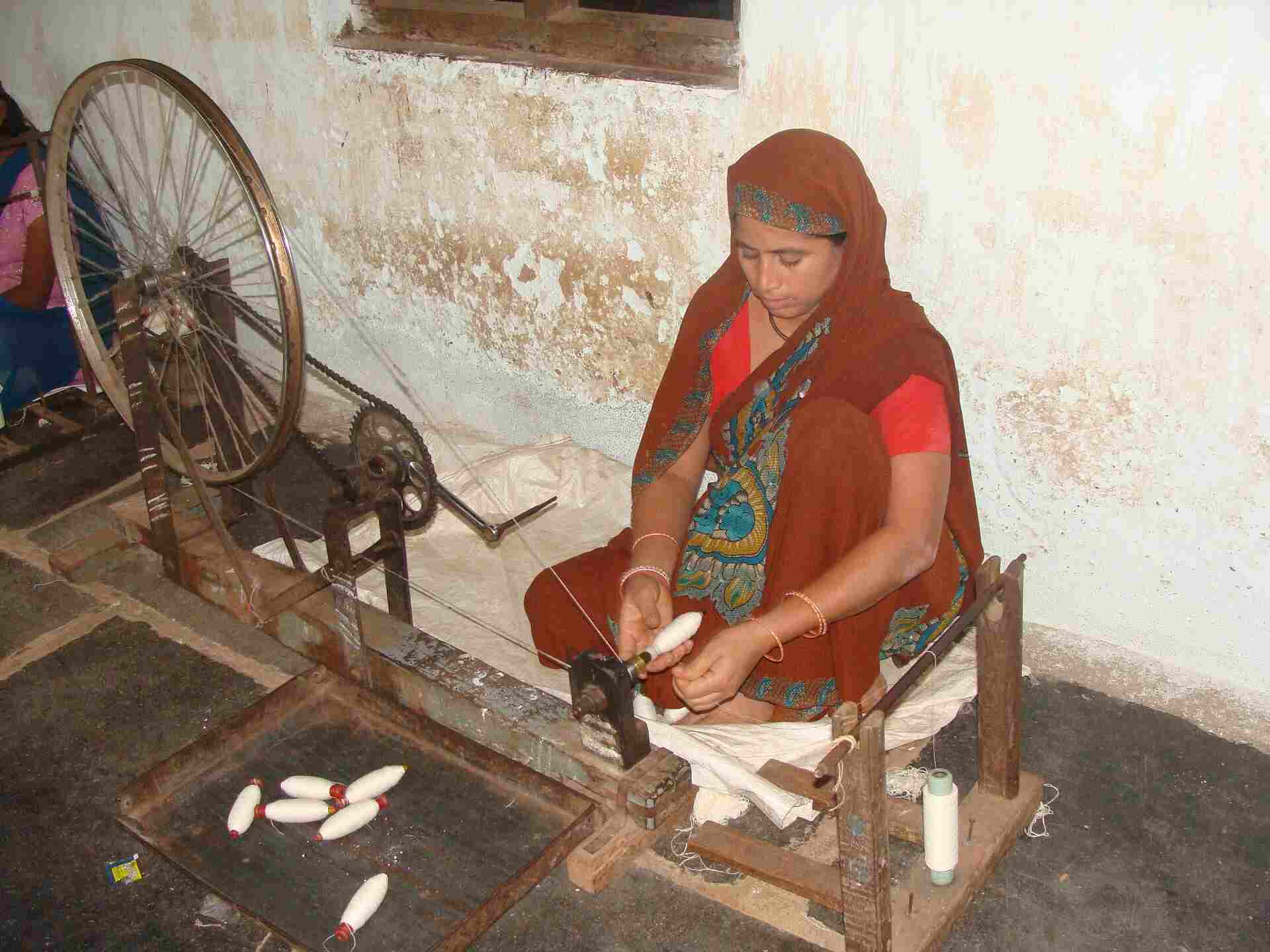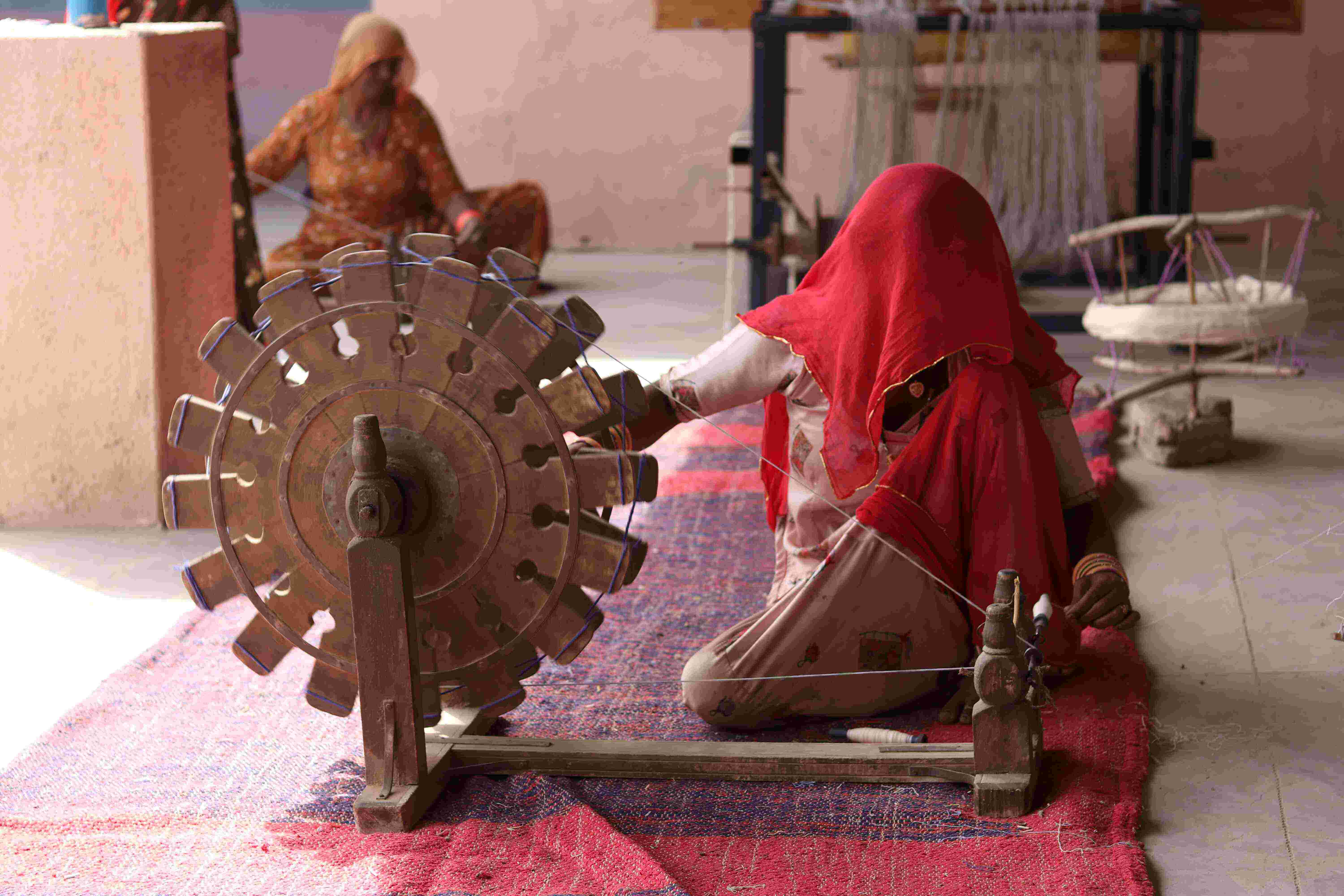 Gandhi also likened the act of spinning the charkha to the act of non-violence, contributing to the cause of Satyagraha. As a political message to the colonizers, it meant embracing ahimsa (non-violence) to display non-cooperation and political resistance rather than resorting to provocative ways. It was a way to protest against the colonial regime by means of showcasing strength through pacifism as against the display of mindless brute force. It is indeed enlightening to think that spinning the khaddar on the humble charkha was symbolic of so many political and ethical revolutions brought about by Gandhi and his legion of followers.
As a land of diverse cultural influences, there is no dearth of art forms that emerge out of the Indian subcontinent. Luckily, where there is artisanal, there is Qalara!
With its archives brimming with offerings from spectacularly

talented artisans

, we have a rich variety of handspun and handwoven products across numerous categories. In line with the spirit of the moment and with utmost reverence to the path-breaking charkha, take a spin around our catalog

now

!