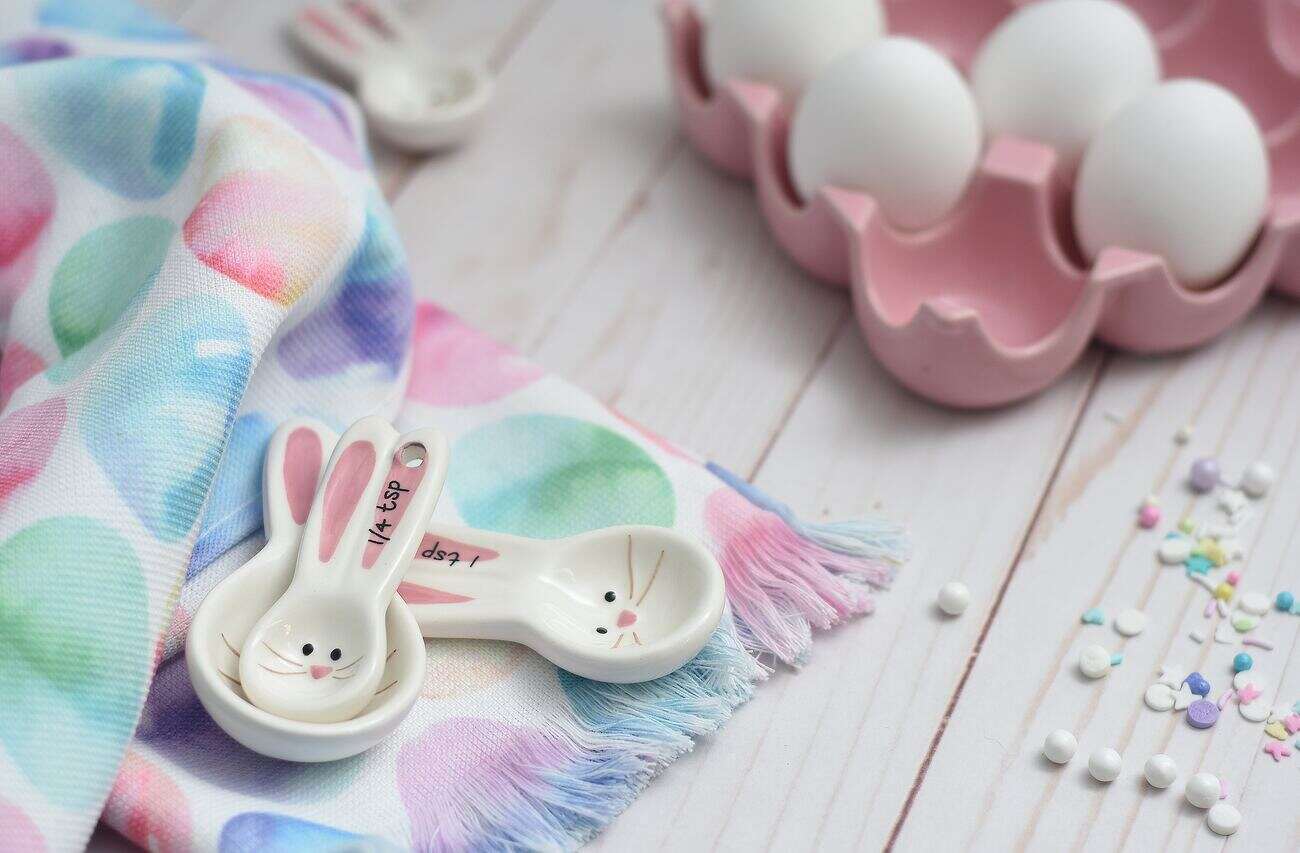 Hop into Spring with Qalara's Easter-picks
W
ith the beautiful sight of luscious trees and flowers, the season of rebirth and new beginnings is here! Spring and happiness are known to be synonymous and what better way to kick-start this vibrant season with an egg-cellent celebration.
As we gear up for Easter, stores and boutiques are resplendent in gorgeous festive decor, from eggs to bunnies, buntings to baskets. Qalara deep dives into the symbolism of these Easter icons, so you know what to tell your customers as they ready their homes and hearts for this festival of hope.
Significance of the Easter egg
Easter is widely popular for its association with eggs. According to the Christian tradition, eggs are linked to the resurrection of Jesus Christ - the empty tomb that brought with it a message of hope and new life. The connection between eggs and Easter has been prevalent in many cultures for centuries, and the practice of decorating and gifting eggs during Easter has become an important part of the holiday.
Egg decoration has a long and rich history, with different cultures developing their unique techniques and styles. Some of the earliest decorated eggs date back to ancient Persia, where they were used in springtime celebrations. In many Eastern European countries, such as Ukraine, Poland, and Russia, egg decoration has been an important tradition for centuries, with intricate patterns and designs created using wax, dyes, and other materials. In the United States, the tradition of Easter egg hunts has been popularized, where children search for brightly colored and decorated eggs filled with candies and toys.
In the European tradition, Easter eggs are also linked to the Easter Bunny. Rabbit is a symbol of fertility and new life in many cultures, making it a fitting representation for the Easter story. Additionally, rabbits and hares are often associated with the spring season, which is when Easter is typically celebrated in many parts of the world. 
The Easter Bunny is commonly portrayed as an adorable rabbit that delivers baskets of eggs and sweets to kids on Easter morning. Although it is not a religious icon, it has gained great significance in Easter celebrations across various cultures.
Have you ever wondered why Easter decor is always in a pastel palette? This is primarily because these colors are reminiscent of the spring season, and the subtle hues evoke a sense of hope and optimism. Bringing a feeling of renewal and freshness to any decor, they can also be used to represent the dawn of a new day or the start of a new chapter. Moreover, the pastel palette is soft and delicate, calming tones that perfectly complement the spirit of Easter.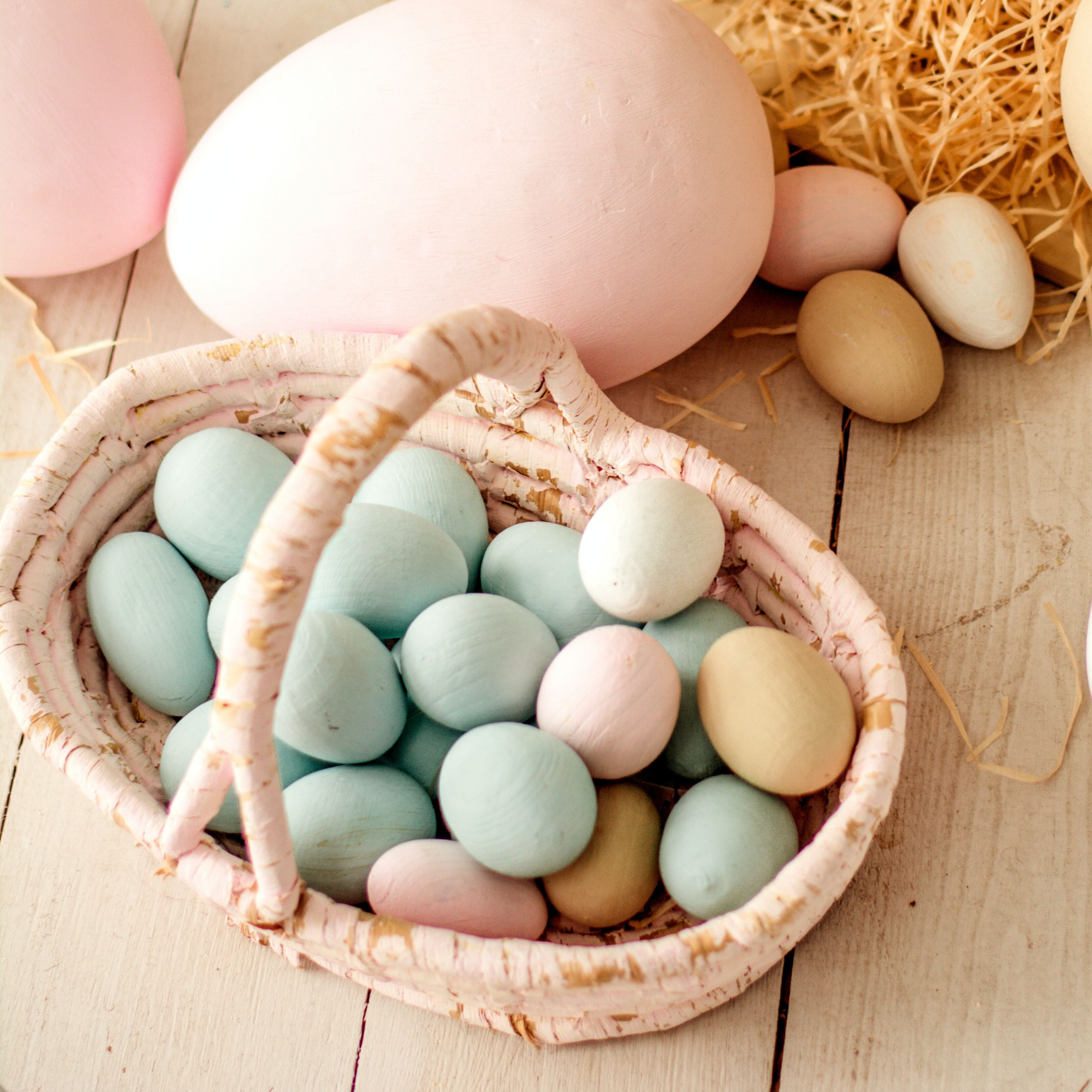 Fusing the essence of traditional-Easter vibes with the latest global trends, Qalara has curated perfect decor items that are certain to fill your store with an abundance of festive joy and hope!
If spring was a color, it would surely be a gentle and subdued hue of pastel. With a mystical and dream-like palette, pastels indeed are a classic spring staple. Here are some decor and utility products that are perfect festive mood boosters!
Adorn the dining table with this effortlessly elegant table runner. And don't forget this quirky bunny salt-pepper shaker set!
Serve your guests with delicious snacks and delicacies in these elegant snack servewares. Their soft hues and sleek build complements the simplistic elegance of the overall pastel-theme decor.
These coasters can also double up as little platters for your special easter-themed cupcake feast. These servewares will surely enhance the visuals of any serving and make it even more appetizing!
Furthermore, put your dyed DIY eggs or some candies in this beautiful gold-toned bowl or tray.
Also check out this sleek iron table and chair that are perfect for dining spaces, backyards or porch while you share the cheerful festive time of Easter with your guests!
Completely alter the vibe of your Easter home decor with a farmhouse-style living room. Unifying the amicable aura of rustic and soothing palette of Easter, this style is magnificently marvelous!
Here are some natural-toned tabletop decoratives. With their gentle hue that radiates warmth and comfort, they are a perfect amalgamation of easters' and farmhouse spirit.
Farmhouse decor is usually scaled back and simple, however some retro picks can bring much needed serenity and character!
Here are some more products with nostalgic elements that will infuse Easter-elegance to your cozy and welcoming humble abodes.
The heart of bohemian and the soul of Easter is bound together by the free-spirited and cheerful fervor. With rich texture and organic finishes, the style tips possibilities are endless!
Macrame offerings ooze the wonder of bohemian and when imbued with the soft hues, it becomes a perfect-pick for the festive season of Easter.
Add some plants in this macrame hanging pocket or just add some easter decor like this crochet bunny.
Make the earthy palette of living spaces whole with these eco-friendly furniture pieces!
Incorporating natural textures, it won't exactly be Easter if we don't include the classics! Be sure to add the distinctive symbols of the Easter time with some tabletop decors.
Adorn these hangings on the entrance door or by the windows.
Cultivate an enchanting and lavish ambiance in your lovely abode with Qalara's exquisite and stunningly curated selection of top-grade products. With a picturesque and diverse collection, elevate your home decor game to new heights!