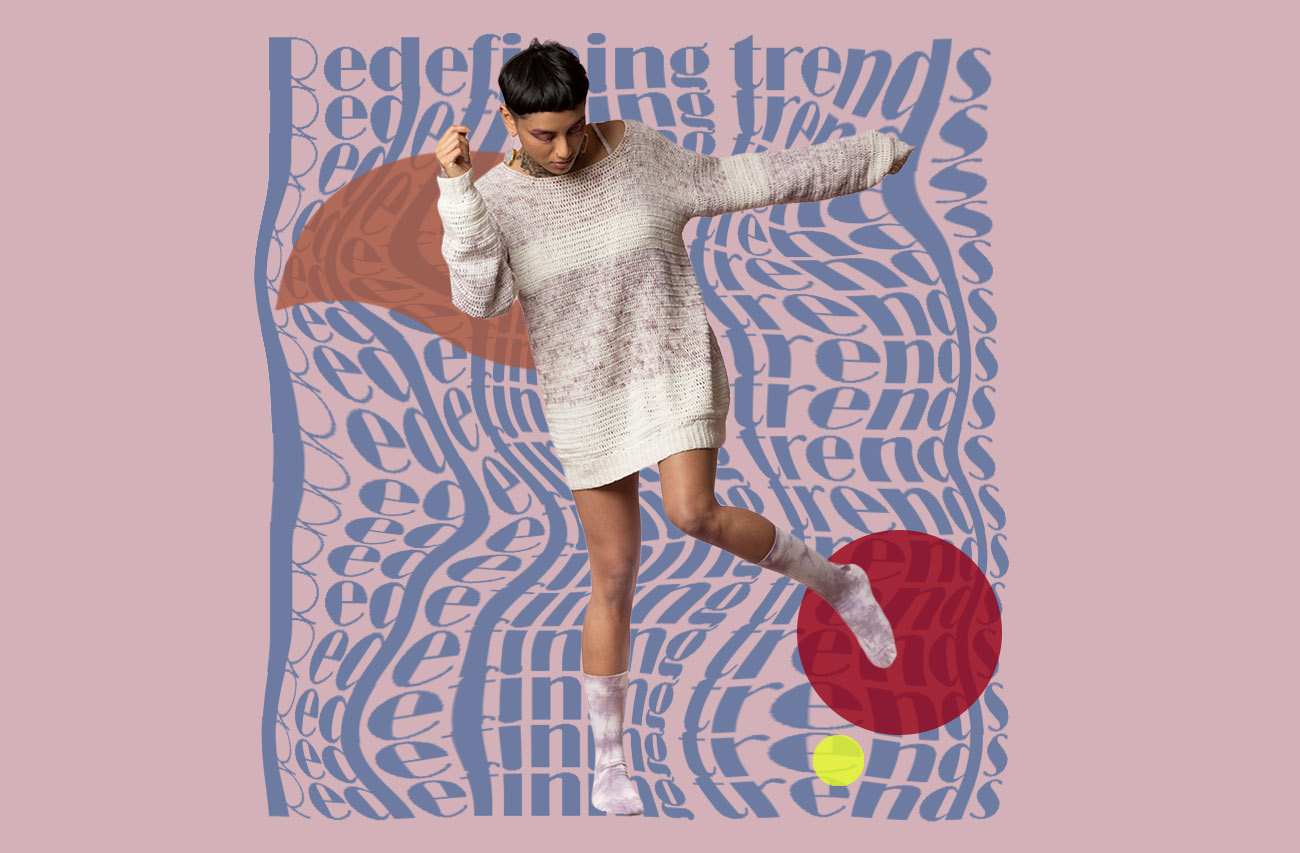 Springing into style: Fashion trends S/S '23
A
s we eagerly set foot in Spring Summer 2023, the fashion industry is abuzz with excitement over the latest fashion trends that are set to dominate the scene on the runway and beyond!
From solid colors and eye-catching vibrant prints to sleek silhouettes and sustainable fabrics, the SS'23 trend promises to be a feast for the eyes. This trend is a celebration of individuality and self-expression. Promising to deliver a diverse range of styles, this season's trends cater to every taste and preference.
In the ever-changing global fashion industry, we, at Qalara, and our partner sellers continually look for ways to stay ahead of the curve and provide added value to our buyers. Whether you're a seasoned brand or a soon-to-launch boutique, get ready to be inspired by this trend series.
Qalara brings you the hottest fashion trends of SS '23, so you can incorporate them into your own catalogs and boost footfall or traffic.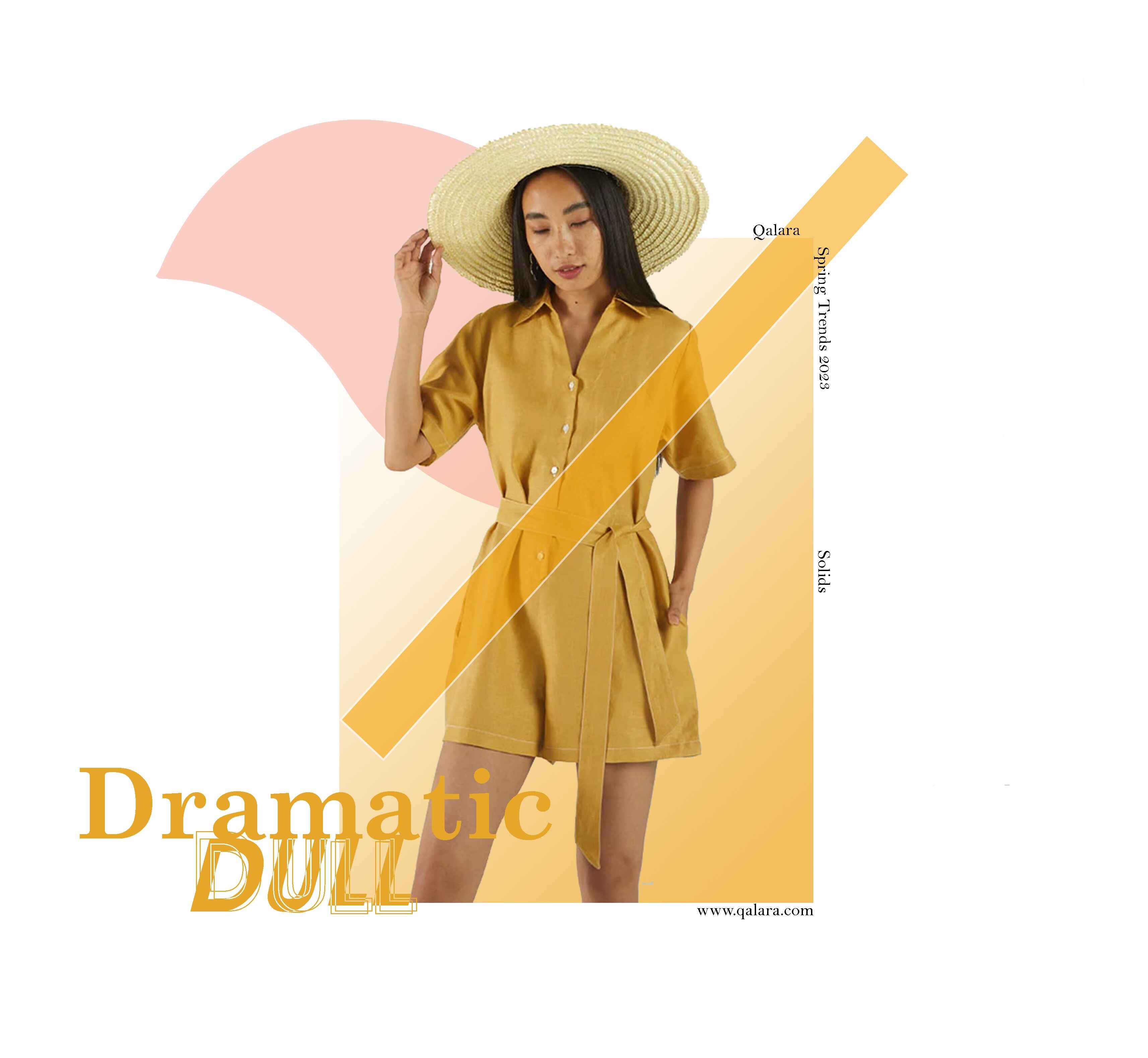 Dull is not boring anymore!
In recent years, minimalist fashion has become increasingly popular. It is possible to create a sophisticated and chic look with minimalistic clothing, and this approach to fashion is becoming more and more mainstream.
One of the major hits of SS'23 is the trend "Dramatic Dull". A captivating tale of understated elegance and tasteful simplicity, this trend is all about solid, one-color, pastel, and earthy-shade garments. These pieces exude an effortless chicness, with no frills or distractions. As per Glamour magazine, UK, "rather than the pinks we've become accustomed to, though, next season it's all about pastel blues, greens, and greys."
From luxurious linen dresses to tailored cotton trousers, Dramatic Dull offers a refreshing change from the usual striking fashion choices. This makes it a must-have for modern fashion-savvy individuals who appreciate quality and sustainability!
Taking inspiration from this trend, Qalara's partner sellers bring to you a smart and sustainable clothing range in solid colors. The beauty of this range lies in the craftsmanship of the skilled artisans in India, who have meticulously handcrafted each piece with utmost care and love. Using sustainable and eco-friendly practices, these garments not only embody the Dramatic Dull trend but also promote ethical and responsible consumption.
As the trends fade, most of the pieces we buy lose their modish edge. But that is a thing of the past. In today's world of ethical consumption, customers are looking for clothes and accessories that not just go well with the latest trends, but are also versatile. This is where Dramatic Dull, as a trend, becomes a win-win for all!
Solid, one-color garments offer a timeless appeal that transcends seasonal trends, making them a versatile addition to any wardrobe. The minimalist design ensures that these garments can be easily mixed and matched with other pieces, allowing for a wide range of styling options. Additionally, these garments tend to be more easy-going in terms of fit. They do not draw attention to any specific body part, making them inclusive and an excellent choice for a range of body types.
Overall, the benefits of solid, one-color garments in the "Dramatic Dull" trend are undeniable and umpty. They offer a smart and sustainable fashion choice for modern buyers who value quality, versatility, and timelessness.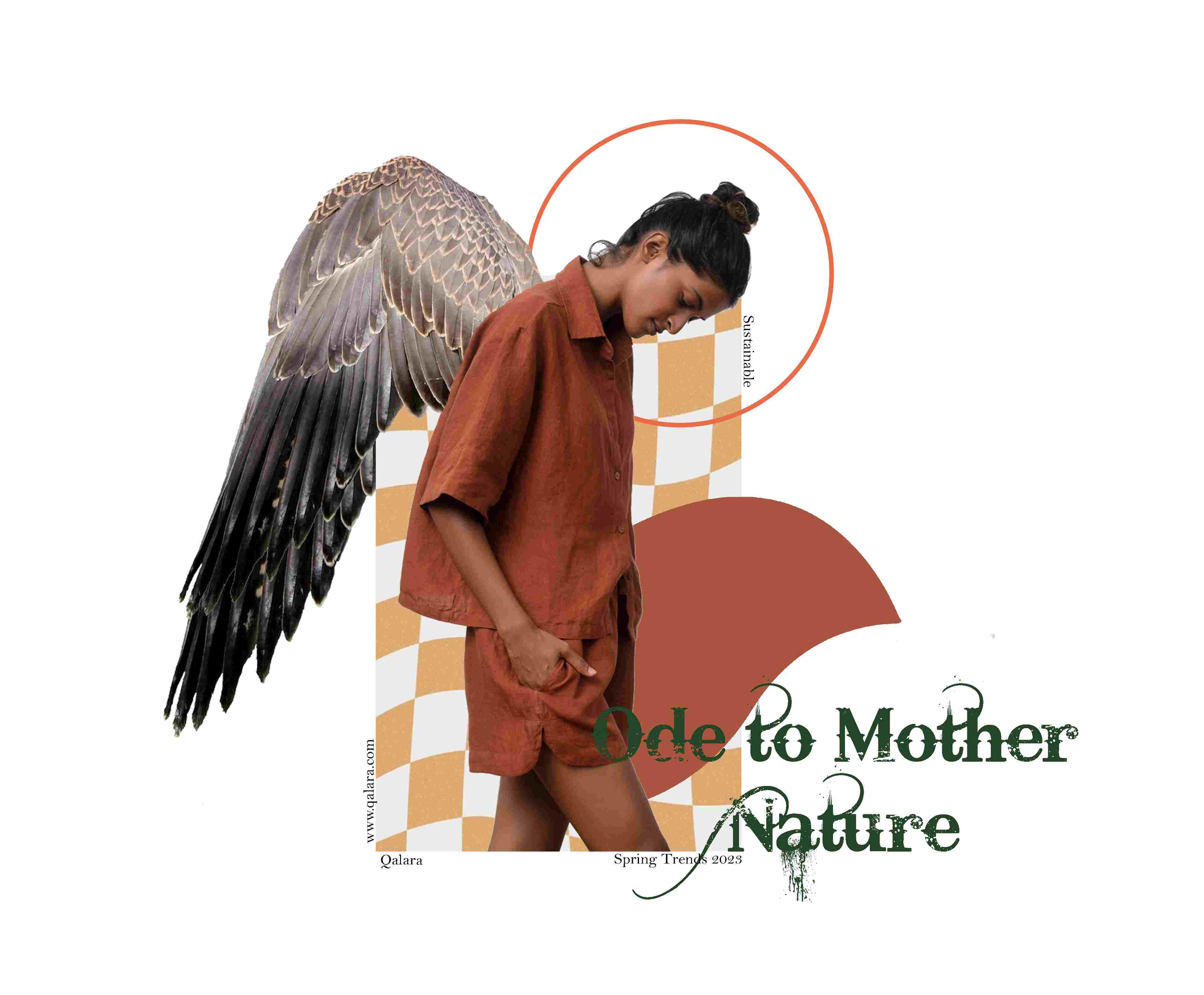 Climate change is real, and in recent years, there has been a growing awareness of the fashion industry's negative impact on the environment and society. This creates a need to align fashion trends with the SDGs (Sustainable Development Goals). 
Aiming to achieve a sustainable future for all, the SDGs, are a set of 17 global goals that have been established by the United Nations in the year 2015. The integration of SDGs into fashion trends is a positive step towards creating a more sustainable, equitable, and accountable fashion industry.
In 2023 Fashion Trends, the global fashion industry is witnessing a greater emphasis on sustainability. More and more labels, brands and designers are incorporating eco-friendly materials, ethical production practices, and fair labor standards into their collections. If all major trend forecasts have something in common, then that is the rise of sustainable fashion!
Sustainable clothing, in today's world, is no longer limited to basic t-shirts and plain cotton totes. "Ode to Mother Nature" is a trend that redefines trends and styles in sustainable fashion, from organic and sustainable fabric to upcycled garments.
In recent years, there has been an explosion of brands and designers who are experimenting with natural dyes, organic cotton, recycled materials, and even biodegradable fibers. Such an exploration is to create unique and fashionable pieces that are as stylish as they are eco-friendly. Sustainable clothing is becoming more accessible and diverse, proving that fashion can be both trendy and nature-friendly at the same time.
Modern-day consumers are more conscious of the impact of their fashion choices and they resultantly demand more sustainable options. If you have been thinking of stocking up on sustainable, guilt-free clothing, the best time to do that was 20 years ago, the second-best time is now!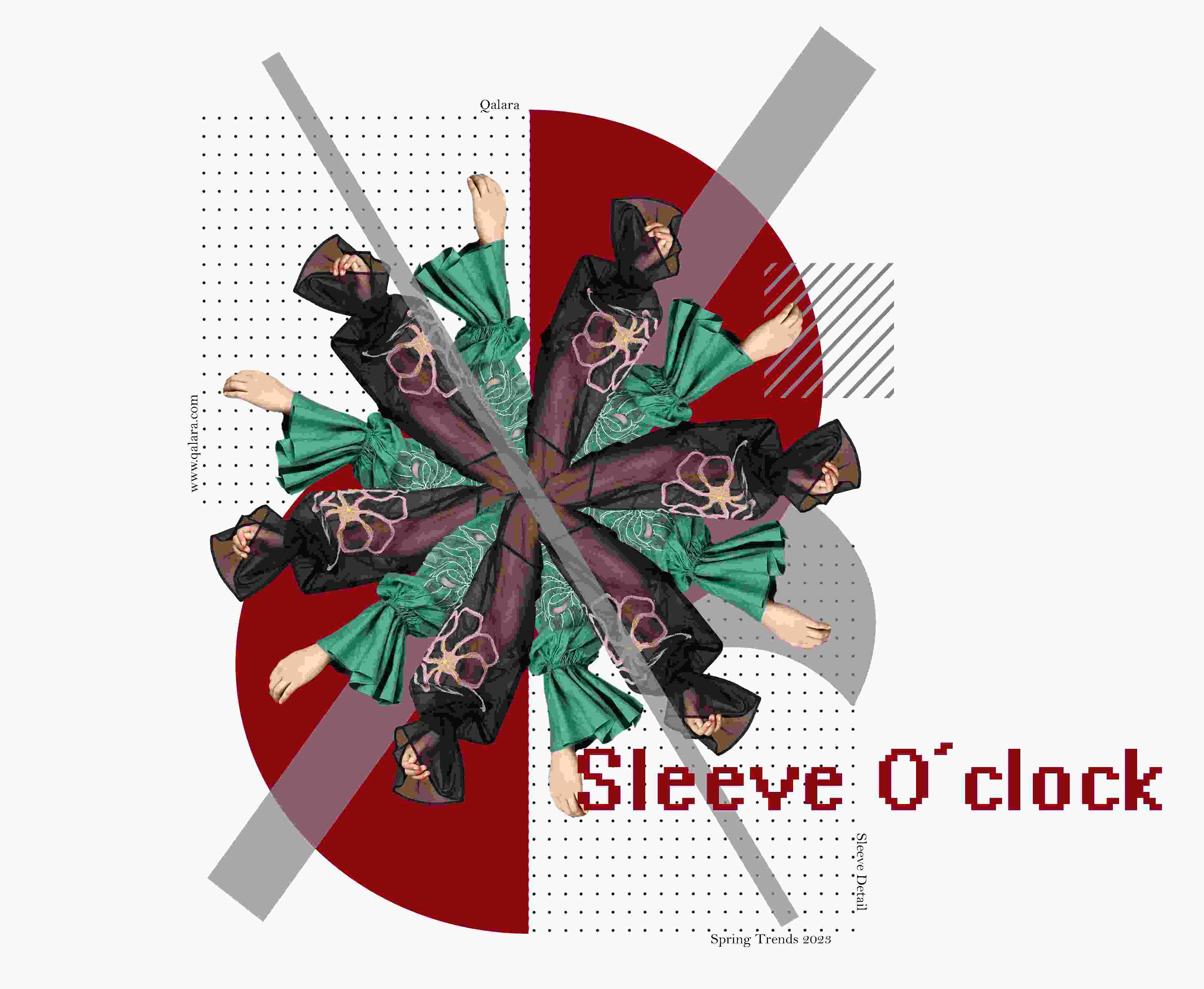 The world of fashion is constantly evolving, and 2023 is poised to be a year of bold experimentation and avant-garde trends. One such trend that is anticipated to set the runway on fire is the "Sleeve O'clock". 
This hot new trend revolves around creative and daring experiments with sleeves, bringing a fresh and modern twist to traditional designs; and Vogue-UK backs it up in its recent article by saying amped-up embellishments and surface experimentation signals glamour is afoot for 2023!
The Sleeve O'clock trend offers endless possibilities for designers to showcase their creativity and vision. Brands and designers are pushing the boundaries with unusual shapes, lengths, and textures, creating sleeves that add zest to the look, making it ramp-ready! From voluminous and ruffled sleeves, to structured and exaggerated cuffs, there is no limit to the bold and daring styles that can be incorporated into this trend. Whether it is a flouncy, dramatic sleeve or a sleek, minimalist style, Sleeve O'clock is all about making a statement.
Qalara and its partner brands and fashion labels are at the forefront of the Sleeve O'clock trend, with an impressive range of garments that showcase a variety of unique and experimental sleeves.
From the flowy and relaxed kaftan or batwing sleeves to the asymmetrical and edgy one-shoulder sleeves, there is something for everyone. This range also features dramatic and voluminous sleeves, such as flare sleeves, balloon sleeves, and bishop sleeves with gathered bell cuffs. The use of inverted box pleats on cuffs and tie-up bishop sleeves further elevates the design, creating a unique and sophisticated look. With an extensive range of innovative sleeve designs, it looks like Qalara and its partner sellers are taking their sweet time to explore Sleeve O'clock
The Sleeve O'clock trend is set to take the fashion industry by storm in 2023, offering endless opportunities for designers and fashion lovers alike. With its bold and creative approach to sleeve design, this trend is sure to make a statement and add a touch of fun and whimsy to any wardrobe.
So, get ready because it is Sleeve O'clock, the perfect time to fill your store shelves and storefronts with one-of-its-kind pieces that embrace the latest fashion craze of 2023!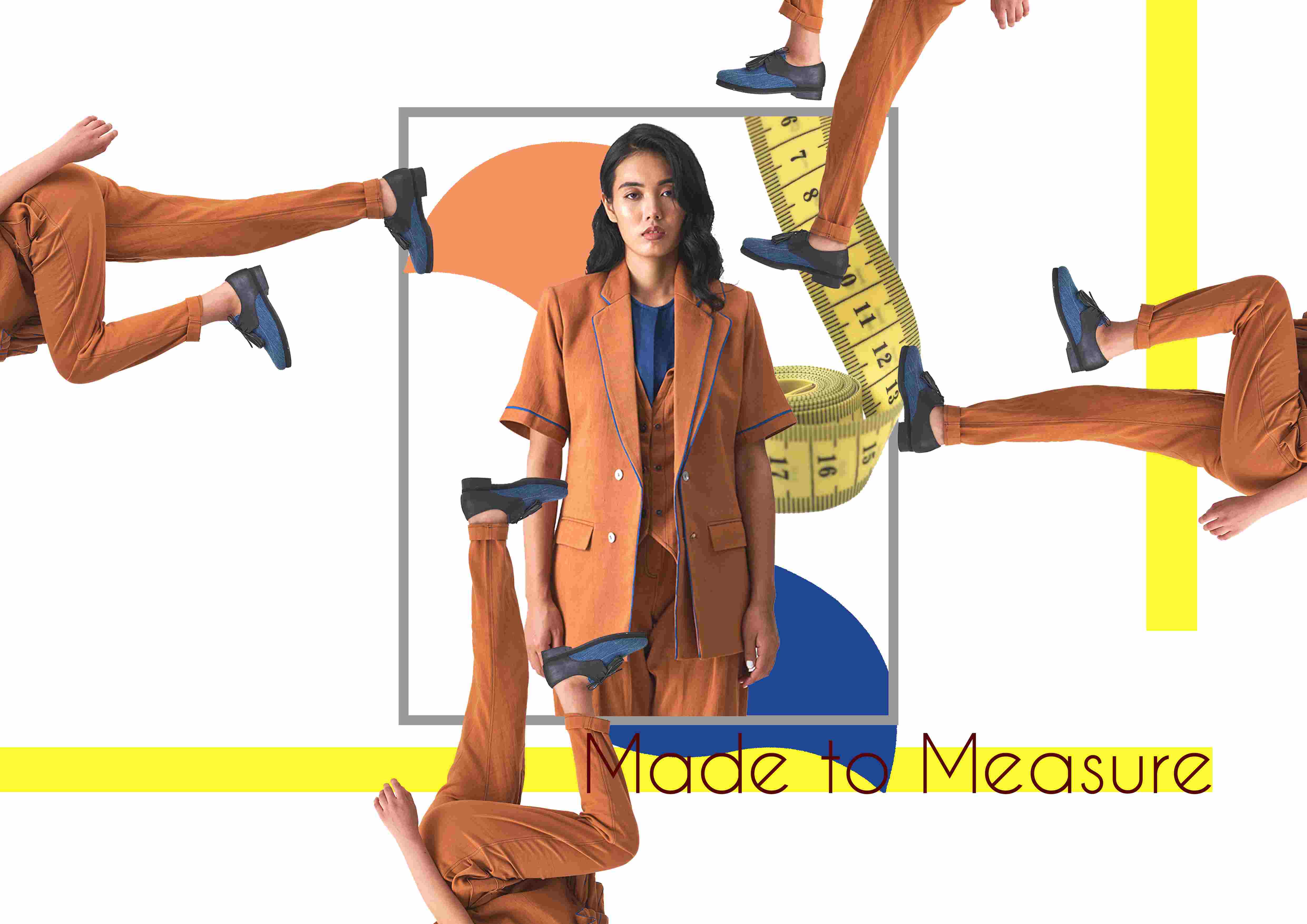 As we move into the warmer months of spring and summer, it's not just the weather that's heating up – the fashion world is also seeing a resurgence of the tailored fit. This trend, which has been popular for decades is back with a modern twist that promises to elevate one's wardrobe and lift their spirits on even the dreariest of Mondays. 
The fresh take on this classic style emphasizes personalized tailoring resulting in garments that fit like a glove and flatter the wearer's unique shape. This attention to detail is what sets the tailored fit apart from other styles, and is one of the reasons why it's such a timeless classic.
Another aspect of this trend is the emphasis on creating a polished and put-together look. Whether you opt for a crisp suit, a sleek blazer, or perfectly-fitted trousers, the tailored fit exudes confidence and sophistication. For the millennials and Gen Z who are looking to shake off the Monday blues and step up their fashion game, the tailored fit is the perfect place to start.
But it's not just about looking good in the workplace – the tailored fit is about everything else and beyond, and is a great option for casual outings. A well-fitted blazer with a touch of bright-colored details or a long jacket with a flare of chic can elevate even the most casual outfit, while a tailored dress or jumpsuit and sleek tops can be the perfect choice for a summer garden party.
The return of the tailored fit is a trend that's worth embracing this spring-summer season. With its emphasis on personalized tailoring, polished styling, and timeless appeal, it promises to be a versatile and enduring addition to any wardrobe. It is no wonder that some remarkable pieces are flying off the shelves at breakneck speed as fashion enthusiasts flock to embrace this chic and sophisticated trend. So if you're looking to update your fashion portfolio, the tailored fit is definitely the way to go.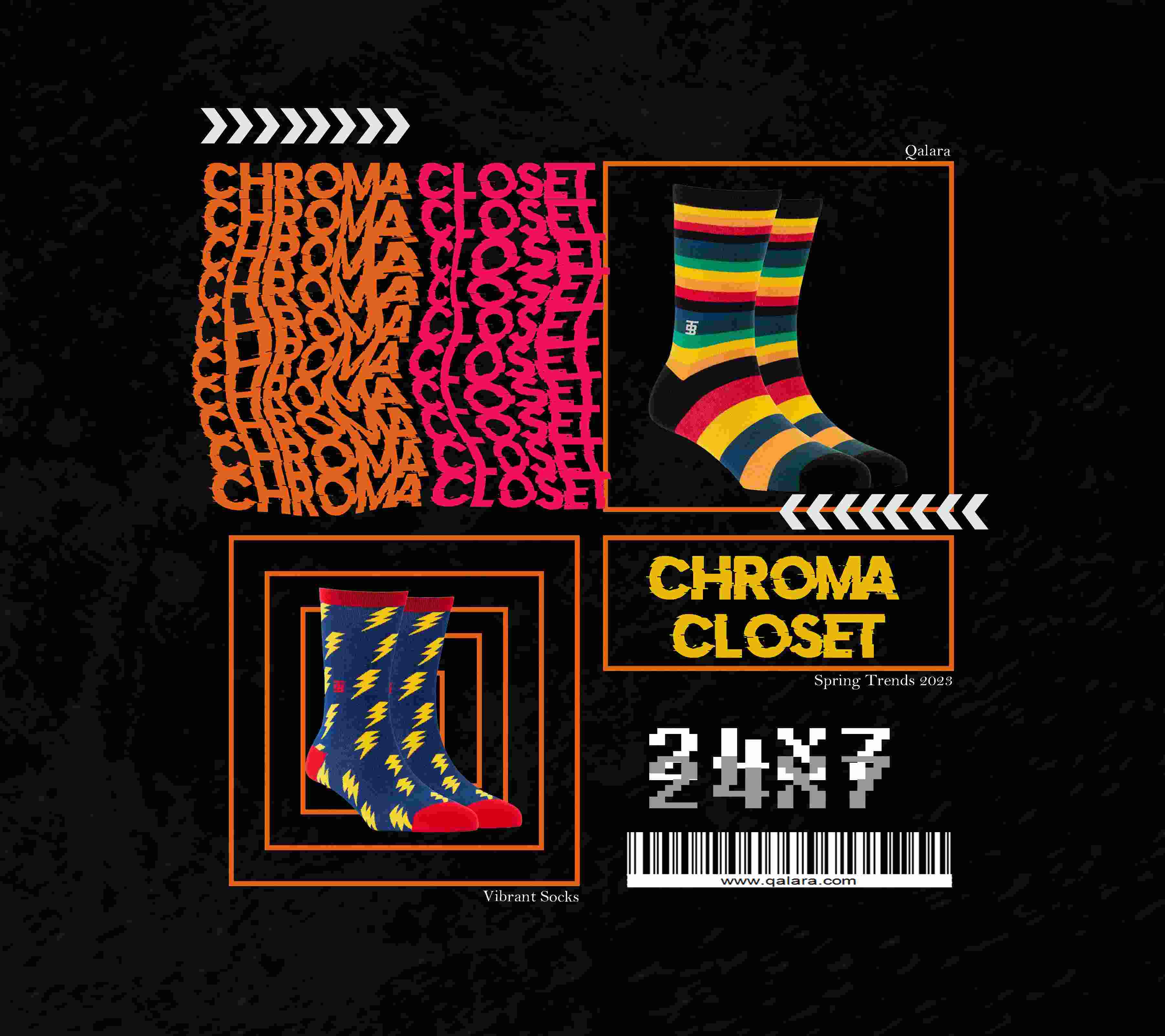 Gone are the days when socks were available only in a chosen few solid colors! Get ready to spice up your wardrobe with "Chroma Closet" – the trend that is all about super vibrant, sprightly-hued socks.
Socks, a humble accessory that was once hidden away in shoes, has now become the blunt statement fashion element of the year. With 'Chroma Closet,' one can turn heads by making a bold statement with their feet! This trend is all about adding a splash of color to the everyday outfit, and what better way to do it than with some expressive bright socks.
Think of peppy colors such as vibrant yellow, vivid blue, or even neon green. The idea is to break the monotony of the outfit and draw attention to the feet. It is a fun and playful way to add some personality to any look.
One of the great things about this trend is its versatility. Whether one is dressing up for a fancy occasion or dressing down for a casual day out, 'Chroma Closet' can work for any outfit. Pair some bright socks with a classic suit to add some fun to the formal wear, or wear them with sneakers and shorts for a playful casual look.
But it is not just about the colors – the design of the socks also plays a big role. From bold stripes to festive reindeer, the design possibilities are endless! Check out the beautiful range of socks at Qalara, here.
Cute But Crazy says the vibrant socks will be a big hit yet again, and this trend is here to stay! Today's millennials who are looking to add some excitement to their wardrobe in 2023, look no further than Chroma Closet. It is a trend that's all about having fun with fashion and expressing oneself through socks!
Pro-tip for our buyers: Align socks from the 'Chroma Closet' trend with garments from the 'Dramatic Dull' collection in your store, and get the wheels in motion!
Seller spotlight: With a dash of fun and quirk, every pair of socks by this innovative fashion brand for millennial men, raises the standard of comfort and style!
As the fashion industry ushers in Spring-Summer 2023, we are witnessing a diverse and inclusive set of trends that are a celebration of individuality and sustainability. It is heartening to see the fashion industry evolving to ensure a more sustainable and equitable future, where fashion can be both stylish and environmentally responsible.
At Qalara, we are proud to partner with sellers who share our vision of creating a better world through fashion, and we invite you to join us in this journey as we gear towards a more sustainable future.
~ Written by Shambhavi and Utkarsha