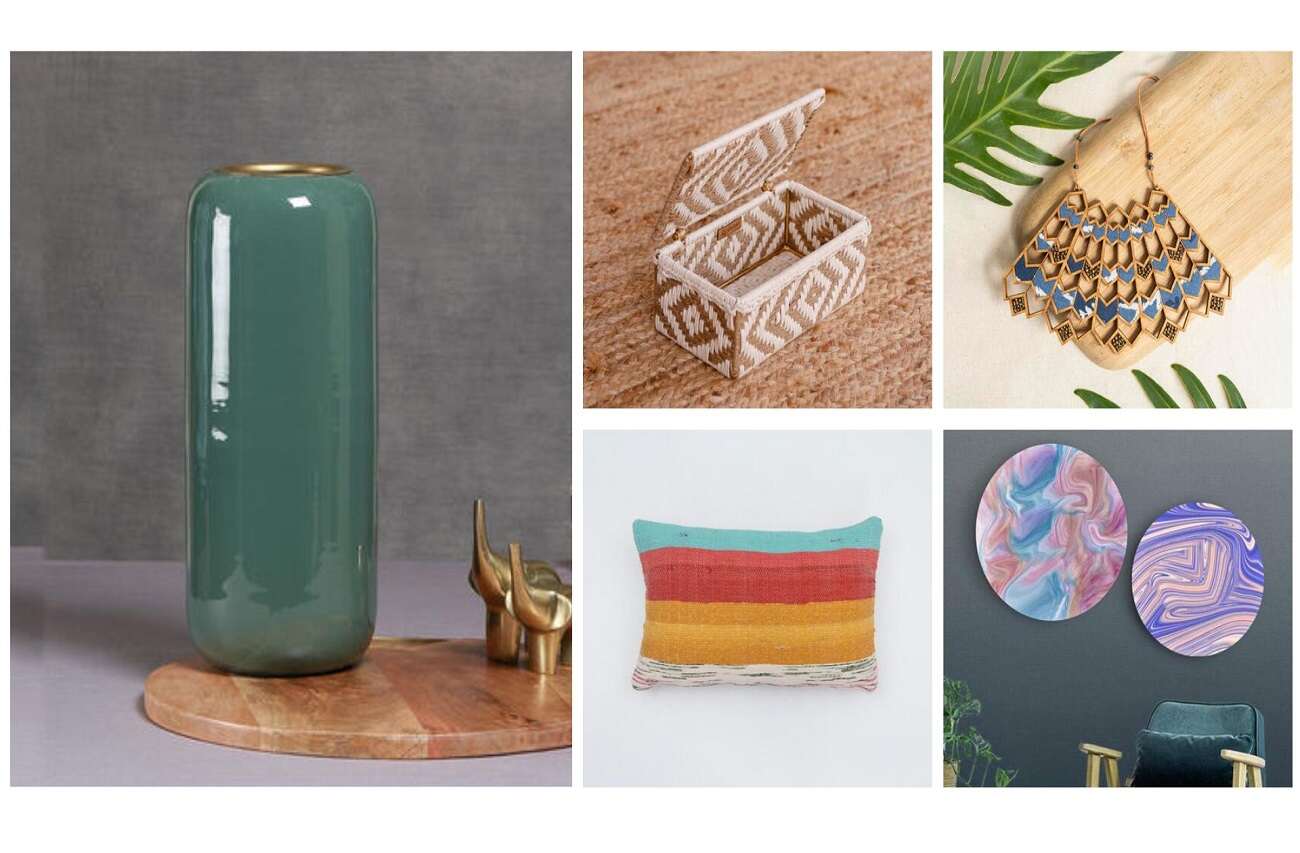 A blooming summary of spring trends 2023
I
t's January, the time when we think the festivities are over. But, this is precisely when mother nature is preparing to surprise us with the most beautiful season of the year, Spring! And it comes as no surprise that with the change in the backdrop comes the change in trends. From home decor to fashion accessories, the season of new beginnings brings with it some super cool trends that will be seen everywhere, this year.
If you are looking forward to stocking up on trendy accessories and decor pieces this spring, you are at the right place. Qalara's team has left no stone unturned in creating this insightful Spring 2023 trend guide that will help you make informed and relevant choices to stay one step ahead. Keep reading to get an inside look at the industry trends and to know what consumers are most excited about.
Along with this detailed spring trend report,

Qalara

and its partner sellers bring a range of trend-right products that is sure to sell like hotcakes!
In today's world, we have all started to spend most of our time online. With Meta growing big bit by bit, humans are slowly getting comfortable living in the digital world.
Digital spectrum, as an upcoming trend, helps us retreat from harmful screen time. It gives us the much-needed break that is not too far from the digital feel.
From rippled and twisted surfaces to creating illusions with materials, colors, and lights, this trend is all about soft ombré effects for a diffused look. While color-changing patterns add to this trend, classic dual ombrés or iridescent finish helps get a hint of the hi-tech shine.
With decorative items that modernize a down-to-earth look, this trend caters to a growing need for authenticity. The Sober Boho trend is an evolution of bohemian aesthetics.
From hand-fashioned forms and heirloom-inspired pieces to small-scale blossoms and artistic floral motifs combined with large wild branches, this trend is a blend of Bohemian and Farmhouse trends that are still going strong!
Homes in Spring 2023 will flaunt rich earthy tones, organic materials, and vibrant patterns. This trend, as an extension of the Boho trend, is here to stay.
Stock up your stores with these beauties:
Taking the Industrial trend from AW '21/22 and softening it with a pastel palette makes this trend suitable for both spring as well as the summer season. Industrial materials and tough outdoor gear with soft colors and open, airy designs are what this trend is all about.
From simple architecture-inspired forms and symmetric patterns that are smooth, matte, rounded, and cozy, to powder-coated, rubberized, and brushed metal finishes, this trend employs long-lasting materials to preserve and extend the life of products, making it an eco-friendly trend!
This trend is a response to the global shift toward a more flexible lifestyle, offering items that may be worn for both informal and formal occasions. This trend supports the "buy less, buy better" ideology. Classic minimalist design and modular functions define this trend.
Prioritizing long-term design, sustainable materials, and usability is what makes this trend super cool!
Driven by nostalgia, nature, comfort, and craft, resulting in designs that foster a sense of connection and calm, Reclaimed Romance is inspired by everything from florals and pearls to foliage.
To minimize the negative environmental effect, this trend puts an emphasis on the use of natural dyes and deadstock design. Reclaiming materials that would otherwise end up polluting the landfills, this trend follows the principles of circularity, making it the hottest upcoming trend. Qalara brings to you a wide range of jewelry crafted with reclaimed materials.
As Spring season changes the setting in the nature, these Spring trends will change the modern living spaces and modern wardrobes for good, and be a major mood booster just like the season. Break the monotony and explore these sprightly-hued trends!
Happy Spring, in advance!
~ by Pragnya Jain, Antara Priya and Utkarsha Rai