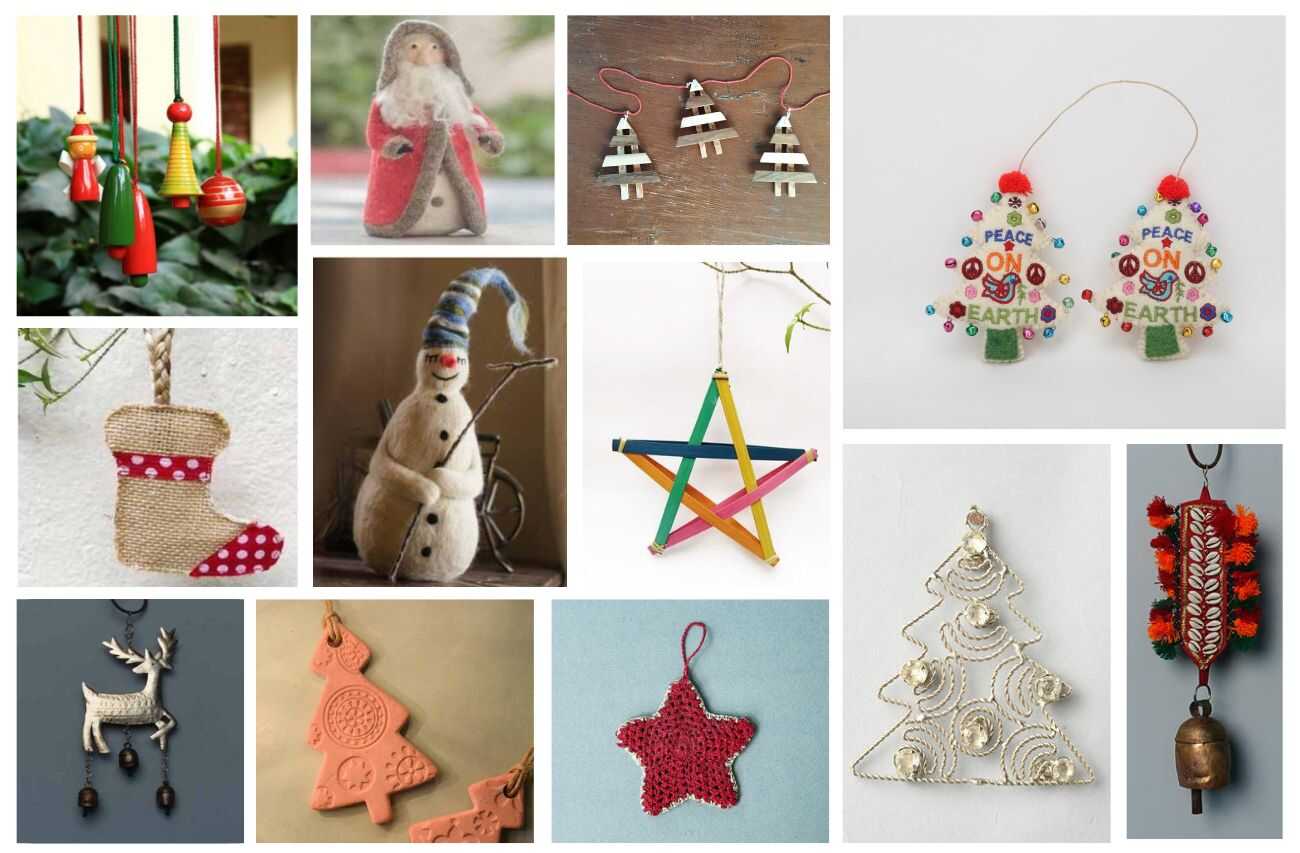 Replace your tinsels with green ornaments
I
t's the most wonderful time of the year, it almost is! From twinkling lights to jingling bells, from shining stars to wintry wonders, from storefronts to landing pages of e-commerce websites, the message is clear: "the holidays are upon us!"
Sounds fun? It surely does! But, as we look at the bright side of the festivities, the other side can't be ignored. Abandoned Christmas trees, and bins overflowing with discarded gifts and decor items, made with non-biodegradable materials, all contribute to the festive carbon footprint.
Before living rooms across the globe start smelling like Christmas, let's look at the holiday trends to understand the consumers and the need of the hour.
When we say 'need of the hour', most of us think about going green! Surprising, right?
Let's look at some international figures on the impact of festivals on the environment:
Research in the U.S., 'The Carbon Cost of Christmas', suggests that each person produces an additional 1,400 pounds of carbon dioxide emissions (CO2) during the holiday season
Another article by the BMO Global Asset Management says 74% of UK adults are aiming for a more environmentally friendly Christmas this year

And as per a similar study in Australia, the waste Australians produce increases by 30% during the festive period
The conclusion is: Overconsumption and festivities go hand in hand, and that impacts our collective carbon footprint.
The modern consumers' demands:
While for some environmentalists, festivals like Christmas are one of the biggest concerns in terms of carbon footprint, we think it is a great opportunity for modern, eco-conscious consumers to participate in the movement toward a more sustainable tomorrow! 
What people buy is what brands make. It comes as no surprise that consumers today are more informed, and with climate change in focus, the consumers are moving towards making conscious choices.
Back in 2019, searches for zero-waste decor were up 81% and searches for sustainable gifts were up 118%, according to Pinterest Holiday Guide, 2019. Fast forward to 2022, this trend continued and continues to grow every year! More and more consumers are focusing on sustainability and are looking for ways to be more eco-friendly. Not just color, material, and creativity, but 'eco-awareness' is a term that tends to dominate most of the trends seen this holiday season.
Keeping in line with consumer demands, Qalara, and its sellers bring to you a wide variety of green alternatives you should consider this Christmas. Ornaments crafted with a range of eco-friendly materials, from bamboo and cane to jute and cotton, to other sustainable decor items, Qalara offers its buyers a myriad of options to choose from this holiday season.
Qalara features an unbeatably fascinating assortment of adorable little ornaments, all handcrafted with wool and fur. Blanketed in bright and delightful colors, these ornaments will fill festive spaces with cheer and gusto. While wool and fur felt are among the world's most biodegradable materials, felt ornaments go well with the current trends to further the cozy narrative.
The miniature hanging ornaments, by this Delhi, India-based seller, are limitlessly cute, attractive and all things in between!
Festive ornaments to ring in the Christmas cheer never looked more adorable! Free from the touch of a machine, this range of jute ornaments, brought to you by Qalara is a joy to behold! Tailored with love, these little pieces are made by the artisans of Jaipur using the technique of patchwork. The artisan's skilled touch makes these Christmas decorative pieces truly one-of-a-kind! Jute is a celebrated eco-friendly material. Its brown and off-white shade gives it a classy and earthy feel; that explains why people refer to it as 'the golden fiber'!
Crafted with linen, one of the most durable natural textile materials around, these cute pieces of brown linen hanging decor will last for a decade, if not more. This range conveys an authentic farmhouse aesthetic that brings it to the spotlight this season. Since most trend forecasters predict that influences from Scandinavian and farmhouse design will provide a fresh twist to the traditional festive decor.
Tailored with love, these Christmas tree skirts are hand-fashioned by artisans from rural India. Made with cotton, these pieces can be washed and stored for the next holiday season!
Made from upcycled fabric scraps bought in bulk from apparel manufactures, these hand-stitched offerings encapsulate the Boho spirit in a contemporary style. While helping save a piece of cloth from going into the landfills, these upcycled wonders make celebrations more mindful and gives a feeling of satisfaction.
Glued with values of equality, transparency, and sustainability, this seller's ornaments speak the green memo out loud. These offerings, that are crafted with bamboo, an incredibly sustainable material, allow for minimal surface decoration. They bring home a rustic look inspired by the Scandi Farmhouse trend, that has been going strong this AW '22-23. If stored well, these offerings can be used again and again and again, increasing the lifespan of the product which makes it a conscious pick.
Handcrafted with love, these jolly hand-cut and turned wooden ornaments brought to you by Qalara are sturdy and highly durable.
Fun fact: The craft of wood turning is hundreds of years old. Chips of lac, a natural resin acquired from forests, are bought locally to make the color with which these wooden pieces are coated. These rural artisans persevere to keep this craft alive despite stiff competition, and that is something that attracts conscious buyers!
Metal continues to dominate all major trends this year, and rightfully so!
As we know, Christmas is almost synonymous with glitter. And when we are talking about going green, metals are one of the only materials that bring a shimmery finish, while still being more sustainable. Sellers at Qalara cracked this code to offer a gorgeous collection of metal ornaments that brings the Christmas glitter the green way.
Handcrafted by rural Indian artisans with clay, these ornaments add a lot more value to the Christmas decor. What's more? Ceramic offerings are corrosion-resistant, so these little pieces can be used year after year, making them all more sustainable!
Qalara pro tip: If you are looking for magnetic décor items to grace your shop shelves and attract your customers' attention, you ought to grab these Christmas tree ornaments!
Hand-painted by artisans from the magical valley of Kashmir, India, these eye-striking papier mache Christmas ornaments are all about detail! The range of traditional holiday colors and the hand-painted intricate patterns are a joy to behold! Authentic and exclusive, these beautiful ornaments showcase the beauty of Kashmiri motifs. Since the craft of papier mache uses discarded paper and all-natural and recyclable items, this art form has gained popularity in the recent past and is widely appreciated for its fine artisanal quality.
Qalara pro tip: Repurposed decor is in trend, making it the right time to stock up on papier mache Christmas ornaments!
Fun fact: Kashmir is the hub of papier mache craft in India, and this craft form gainfully employs 35,000 artisans.
Made from recycled scrap iron and finished with a copper coating, this chime emits a melodious sound that is unique to every bell based on the hand-beating technique adopted by the artisan. Scrap iron sheets are repeatedly beaten to join them together and to give them the required shape. The metal parts are neatly joined by expert hands through a locking system without any kind of welding. Then they are coated with powdered copper with the help of mud paste and then heated in a furnace to fix the powdered copper on the surface of the bells. Once cooled and ready, a wooden piece is attached to the center of the bell for that characteristic sound which is beautifully sonorous.
Fun fact: The Kutch bell craft is believed to be over a thousand years old, one that originated in Sindh. These bells were used to identify cattle. They were tied around the cattle's neck so the owner would know of their whereabouts.
This collection makes the process of going green seamless and feasible with its range of paper festive decor, stamped with an artisanal touch.
Handmade papercraft decorative like these paper hangings are a beautiful result of free-flowing creativity and a strong vision for a sustainable environment. The brand behind this collection has always been building upon the idea of making aesthetically fulfilling decorative that carry ecological responsibility. What's more, you feel the joy of knowing what you did for your environment today!
Need more options to choose from? We have got you covered!
Explore

here

and add as many as you want to your cart. We are here to assist you in stocking up for the holiday season, keeping in mind today's consumers, who are more conscious than ever!
~ Written by Utkarsha Rai