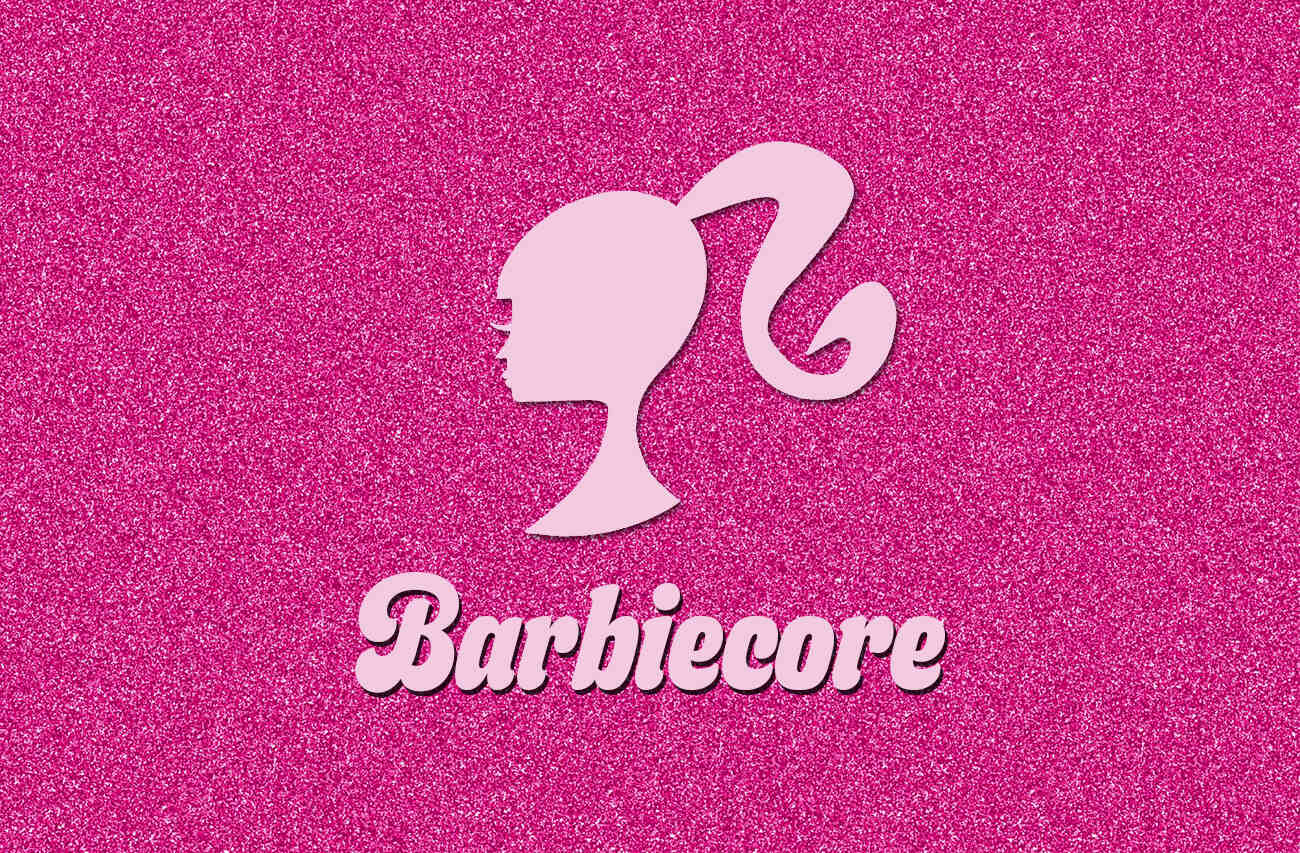 From lifestyle to décor, explore Barbiecore
P
ink is in the air. Pink is everywhere! Riding the crest of the Barbie trend, everyone is aboard the Barbie express. It is sentimental for millennials. It is nostalgic for Gen Z. It is hip and modish for the Gen Alpha. But all in all, it is pink and glamorous for everyone all around!
Greta Gerwig's rendition of Barbie has certainly managed to paint more than just the Tinseltown pink. The movie, set to release worldwide on 21st July 2023, has truly created a stir across the globe. It is making excited fans rummage through their wardrobes to find just the peppy fit and get their Barbie-game on! Eliciting nostalgic feels, the trend is reintroducing the fashion and aesthetics of the good old days. Rosy-glasses on, ready to strut around, Barbie is back with a bang! And she proudly spearheads a buzzworthy phenomenon termed as the 'Barbiecore' trend.
What is Barbiecore though? Can all things pink make the cut? We wish! Being a bedizened Barbie isn't a cakewalk after all. The trend may sound cute and reductive but it is all about capturing the zeitgeist of Mattel's leading lady just right. Let's get on the Barbie bandwagon and dissect the facets of this trend.
✨ What is Barbiecore: From basics to the deets
Barbara Millicent Roberts aka Barbie is quite obviously Mattel's most sensational creation to ever exist. Dressed in oh-so-pink (Barbie's favorite shade), drop-dead gorgeous, and oozing sass, Barbie demands attention wherever she steps. In fact, Barbie and Ken, the chic and it-couple, hold the mantle of the most popular dolls in the world! They carry confidence. They symbolize spunk. They dare to dream!
After entering the toy/doll market in the late 1950s, Mattel took to diversifying Barbie's reach. By the 1980s, Barbie had established a franchise, entering the world of multimedia with video games, animated films and series. Today, Barbie-branded products range from books and apparels to cosmetics and accessories!
Made famous by celebrities like Paris Hilton and Britney Spears, the Barbiecore fashion trend can be traced back to the late 1990s and early 2000s. 'Undeniably feminine, very pink and glittery' was how tabloids defined the styles of these popular figures back then. The trend then was propagated by costume designers of films such as Clueless, Legally Blonde and the cult classic Mean Girls.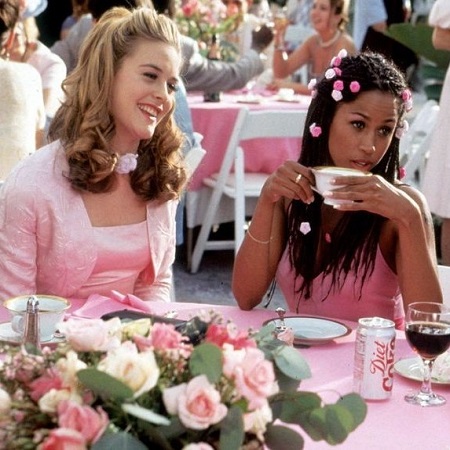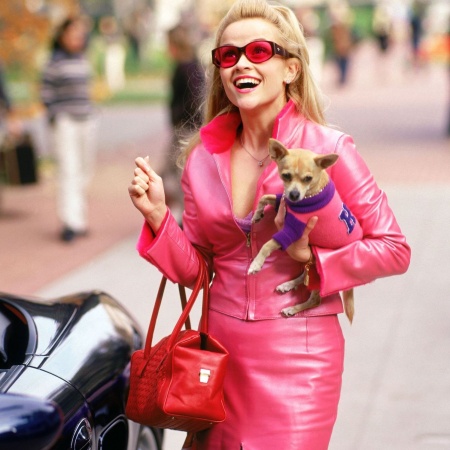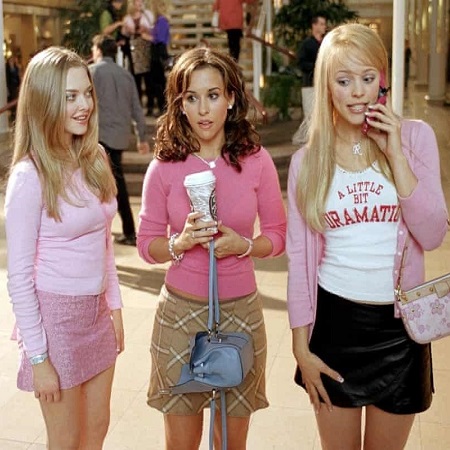 They gravitated towards featuring the female leads in bright and kooky outfits that were theatrical and eye-catching. A happy-go-lucky personality juxtaposed with a freewheeling fashion sense resulted into characters that became instrumental in helping the Barbiecore trend gain traction. This prevalent pop culture iconography made the trend achieve a simplistic title of being 'pink and dressy.' In the world of couture, Pierpaolo Piccioli's 2022 all-pink Valentino fashion show and Jeremy Scott's Spring/Summer 2015 collection for Moschino paid homage to the stylish doll. Hot pink dominated the runway and all the fits were centered around Barbiecore aesthetics.
Thanks to the movie and the hype around its resurgence, Barbiecore as a trend peaked in June 2022. This was also when pictures of the lead actress Margot Robbie donning an all-pink fit went viral. So obsessed had the world become with the comeback of Barbie that there was a 416% spike in searches for pink apparel and clothing! The 'Barbiecore' hashtag even mustered over 500 million views on TikTok. Mattel even struck deals with 100+ companies. Popular brands and labels such as Gap Inc, Primark, L'Oreal, Crocs and more released their own Barbiecore collections. In an unreal promotional deal with Airbnb, one could book a stay in Barbie's Malibu Dream House! 

Grasping the billowing challenges the world faced starting 2020, Pantone predicted the color of the year for 2023 as a bold shade of red, Viva Magenta. It also came at a time when 'Dopamine dressing' took hold. "It's a color that really vibrates with vim and vigor," says Leatrice Eiseman, executive director of The Pantone Institute. It meant to signify vitality and strength. Luckily, the cultural reset that came with Barbie's revival aligned with this notion. A symbol of infectious optimism and vigor, Barbie is known to sweep the neighborhood with her chipper playfulness and spark! Celebrating her exuberance, the Barbiecore trend is all about the audacious shades and styles that grab the eyeballs.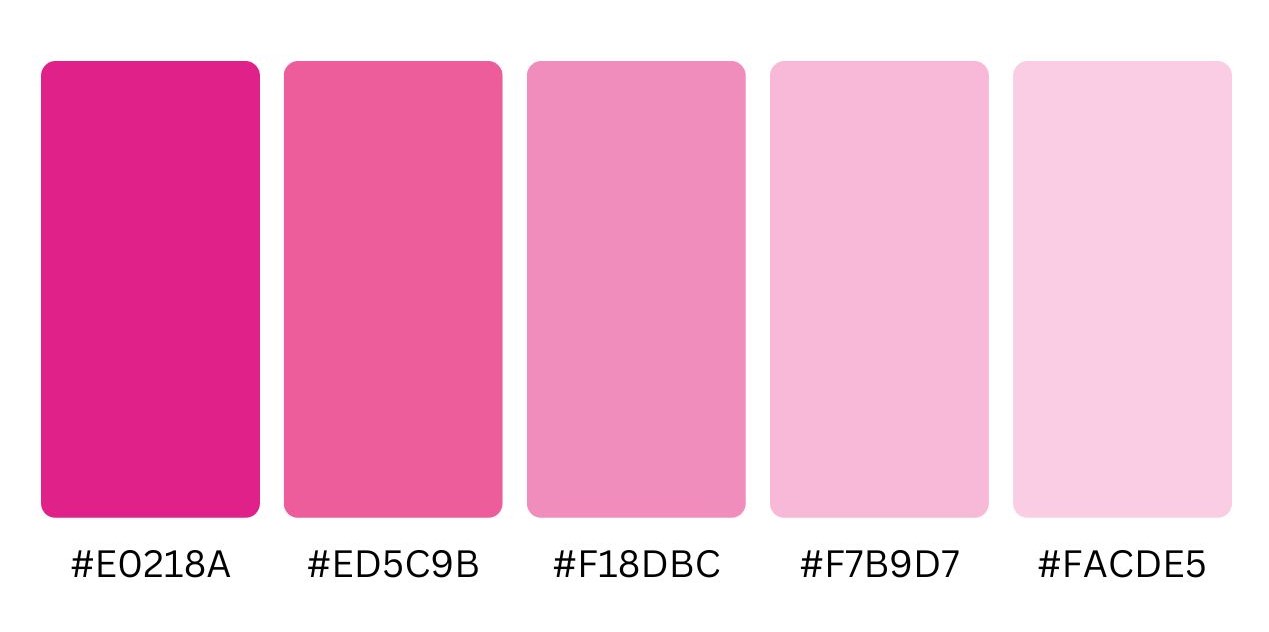 While the signature 'hot pink' shade is having its moment on social media with popular hashtags keeping it afloat, WGSN notes that consumers are also leaning towards products clad in more muted and lighter tones of the pink color. Despite the social buzz, data suggests that e-commerce sites are having to offer discounts to sell their bright pink products. It is, thus, safe to surmise that 'hyper pink' as a fashion color may have already peaked. In light of this, retailers and businesses are advised to look beyond the social trends and gear towards lighter pink tones such as bubblegum and dusty pink for longevity. These lighter pink products may seemingly trend for longer, defined by their feel and look. Remember, color is only one part of the trend, the other being channeling the 'go-big-or-go-home' vibe.
✨ Barbiecore, from furnishings to décor
The Barbiecore trend, as we know it, is primarily driven by fashion and accessories. But this trend goes beyond just fashion that is spandex-galore, fit-and-flares, and beach-blonde hair. Being characterized by ruffles, feathers, checkered & gingham patterns, glitter & sparkles, florals, and bedazzled silhouettes, are all nods to the Barbiecore concept. Emitting loud, maximalist, fluorescent, bubbly, and sparkly vibes that spread joy or a feel-good aura are the highlights. This carefree and unapologetic aesthetic is not just exuded by Barbie. As it happens, even her 'Dreamhouse' is a dashy sight to behold!
One look at Barbie's Dreamhouse is an exercise in escapism. Over the past 60 years, Barbie has had over 20+ Dreamhouses. The first rendition came out in 1962 while the latest iteration was released in 2021. Each of the houses reflected the domestic ideals of that specific milieu.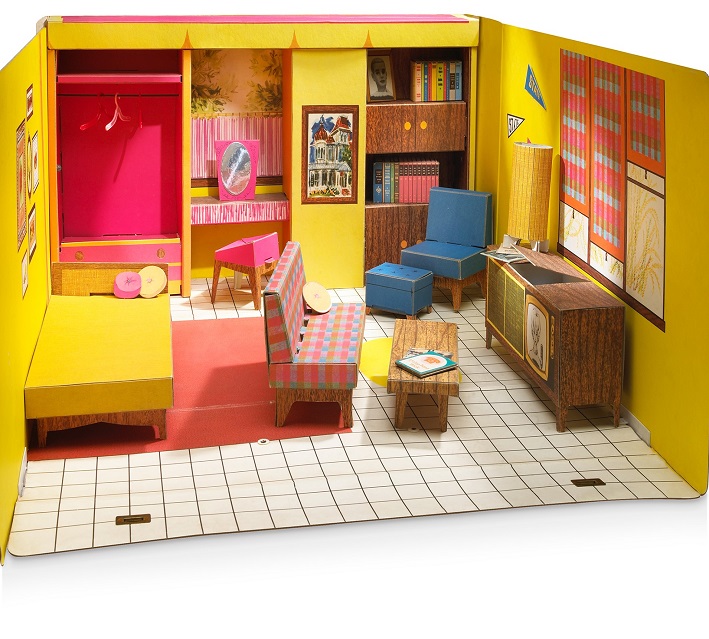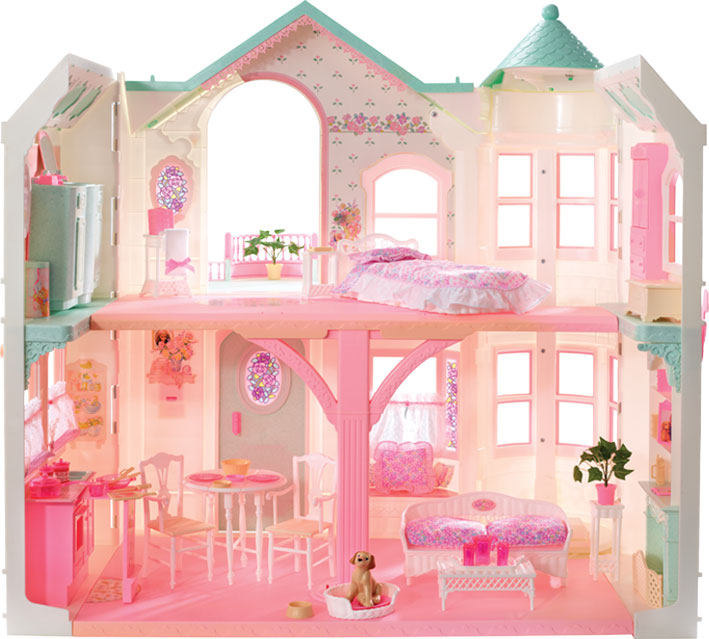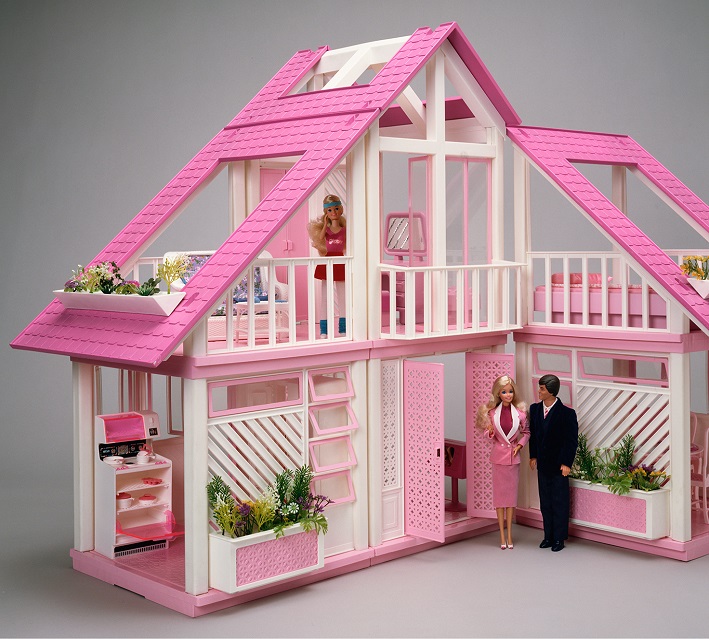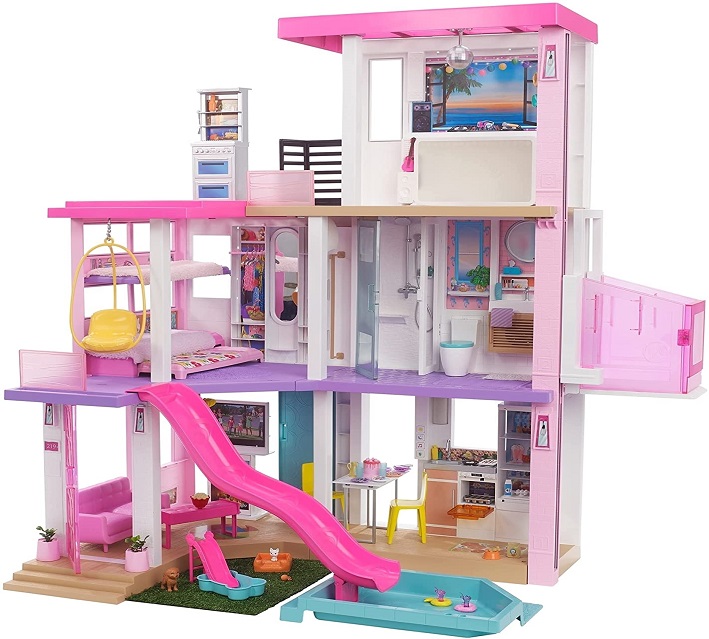 Barbie's Dreamhouse has an expressive personality of its own. Even sans Barbie in it, one can guess whom the eclectic mansion belongs to. Glossy walls, shimmering pools, slides, and a barbecue cum dessert buffet, Barbie has it all! Barbiecore, thus, surpasses fashion. The vibrant trend taps into decor and lifestyle too. Let's take a look at what all can make a house Barbie-worthy?
With all the buzz around the movie, consumers are rediscovering their love for vibrant and sassier elements. Homier items such as pastel planters, stained-glass Tiffany lamps, and canary yellow chairs, reflect Barbie's decor language aptly.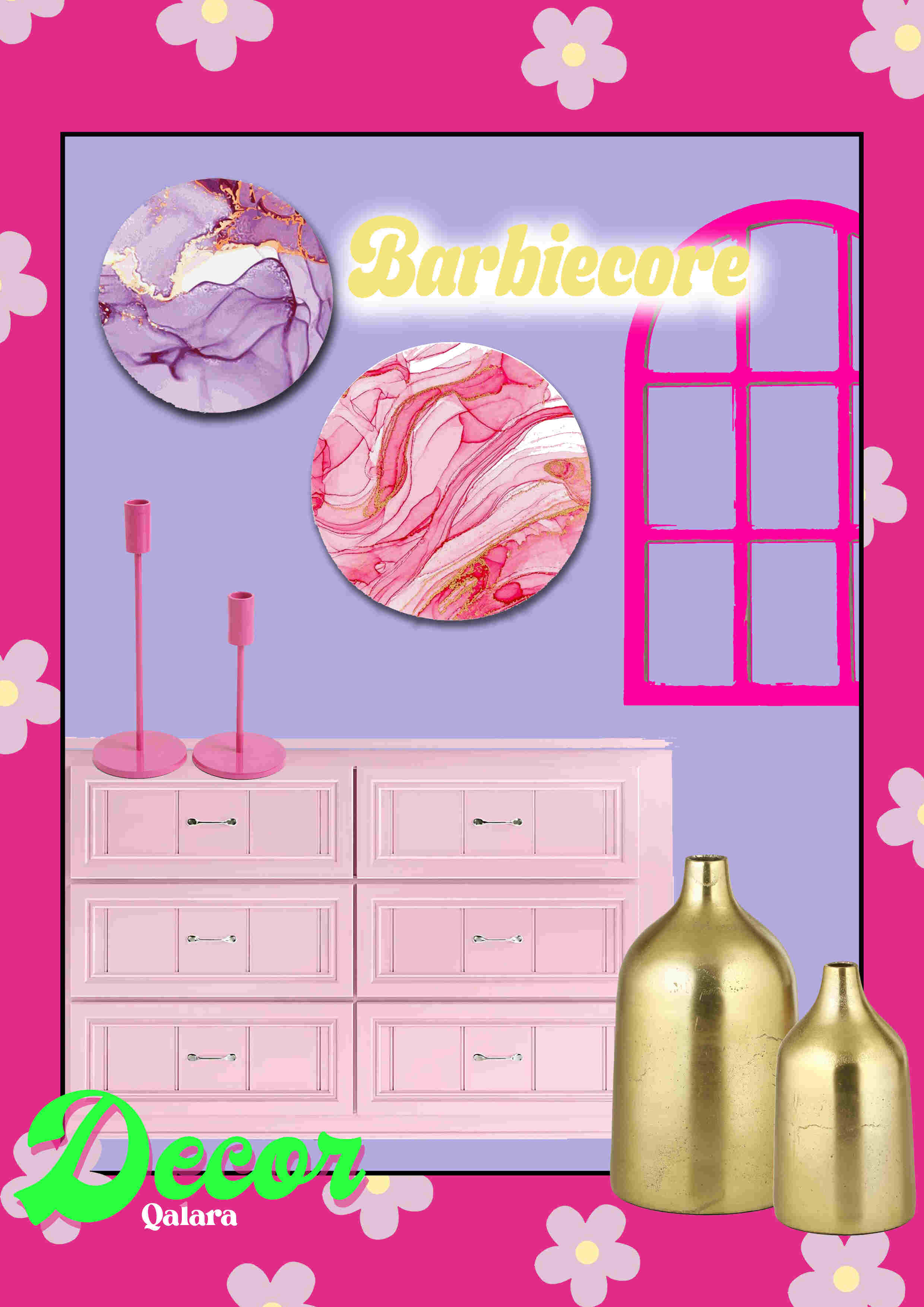 A fitting mishmash of romantic and youthful motifs splashed onto walls can also be a fun ode to mid-century/classic aesthetic that is reclaimed in Barbie's Dreamhouse. These can be floral, ditsy, botanical or butterfly print decals. Solid hanging shelves, retro wall art pieces, and pendant lights can infuse bouts of Barbie-esque character to a space. Some other decor items that might strike consumers' fancy are quirky tabletop pieces and pink, blue or purple-accented decorative bowls!
Being a Barbie sounds like a tough grind, but boy is her Dreamhouse a haven of comfort and convenience for her! With a touch of fantastic and booming with ultra-hip energy, Barbie's home is the epitome of cozy.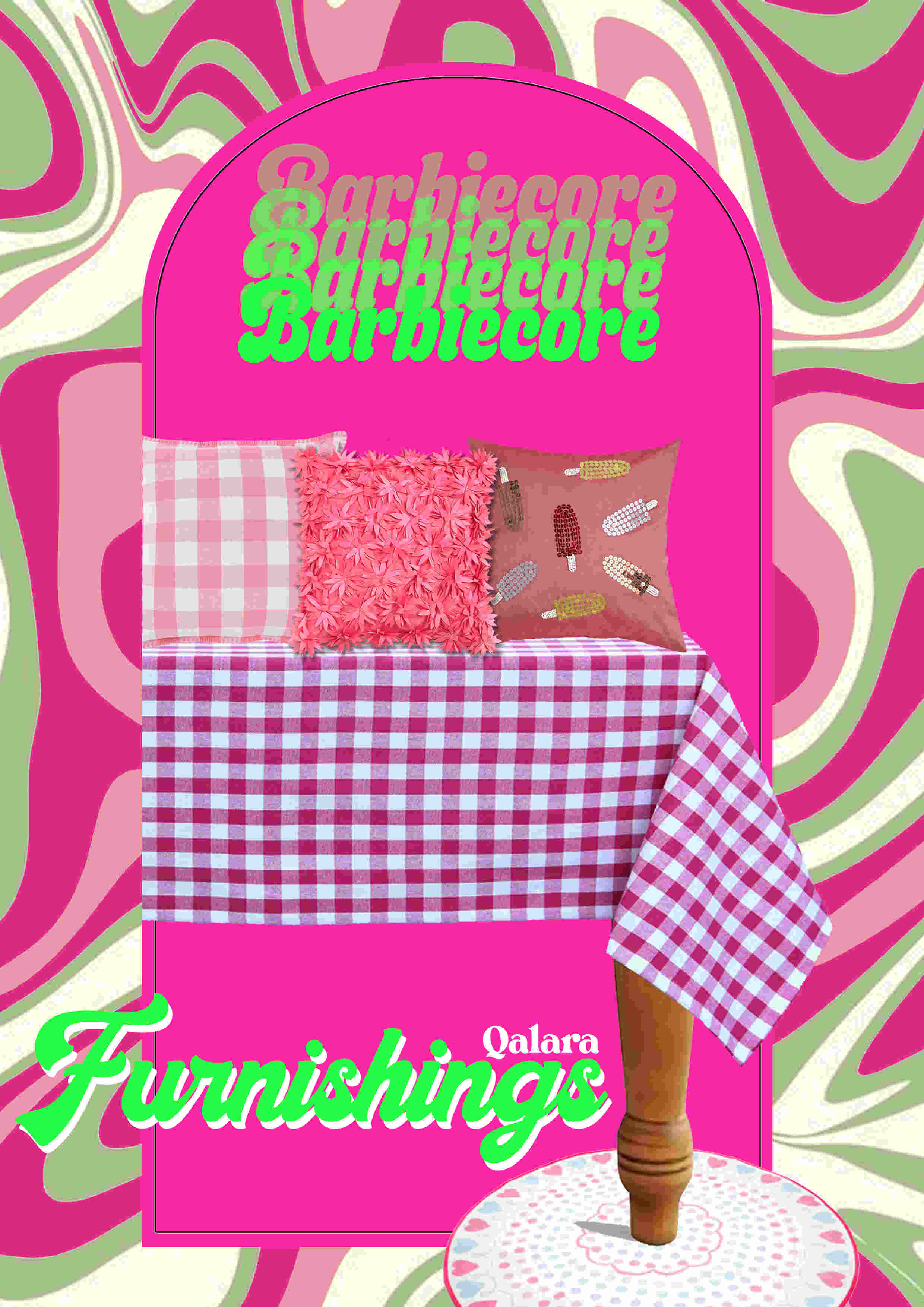 To replicate Barbie's interior-furnishings, the focus can be on prints that are botanical, floral, classic, scroll, checkered/plaid/gingham, or even typography. Shaggy pillows, solid & silken cushion covers, lace curtains, fluffy wall-to-wall carpets, sheer or light-filtering curtains can suit this trend fittingly. Girl-power prints or typography will add just the right amount of rizz to replicate Barbie's signature interiors.
✨ Fancy-schmancy accessories & bags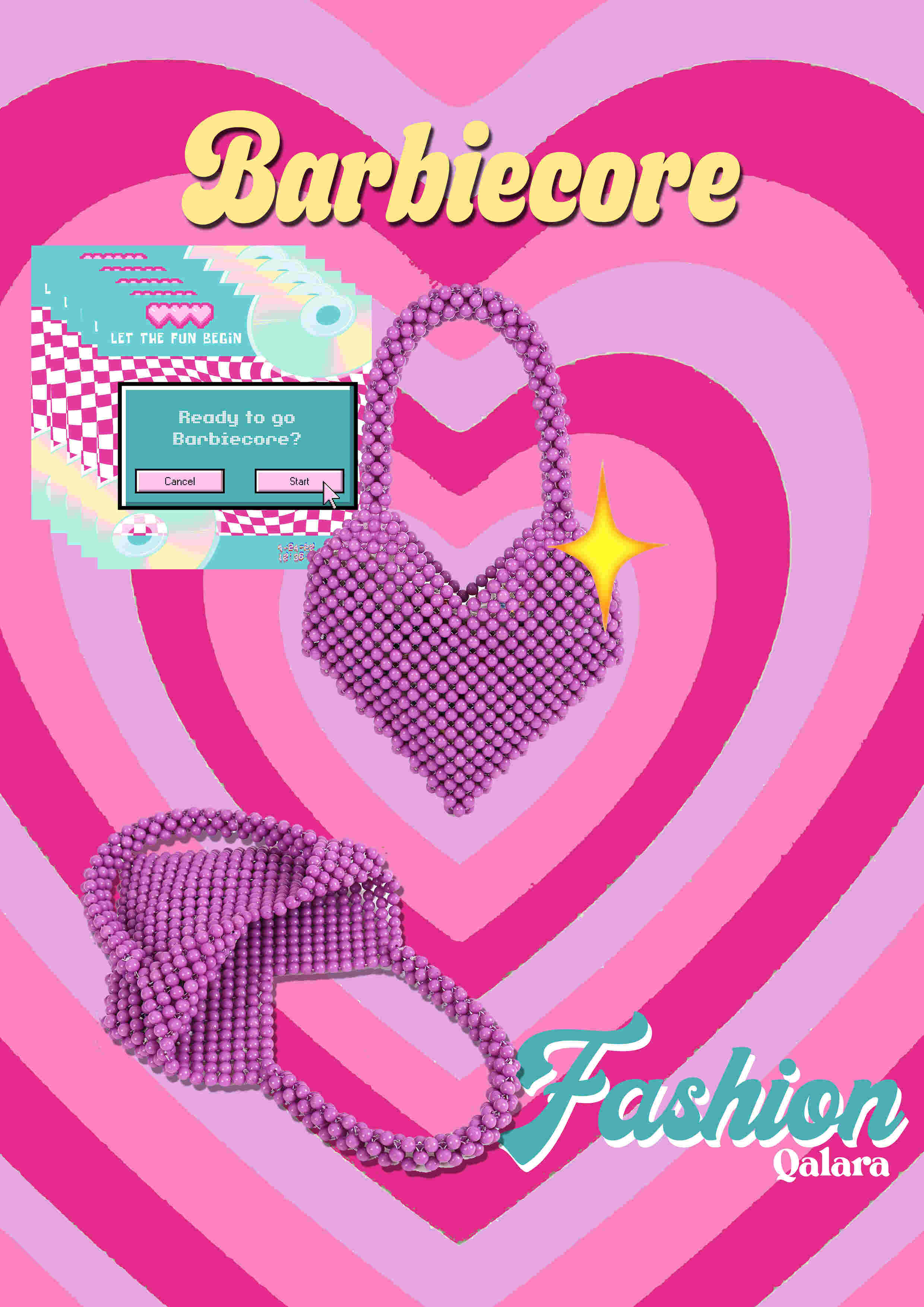 What is Barbie without her snazzy fashion? Fashion essentials that are fun, bold and embrace a breezy design concept are the very spirit of this trend. Mini-bags, oversized pink totes, bucket hats, beaded earrings, torsade bracelets, baroque hand mirrors, chunky belts with metallic accents reign supreme for Barbie! Play out this trend fabulously and shop from a wide range of accessories and bags on Qalara that serenade Barbie's vivacity.
✨ Classy kitchen essentials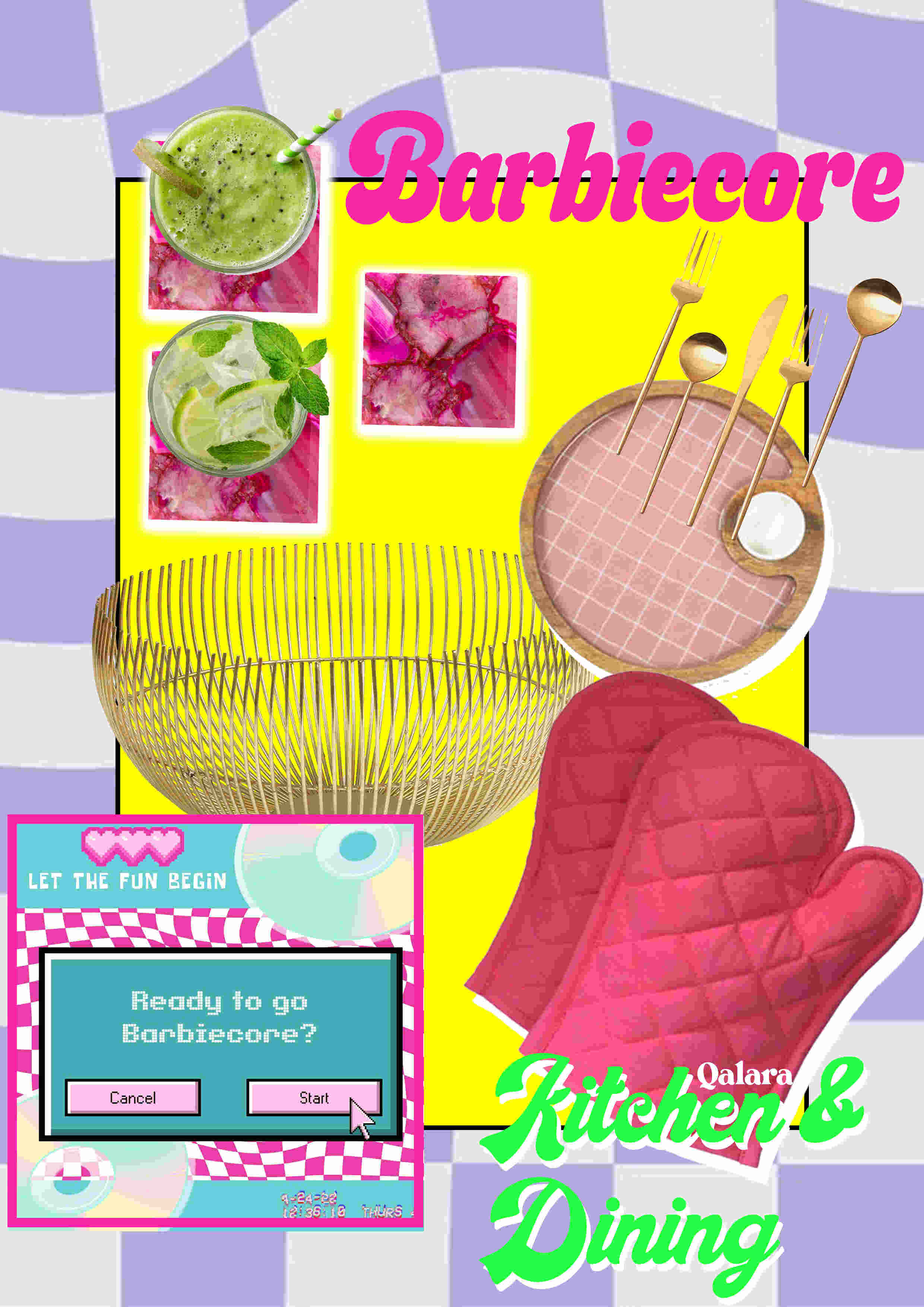 Making a design statement, Barbie's kitchen is outfitted with a counter, curlicues wall-prints, pink royalesque chairs surrounding a dining table, and a very modular kitchen unit. Her deluxe kitchenette features realistic and modern utilities engulfed in a pink-hued palette.
Vibrant offerings at Qalara such as agate coasters, solid charger plates, metallic or gold-toned cutlery, checkered plates, gingham napkins, cute mittens & aprons, and macrame napkin rings encapsulate the raging trend on-point!
Taking everyone by storm, the forthcoming Barbie movie has opened the dam gates of trends and styles from the aughts. Caught up in this nostalgic moment, consumers are going gaga over all things remotely Barbie. For retailers all around, this is certainly an opportunity to leverage. They are drawing in customers by engaging in moment marketing and releasing limited edition Barbiecore products. While this trend reigns supreme, tap into the consumer mood and plan your strategy. Go Barbiecore and manifest your business goals!
~ Written by Gauri S
Moodboards by Shambhavi