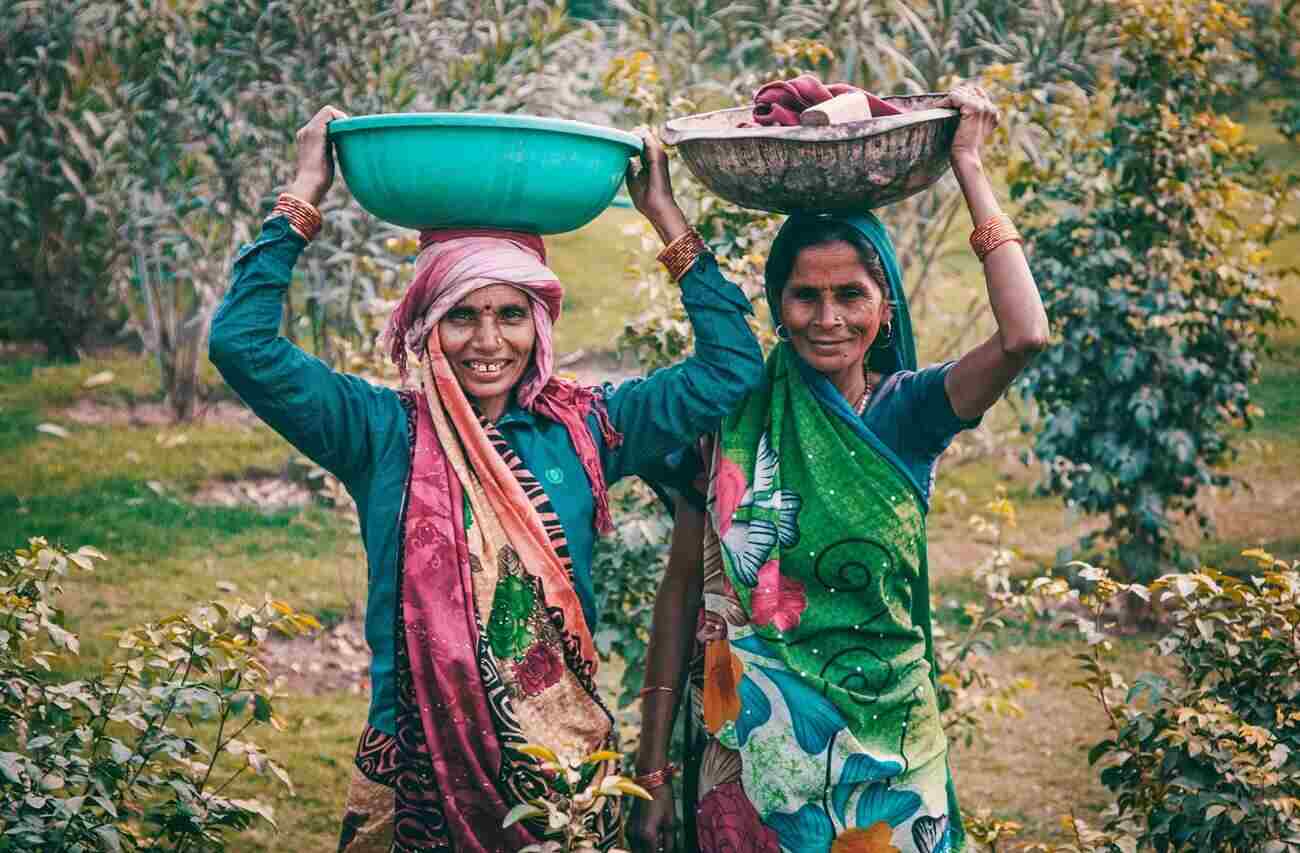 Embracing equity: International Women's Day
S
ince centuries, women have played an important role in writing and creating history. Strong and assertive female figures like Indira Gandhi (former Indian Prime Minister), Savitribai Phule (leading Indian educationalist), Malala Yousafzai (social activist from Pakistan), Rosa Parks (American civil rights activist), and Marsha P. Johnson (American gay liberation activist) have left immortal impressions in their respective niches, influencing millions! And to honor these women pioneers, and others like them, all of March is observed as the Women's History Month with 8th March being celebrated as the International Women's Day!
Indeed, it is because of brave, driven, outspoken and fearless women of the past that the clutches of patriarchal oppression were weakened and women were liberated, free to enjoy equal rights in most parts of the world.
From winning their right to vote during the late 19th century America, to boldly articulating abuse through the #Metoo movement, women have been breaking gender norms and fighting for equal socio-economic rights.

Qalara

proudly takes part in this movement as it highlights creative and trailblazing women-led brands.
1. Empowering the tribal women of Rajasthan
Incorporated in 1988, this brand provides income-opportunities to rural and tribal women of Southern parts of Rajasthan. The seller has trained women in various crafts like patch-work, applique and Kashmiri embroidery, allowing these artisans to produce authentic handmade products. The brand originally started with a small group of 15 women, and then later grew on to become a family of more than 700 women artisans! The seller is also a proud member of the Fair Trade Forum – India, Export Promotion Council of Handicrafts (EPCH) and the World Fair Trade Organization (WFTO).
With a vibrant and culturally-rich catalog of embroidered textiles, this brand has successfully brought a sizable change in the lives of all the women in its team. Adapting to a self-sustaining lifestyle and finding self-worth through their own capabilities and hard work, this seller's efforts have certainly come to fruition as the marginalized women of Rajasthan are now gaining independence in their lives.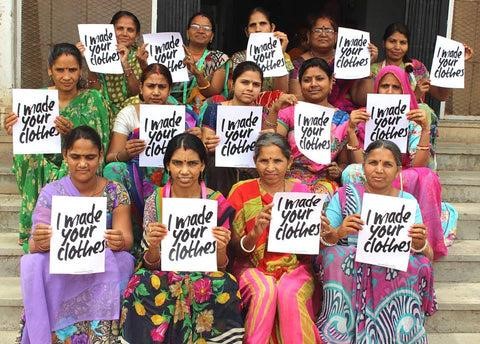 2. Leaving the gender-biased society
An entrepreneurial woman from Bihar started this brand when she was just 19 years old in hopes of securing a better future for herself! Her family was condemned by the people of her village for sending their daughter to a metropolitan city. However, being the free-spirited woman that she is, the unsolicited remarks did not distract her from the nest she was building in New Delhi.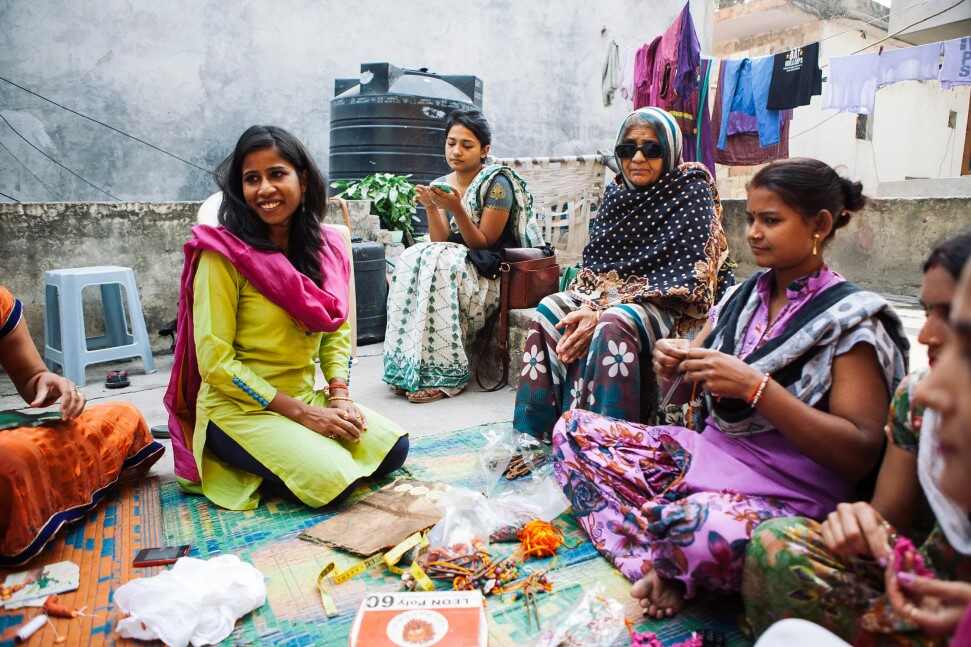 Imparting her confidence and skills to the rural women of Bihar and Delhi, she taught them the beautiful art of crochet. With teamwork, passion, and a desire to be self-sustaining, these women created a range of hand-crocheted lifestyle products like coasters, necklaces, curtain ties and more! Since then, this brand has gained customers from all over the globe including UK, New Zealand & Netherlands. Creating genuine handmade, designer lifestyle products while inspiring and empowering women, this brand was destined to succeed!
3. Magical, mystical and modern
Marrying Indian culture with modern aesthetics, this Jaipur-based brand strives to create a harmonious balance between the two in its designs. A young woman launched this brand in a bid to present the language of love in subtle and stylish pieces of jewelry. The label's contemporary, statement designs are a testimony of the diligent work put in by the rural artisans. Each design is made of brass that is plated with 14kt gold and adorned with real gemstones. The artisans hand-cut the gemstones using rudimentary tools, showcasing their expert craftsmanship. As a result of its consistent efforts and genuine heart, this brand is soaring to new heights everyday!
4. With a heart for sustainability and empowerment
Breaking free from the patriarchal roots, this brand is committed to women empowerment and sustainability. It was founded by an all-female trio of a grandmother, mother, and daughter, who wished to express their creativity and embed their ideas into workaday designs.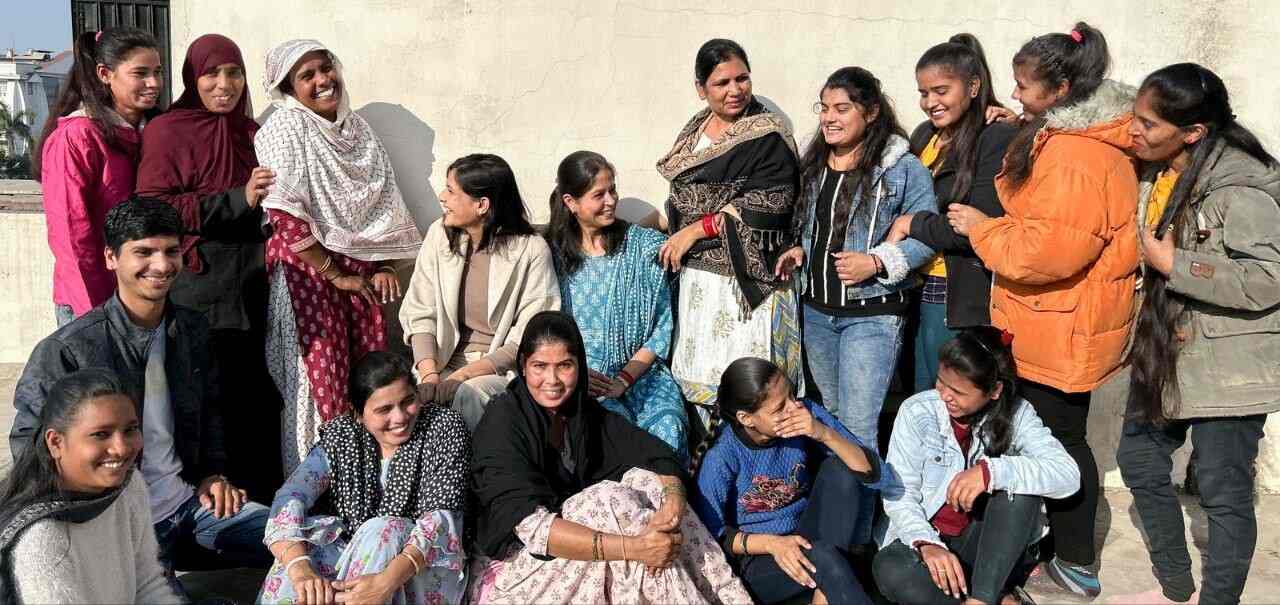 This brand started as a step to combat the oppressive societal beliefs that confined women within their homes, deemed fit to only carry household chores. In order to overcome these trapping structures, the founders created their own line of handcrafted stationery and accessories and started their journey of self-employment.
With empowerment at the heart of every step, they visited several rural areas where they scouted underprivileged women who had been denied occupational or educational opportunities. The founders arrived like rays of hope, with a promise to improve the lifestyle of the women they encountered.
In addition, this brand exclusively uses ethically-sourced and natural, raw materials. With strong sustainability-oriented pillars, its products are made with utmost attention to detail, while ensuring minimal or zero-waste, making it better than its non-green competitors! From the heart of Rajasthan, this women-led brand manufactures a range of stationery and utility products. The journey of this brand from its humble beginnings to a global stature is a testament to what hard work and passion can accomplish!
5. Artisanal flair of Odisha
Incorporated in 2016, this brand was founded by two sisters to create economic opportunities for rural women of Odisha and also revive the traditional crafts of the state. The duo visited remote villages in Bhubaneswar to observe artisans' struggles up close. Recognizing the need to build stable employment opportunities, they held workshops and helped underprivileged artisan women understand contemporary trends.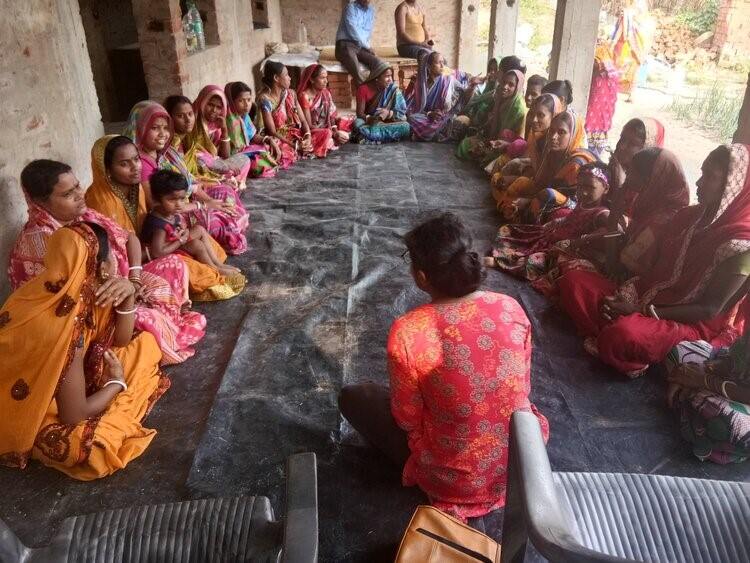 Grasping the essence of minimalist-beauty and pouring it in their beautiful weaves, today, these women essentially make lifestyle products using natural fibers. Moreover, they are rewarded with twice or thrice the pay they received previously by local dealers. Presenting an earthy-chic eco-friendly collection, this brand has been praised by customers from all over the country. Indeed, its genuine efforts to empower the women-artisan community of Odisha are not going unnoticed. The enterprise also promotes sustainable lifestyle and seeks to establish itself as a global supplier of premium natural fiber-based products.
Qalara is also a woman-led business that aims to build a reliable and efficient network of global trade, facilitating digitally-enabled wholesale commerce between buyers and sellers from around the world.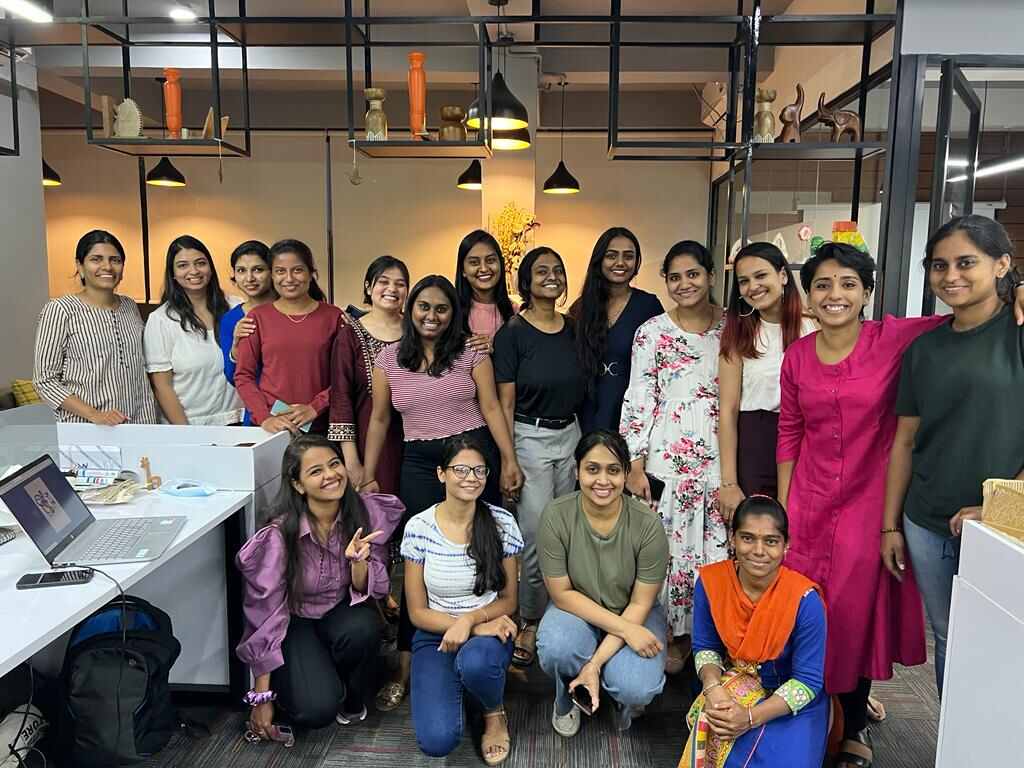 An MBA graduate from Stanford University, Qalara's CEO and Founder, Aditi Pany has been consistently striving to promote a culture of equal opportunities at the workplace, while  empowering thousands of women artisans through Qalara's vast vendor base, to gain independence and equal footing in a male-dominated craft culture.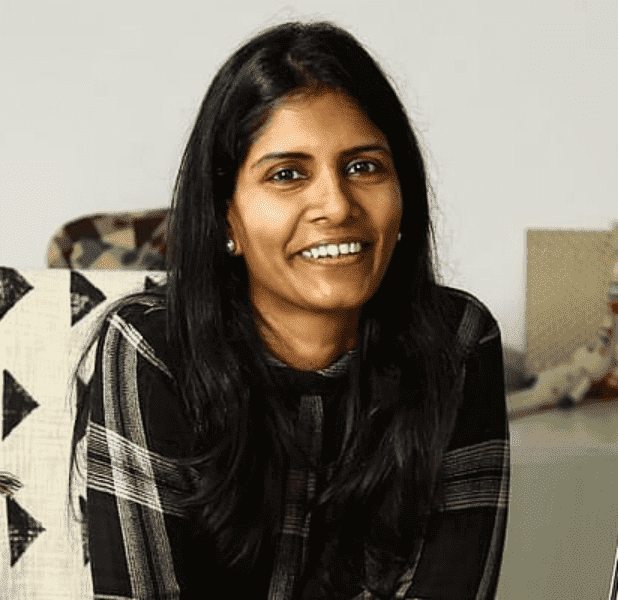 The world has been going through its fourth wave of feminism. Instead of falling into the depths of outdated rigid societal norms, women all over the world are taking charge, paving their own way. By doing so, they are building a better future laden with umpty choices and an agency to live a life they deserve. While women from urban and metropolitan areas have certainly been leading the race, those from rural areas are also stepping up to seize opportunities and make a career for themselves. Qalara recognizes their potential and supports brands that employ women artisans, thereby fostering self-reliability, financial security, and the ability to earn a dignified livelihood. 
Over and above, this International Women's Day,

Qalara

honors all women around the world who claim ownership of their lives and go the extra mile for the greater good!