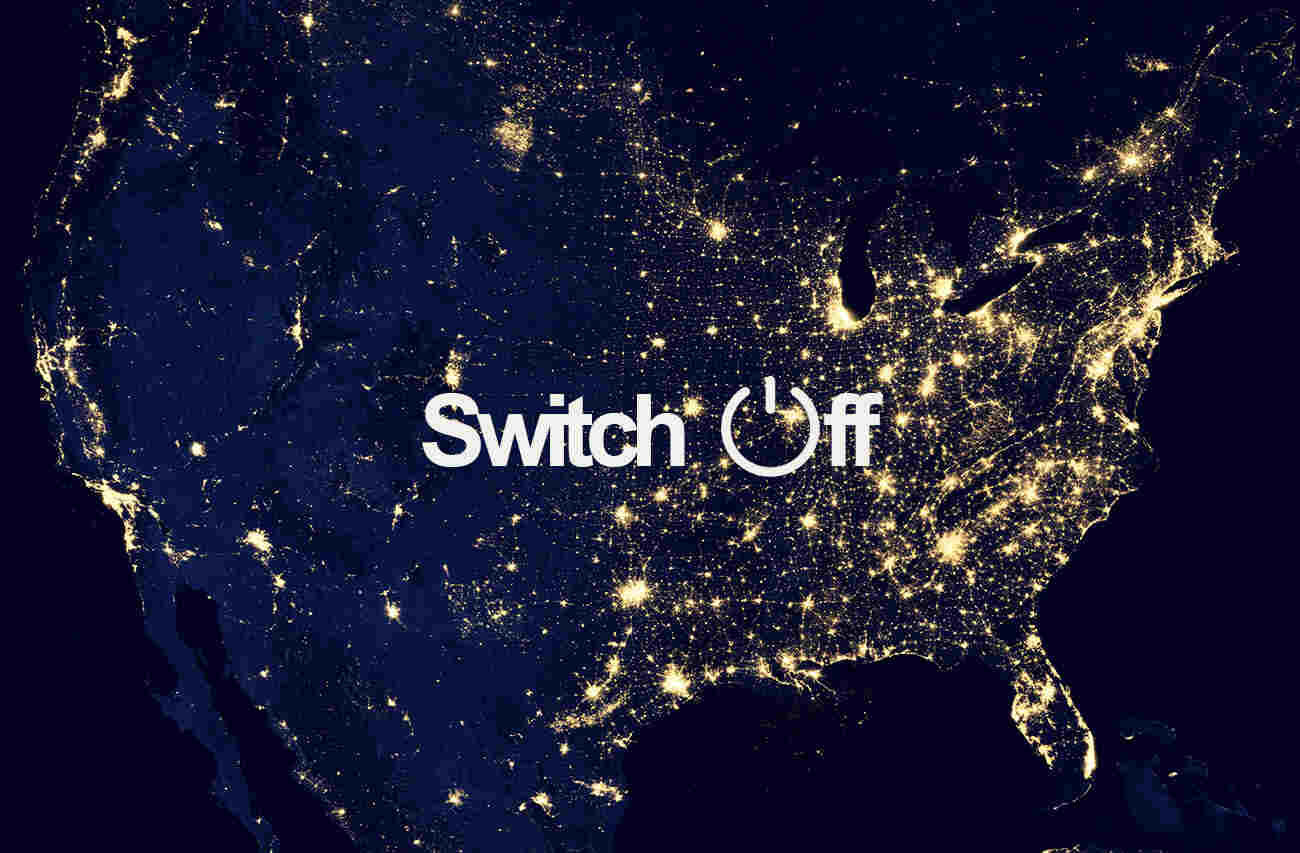 Celebrate Earth Hour, every day!
E
very year, on the last Saturday of March, people around the world come together to observe and celebrate Earth Hour by switching off their lights for one hour. This initiative has become a widely recognized movement and is a symbolic reminder of the need to take action to combat climate change and protect our planet.
Some of the world's most iconic landmarks participate in Earth Hour. The Eiffel Tower in Paris, the Empire State Building in New York, the Golden Gate Bridge in San Francisco, the Sydney Opera House in Australia and the Great Pyramids of Giza in Egypt have all gone dark in support of Earth Hour.
This event only occurs once a year but what if we could extend this celebration beyond just one hour and make conscious choices every day to reduce our environmental impact?
One way we can do this is by making more conscious and sustainable fashion and lifestyle choices. The fashion industry is known for its significant environmental impact, with the use of energy, water, and chemicals in production, as well as the generation of textile waste. However, by choosing sustainable clothing, we can reduce our carbon footprint and celebrate earth hour day, every day!
Qalara and its partner sellers spread throughout India proffer a diverse collection of wholesale products, fashioned without the need for any electrical reliance. These pieces are made through the utilization of age-old crafting techniques such as hand spinning, hand weaving, block printing, hand embroidery, hand carving, hand painting, and myriad others. This meticulous approach engenders an array of articles that are not only imbued with cultural authenticity and uniqueness but also contribute to the causes of sustainability and eco-friendliness. 
Qalara enables buyers to seamlessly source a wide range of sustainable and artisanal products that appeal to the connoisseurs of modern, eco-conscious consumerism, seeking exquisitely handcrafted, high-quality, unparalleled pieces that epitomize environmental responsibility. Let's have a look at a few of these time-honored crafting methods that eschew the need for electricity.
1. The art of hand-spinning and hand-weaving
The annual Earth Hour event has become a widely recognized movement to promote environmental awareness and sustainable practices. Although this event only takes place once a year, we can honor its spirit every day by making choices that positively impact our planet. One of the many ways to do that is by selecting handspun and handloom clothes.
Hand spinning is a technique used to convert natural fibers into yarn by hand, without the use of electricity. This process involves using a spindle and a charkha (a small, portable spinning wheel) to twist fibers into a continuous thread, which can then be handwoven into fabrics. These age-old methods of hand spinning and hand weaving have been preserved and passed down from generation to generation. By employing these techniques, artisans can produce textiles without relying on the power grid, thereby saving significant amounts of electricity. 
In addition to minimizing our carbon footprint, by choosing handspun and handloom clothing, we are doing our part to support craftspeople and preserve traditional techniques that are at risk of extinction.
Moreover, these clothes are not just environmentally friendly, but they are also stunningly beautiful and distinctive. Each garment is uniquely crafted, with a texture and character that is impossible to replicate through modern manufacturing methods. 
In essence, let us observe the spirit of Earth Hour every day by embracing handspun and handloom clothing and showcasing our fashion flair with one-of-a-kind and sustainable clothing pieces.
2. The sustainable practice of hand block printing
Hand block printing is an age-old craft in India that involves stamping intricate designs onto fabric using a carved wooden block. This technique is an artistic and sustainable alternative to digital printing, as it relies on natural materials and does not require the use of electricity. By using only traditional tools and techniques, artisans can create unique and eco-friendly textiles that celebrate the beauty of nature.
Qalara offers an exclusive range of hand block printed products that includes an exhaustive mix of items such as clothing, decor, kitchen linen, fashion accessories, furnishings and more. Each item in the collection is crafted with meticulous attention to detail, and the intricate designs are a testament to the skill and artistry of the artisans who create them. Whether you are looking for wholesale table napkins, or trendy stoles, or one-of-a-kind rugs, Qalara's hand block printed collection of up to 5834 offerings has something for all the buyers. The authenticity and exclusivity of these products make them a truly special addition to any collection.
In a world where digital printing and fast fashion dominate, hand block printing is a reminder of the importance of slowing down and appreciating the craftsmanship behind every piece of fabric. By embracing this sustainable practice, we can celebrate Earth Hour every day, and take small steps towards reducing our energy consumption and preserving our planet for future generations.
3. Efficient artistry: The benefits of hand carving
The art of hand carving in India is a remarkable example of sustainable and eco-friendly craftsmanship. This age-old craft, which involves creating intricate designs on wood, stone, or other materials using traditional tools, has been passed down through generations and remains an integral part of India's rich cultural heritage.
A sustainable and environmentally-friendly craft, hand carving eliminates the requirement for electricity. By using manual tools, such as chisels and hammers, artisans create beautiful designs without relying on energy-consumption. This not only reduces the carbon footprint of the craft but also ensures that it remains accessible to even the most remote communities.
Moreover, hand carving is a low-waste craft that utilizes natural materials, such as wood, stone, and clay, which are sourced locally. This ensures that the craft is not only sustainable but also supports local economies, as it creates opportunities for small-scale producers and suppliers.
Despite the challenges posed by modern technology and industrialization, hand carving continues to thrive in India. Many artisans are preserving traditional techniques while incorporating modern designs and materials. This blend of traditional and contemporary approaches has resulted in a wide range of exquisite products, from intricately carved furniture and decorative items to unique sculptures and artworks.
Hand carving is a craft that not only celebrates India's rich cultural heritage but also offers a sustainable alternative to modern manufacturing practices. In a world where environmental sustainability has become a critical concern, Qalara's collection of hand carved products serves as a shining example of how traditional knowledge and skills can be harnessed to create eco-friendly and socially responsible products. With up to 5184 hand carved products in its catalog, each offering bespeaks authenticity and industriousness.
Qalara is a wholesale platform that provides eco-friendly, sustainable, and artisanal products, crafted through age-old techniques such as hand spinning, hand weaving, block printing, hand embroidery, hand carving, and hand painting, all without the need for electricity.
By choosing these sustainable products, we can celebrate Earth Hour every day indeed, while doing our bit to combat climate change and protect our planet.
This Earth Hour, let's switch off the lights and make conscious choices to show we care about the future of our planet – our one shared home.
~ Written by Utkarsha Rai